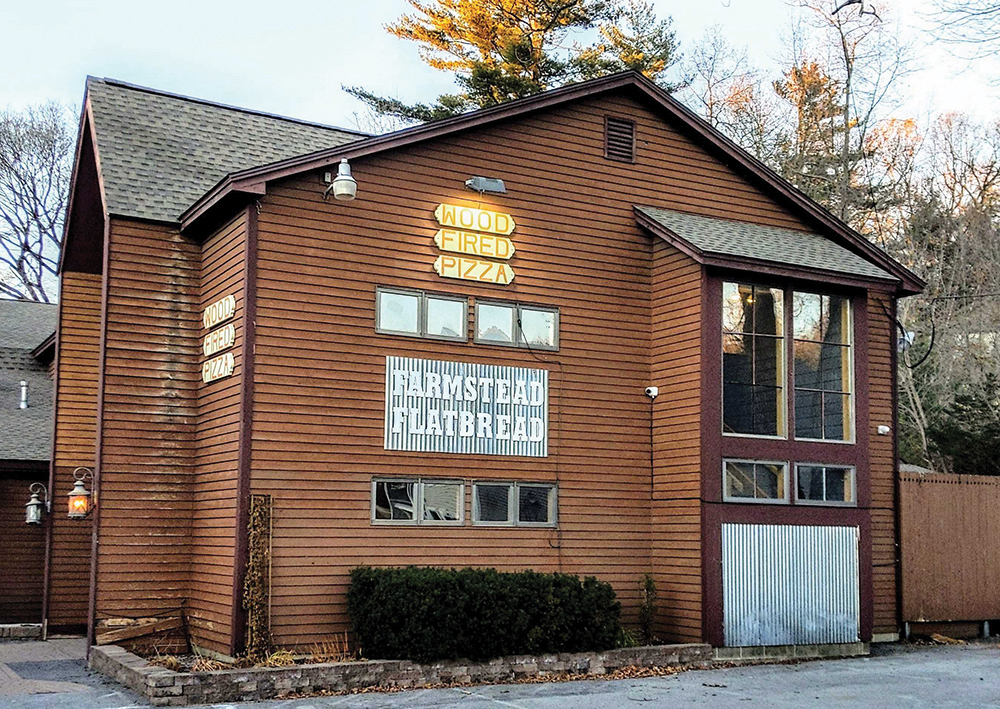 By Jill Nagy
Mario DiSiena plans to return Suttons Marketplace in Queensbury to its former glory now that he owns the entire parcel.  
His Furniture House has been in the location since 2014. Now, he is updating the rest of the parcel and looking for a restaurant, gift shop, and other businesses to move in.
The existing buildings have "good bones," he said, and only need painting and minor repairs to bring them up to speed. He has already had the roofs replaced.
Sutton's Marketplace, he recalled, used to be an "unbelievable destination" that dominated the Glens Falls area. Buses pulled in for breakfast and lunch at the cafe and for people to patronize the gift shop.   
His core business, the Furniture House, has also undergone changes. The major American furniture companies whose products he used to sell are no longer in existence. Instead, he stocks "made in America" furniture from Amish sources, some of them small workshops and others, more substantial operations.   
They sell solid wood, "craftsman quality" furniture at prices competitive with Asian imports, he said. Most of the furniture is of contemporary design but, "We can build anything, any wood, any finish."
If the standard dresser design is too long or the bedside table is too tall, that can be changed. In addition, Furniture House carries a line of "premium imports" from Vietnam which, DiSiena claims, is better than the goods coming from China.
"I love shoppers," he said. When they see what he has to offer, "they realize how expensive cheap furniture is." He also finds that, once people come into his store, they usually buy something.
For the Marketplace, he is looking for creative people to reactivate the cafe, gift shop, and other retail outlets. His current tenant, the Rushmont Cafe, is in process of moving out and he expects to begin interior repairs by early January.
"I am excited about a whole new life for the property," he said.
Business during the pandemic has been "spectacular," he said, "It's the best thing that ever happened to us."
People are not traveling far. Instead, they are staying home and many of them are updating their homes. As a result, he said, Furniture House's business doubled.
DiSiena and his wife started their furniture business in 1980. They have a store on Saratoga Lake as well.
He has 20 employees and could use more.
To inquire, call 518-587-9865.