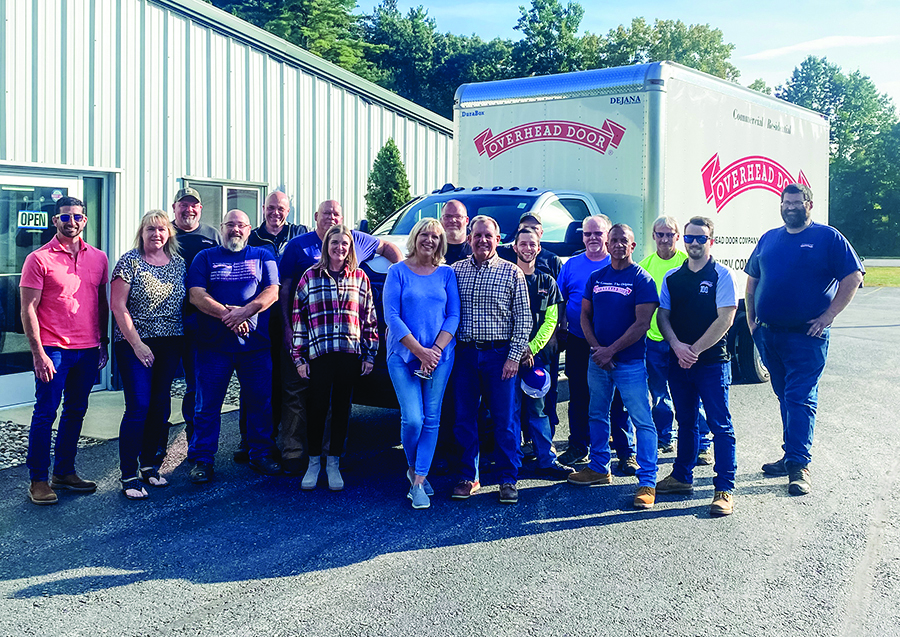 Access Anvil Corp. in Greenwich has acquired the Overhead Door Co. of Glens Falls and Overhead Door Co. of Hudson River Valley.
Access Anvil officials said the acquisition was completed Sept. 25.
"This strategic move marks a significant milestone in Access Anvil's journey, enhancing its capabilities to serve both residential and commercial customers," the company said in a statement.
Officials said Overhead Door Co. has been  a trusted name in the garage door industry for over a century, building its reputation on reliability and quality. With this acquisition, Access Anvil Corp. strengthens its position in the market by adding two of the over 450 distributors in North America to its portfolio.
"The acquisition aligns perfectly with The Fort Miller Group's vision, celebrating 75 years in business this year," the company said. "It underscores the company's commitment to diversify its product offerings while keeping jobs local and contributing to the economic growth of the communities it serves."
Overhead Door Co. of Glens Falls has been serving its community for more than 30 years, and Access Anvil "is eager to build upon the excellent reputation it has earned during that time. Furthermore, this acquisition enables Access Anvil to expand its presence in the Hudson River Valley, reinforcing its commitment to local engagement," the statement said.
"Access Anvil is honored to have been entrusted with the continued success of these well-established businesses," said Rosario Gallo, president of Access Anvil "We are excited to leverage the expertise and legacy of Overhead Door Co. and to further enhance our ability to serve our valued customers, both residential and commercial. This acquisition reflects our dedication to providing top-quality products and services while contributing to the growth of the communities we operate in."
Access Anvil Corp. currently operates two lines of business: Anvil Fence and Scott System.  Anvil Fence a leading commercial fence and gate contractor, serves both residential and commercial customers. 
Scott System manufactures urethane formliners, unique concrete form work and thin brick inlay systems to the construction industry nationally and internationally. 
With a commitment to excellence and a dedication to customer satisfaction, Access Anvil has established itself as a trusted name in the industry and is excited to bring its experience and expertise to the Overhead Door business. 
For more information, visit www.accessanvil.com and www.scottsystem.com. 
The Fort Miller Group, with 75 years of experience, is a group of companies committed to innovation, diversification, and local community support. It operates across various industries, always striving to exceed customer expectations and contribute to the well-being of the regions it serves. 
In addition to Access Anvil Corp., The Fort Miller Group's list of companies includes: Fort Miller Precast, The Fort Miller Service Corp., and TYMETAL.