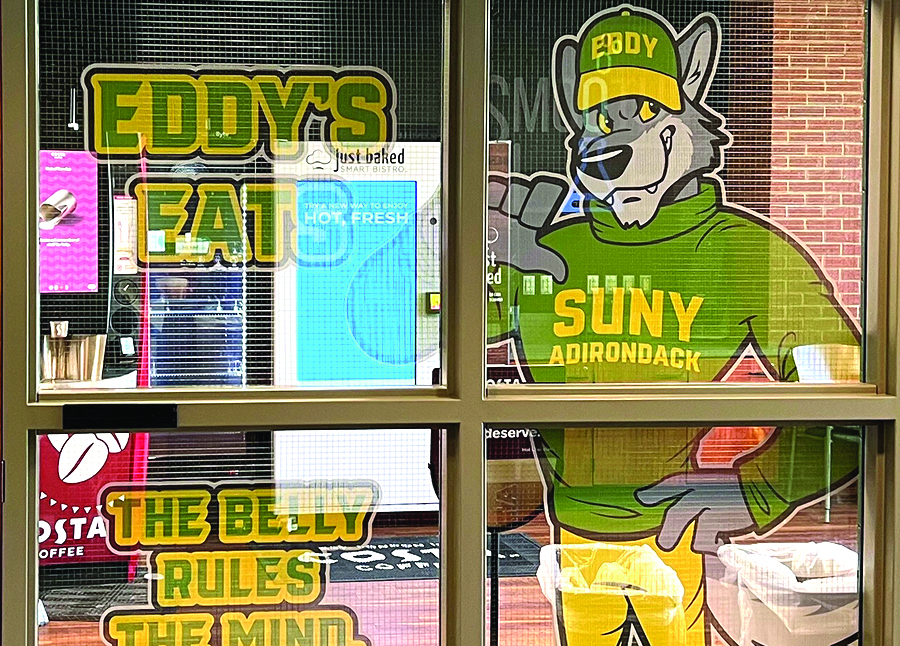 SUNY Adirondack has a new food service offering on campus, giving students and staff more meal options.
The grand opening of Eddy's Eats was held Sept. 13 on the campus.
Eddy's Eats offers counter service from 7:30 a.m. to 2 p.m. Monday through Friday, featuring a Smoothie Lab and bagels from Glens Falls Bagels. 
Eddy's Eats also provides three on-campus vending options, Just Baked, Costa Coffee and Byte. 
"Eddy's Eats responds to evolving preferences of our diverse community, saying goodbye to the traditional and ushering in an era of innovation for the Scoville dining option," said Carrie Black, director of auxiliary services for the Faculty-Student Association of SUNY Adirondack.
Just Baked holds frozen products including White Castle burgers, cinnamon buns, potstickers, bar buns, breakfast sandwiches and cakes that are heated in a microwave. 
Costa Coffee has more than 200 barista-style drink combinations, using freshly ground coffee. Byte is a cooler with a selection of cold products from Jack & Olive, including specialty sandwiches, wraps, protein packs, parfaits and more.
"This important addition provides another resource for students, allowing them more food options," said Jacob Carpenter, president of Student Senate. 
Carpenter was part of a student government effort that last year surveyed students about food service on campus to better gauge need. Students, particularly those who live on campus and work off campus or participate in athletics, reported difficulty in securing food when they returned to campus after the dining hall closed.
"The results showed there was a want and need for more food options," Carpenter said. "With this, students will never have to worry about not being able to get food after hours."
For convenience, Just Baked and Byte machines are offered in the vending area on the first floor of the Residence Hall.
"The FSA, Student Senate and Chartwells worked together to redefine our campus dining experience and create Eddy's Eats as a cafe that embraces change and evolution," Black said.