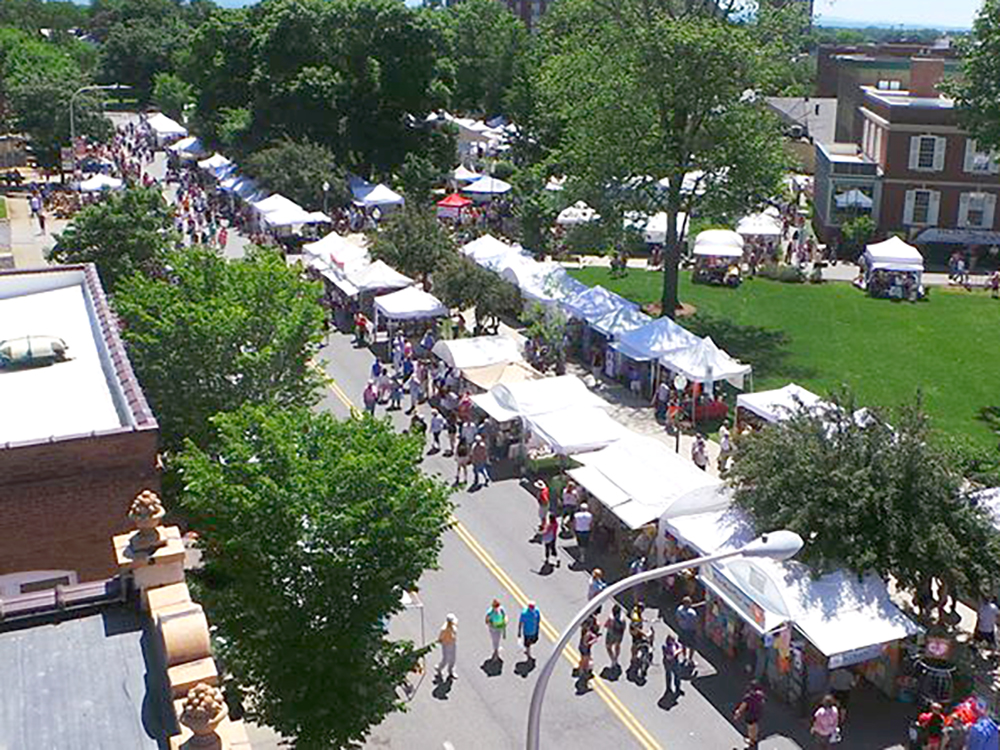 The Lower Adirondack Regional Arts Council (LARAC) will hold the 50th annual LARAC Summer Arts Festival in City Park in Downtown Glens Falls on Saturday Aug. 14 and  10 a.m. to 4 p.m. on Sunday Aug. 15.
The Arts Festival is free and open to the public. It will run Saturday 10 a.m. to 5 p.m. and Sunday, 10. a.m. to 4 p.m.
Organizers said this year's festival will feature over 100 exhibitors, including many new and returning artists offering shoppers a variety of products such as jewelry, home items, food items, fine art, textiles, garden decorations, and more.
The festival will also include local nonprofit community booths, arts demonstrations, children's activities, food concessions, and live entertainment by local musicians.
It will have two stages of live music throughout the two-day event, with music from over 25 different acts.
In honor of the 50th anniversary, the LARAC Gallery will be exhibiting many photos and memorabilia of past LARAC festivals.  The event will accommodate COVID-19 precautions by offering hand sanitizer stations and providing more empty space between artist booths.
LARAC is currently asking community members to consider purchasing "Festival Support Stickers" for $20 each to help make this year's event a success. Stickers can be purchased online at www.LARAC.org or at the LARAC gallery.
Sticker art was created by local artists Carol Law Conklin, Rodney Bentley and Tom Ryan.