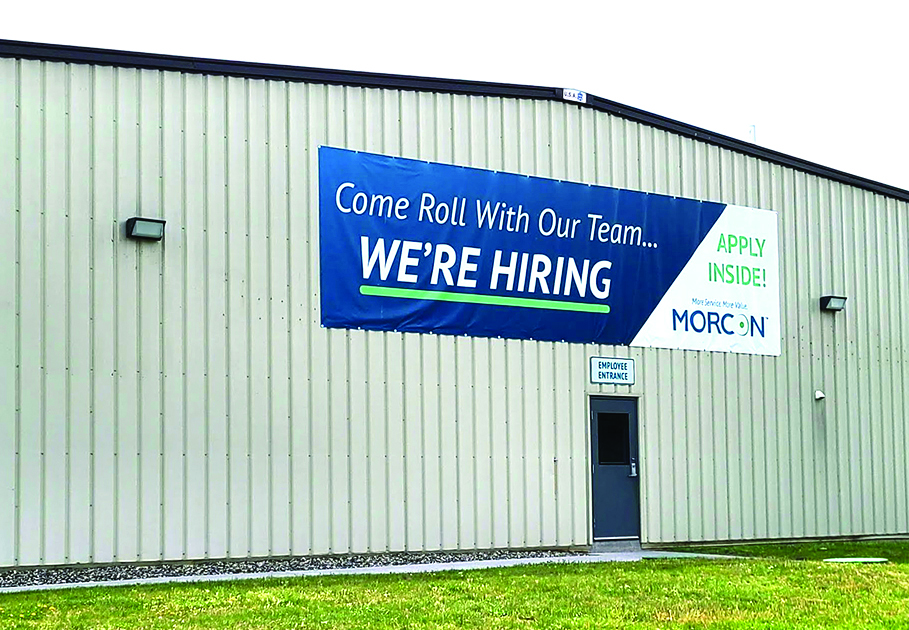 By Jill Nagy
Morcon, a paper products company in Eagle Bridge, plans a major expansion of its facility. 
Company president Joe Raccula expects to have the final piece of the puzzle in place by the end of the month when the Waren-Washington Industrial Development Agency (IDA) os expected to approve the company's application for a tax abatement package.
The total cost of the project is budgeted at $15 million. 
To help pay that bill, the company is seeking some $744,000 in sales tax exemptions and $119,000 in mortgage tax exemptions. Preliminary work, like moving fiber optic lines, has already begun.  
The IDA has been "extremely supportive" throughout a two-year planning process, Raccula said. That support influenced the decision to expand in Eagle Bridge rather than at the company's much larger facility in South Carolina, he noted. 
Morcon manufactures paper towels, napkins, and facial tissue. They buy rolls of paper from factories all over North America and turn the paper into the finished products. 
The planned expansion would be in two phases. First, they will add 15,000 square feet of manufacturing space and bring in a $3.5 million state-of-the-art napkin folding machine. If, as planned, work begins in early September, the target date for completion of Phase 1 is April of 2023. The second phase will be construction of a 40,000-square=foot warehouse facility to store finished goods. 
The company's inventory its now stored  at facilities in the Albany area.
When the work is complete, Morcon's corporate offices and main plant, with 65 employees, will be in Eagle Bridge. 
"I'm a stubborn individual, committed to New York," Raccula said. "This is my home." 
Morcon has been in business since 1987. Raccula purchased the company in 2013. He was formerly CEO of Finch Paper. The company has been growing steadily under his management. 
Morcon is located at 62 Owl Kill Road in Eagle Bridge. Their telephone number is 518-677-8511. Their website is www.morcontissue.com.