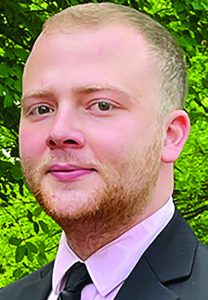 By Sabastian Piedmont, Esq.
New legislation in the form of an amendment to the New York Civil Rights Law became effective on May 7, requiring private employers to inform current and newly hired employees that the employer electronically monitors their work telephone, email, and internet access and usage. 
With the increased reliance on technology in the workplace—and for that matter, the increased amount of remote work being done throughout New York state—many employees and employers are curious as to how this will impact their normal operating procedures, if at all. 
While the law does not radically modify the terms of an employee's use of technology in the workplace (and remotely), there are several changes that both employees and employers should be aware of with regard to the consent/notice given of this surveillance, as well as how it will impact those currently employed versus those who will be newly hired.
Now that the amendment is in effect, all private employers of all sizes must disclose that they are electronically monitoring employee internet usage, emails, and/or telephone communication in the form of:
• Written and electronic notice to current employees.
• Upon hiring a new employee, employers must obtain written acknowledgment of the notice.
• Posting a notice of their electronic monitoring in a conspicuous place which is readily available for viewing by subject employees.