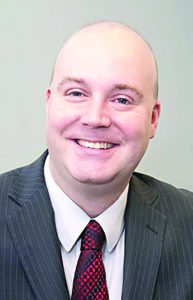 StoredTech has acquired the assets of NOAH IT LLC in North Carolina for an undisclosed sum. 
Mark Shaw, CEO at StoredTech, said the move was made to increase its growing Raleigh, N.C., presence. NOAH IT's employees joined StoredTech. 
The acquisition is effective immediately. All of the NOAH IT staff are working out of StoredTech's Raleigh office. 
This acquisition brings more clients to StoredTech's Managed Service Provider (MSP) platform and, it brings more services to NOAH IT's base of clients. 
"We are always looking for ways to expand out footprint. Allan and the NOAH IT team certainly does that. We are also excited to offer more comprehensive services to our new clients." Shaw said.
Allan Polak, founder of NOAH IT, said "this combination brings more depth of support and services to our clients. StoredTech has grown immensely here in Raleigh, and we are excited to be a part of it … "I was extremely impressed with the StoredTech team's total focus on customer delight."
Both Shaw and Polak became more confident about the combination because there was so much similarity in their business models. NOAH IT clients will see a mostly seamless transition. 
StoredTech is a leading Managed Service Provider providing IT services to hundreds of client organizations. They provide support to clients in all aspects of their IT so that the clients can focus on their core business. 
StoredTech has offices in Queensbury, Albany, Plattsburgh and Raleigh, N.C.