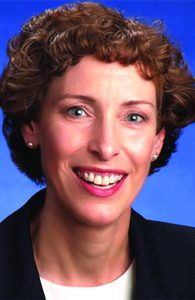 by Sarah Lewis Belcher, Esq.
So, you have a great new project you want to start building ASAP to enable you to get in the ground and/or have the shell(s) up before the weather turns and/or to meet your completion schedule?
If you need a construction loan to finance the project, knowing the financing process can help expedite closing and your ability to get started.
The earlier you involve your lender the better. In addition to the usual underwriting review, the lender and its construction consultant will need a number of items concerning the project. Having a package of these materials ready can help speed the review and, therefore, the closing.
The construction documents that often must be provided include: plans and specifications, detailed construction budget, construction schedule, fixed price/guaranteed maximum price contract with the general contractor (GC)/construction manager (CM), architect/engineer's contracts, municipal approvals including building permits, payment and performance bonds, builder's risk insurance and consents to contract assignments from the GC, CM, architect and/or engineer.
These items will be reviewed by the lender and its construction consultant to confirm the project described in the plans and specs may be completed for the amounts in the budget and within the time frame in the schedule.
The construction loan process in New York state requires the preparation and filing of a building loan contract/construction loan agreement. If a lender doesn't file such a document with the clerk of the county in which the real estate is located, the lender's security interest established by its mortgage will be subject to mechanics liens that may be subsequently filed.