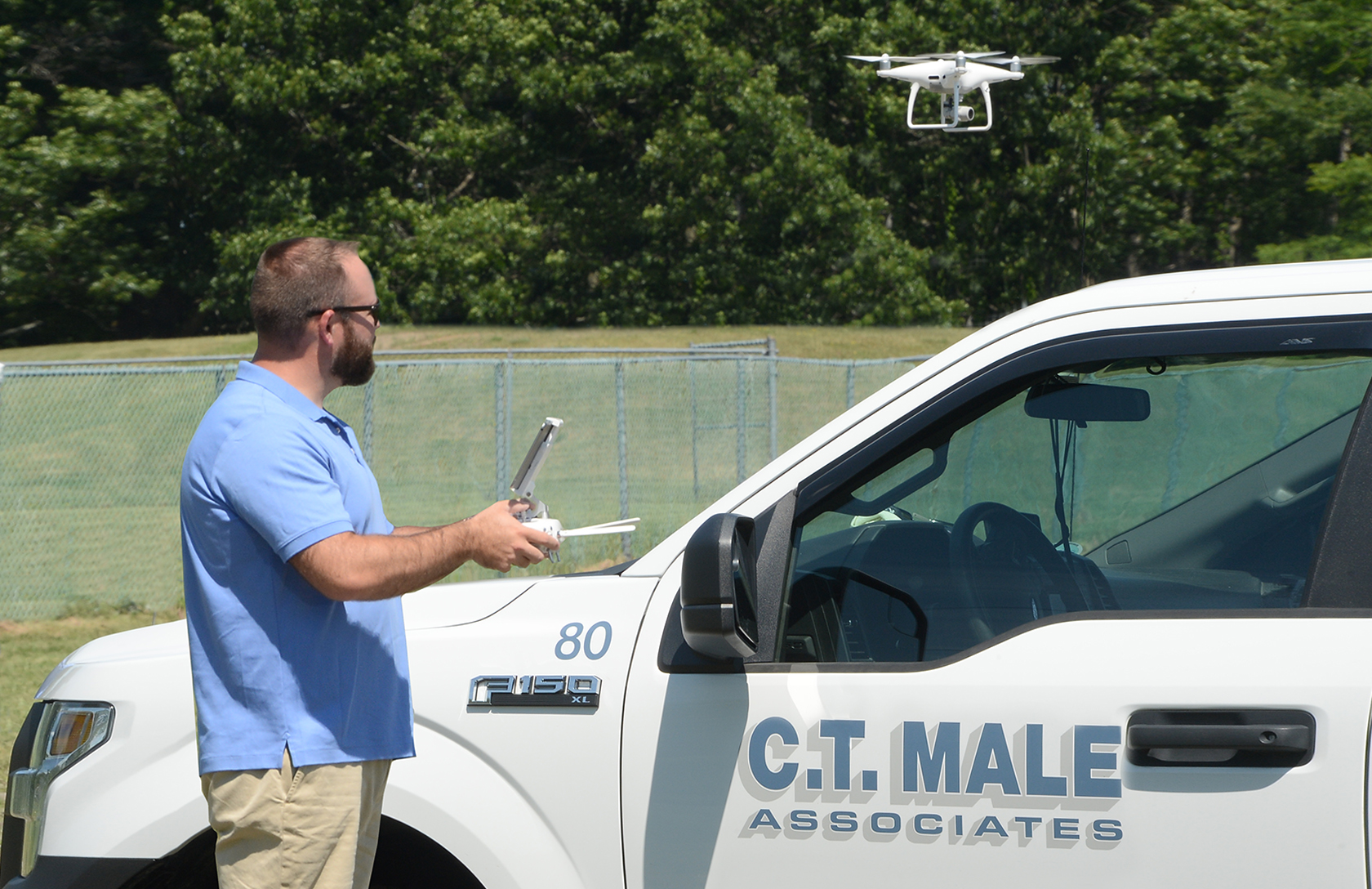 By Jill Nagy
"We can do a site inspection without leaving our desk" and drafting no longer requires pencil and paper or the dreaded drafting pen, said Ed Garrigan, the president of C.T. Male Associates, about the impact of new technology on his field of engineering and surveying. 
"Some old-school people like me" still sketch on paper now and then, he aid. But he remains enthusiastic about the "amazing" changes he has seen in his profession and his company, largely in the last five to 10 years.
"It's a challenge to keep up," he said.
In order to do so, the company has committees to analyze new equipment and software and to train employees to use it. The company also has a separate IT department.
Since many new software packages are "not flawless" when they are released, and the creators rely upon the users to find the flaws and  tell them about them, said Garrigan.
It is a continuous process. For example, the computer-aided design software that has replaced the drafting table is revised frequently and C.T. Male upgrades every two years.
Yesterday's surveyor's transit apparatus has evolved into a "robotic total station." The stations usually sit on tripods but that is where the similarity ends. Once they are set up, survey team members walk about with reflective prisms that track them. From time to time, they press a button and their position is recorded and sent to the station, which transmits the data to a data collector, which might be a tablet computer.
Back at the office, the data is downloaded to a computer to be analyzed. Similarly, data is routinely sent by cellphone from the office to engineers in the field.
GPS equipment is used to detect positions. Google Earth provides pictures of sites, which is "quite frequently" very accurate and up to date, especially in cities, Garrigan said.
Surveyors also use drones for inspections and to help with mapping. "You don't have to go up on the roof," he said.
Three-D laser scanners aid with producing three-dimensional renderings. As another example, he explained that an engineer can overlay a design on a Google Earth image and focus on different aspects of the design.
Overall, technology has automated tasks for engineers and surveyors, allowing them to work faster and, often, more accurately. It comes at a price, however. The equipment and software are not inexpensive.
Garrigan estimated the cost of a robotic total station at $36,000. In addition, there is the time and expense of teaching people to use new equipment.
Many university engineering programs teach their students to use the equipment and new graduates may be familiar with computer-assisted design techniques and modern surveying equipment. Schools know that makes their students more employable, Garrigan said.
Garrigan has been a land surveyor since 1976, with 33 of those years with his current company. "It's a different world" than when he started out. "I've been fortunate to be exposed to it."
As the technology has evolved, so have clients' expectations, he said. They expect information more quickly and want ready access. They are also used to digitally transmitting data.
Currently, there are 135 employees, including professionals, technical support staff and administrative staff. In addition to the Latham headquarters, C.T. Male has seven other offices, in New York state, including Glens Falls and Cobleskill. Garrigan said the company is constantly on the lookout for smart people with new ideas. They have hired 31 new people in the past year.