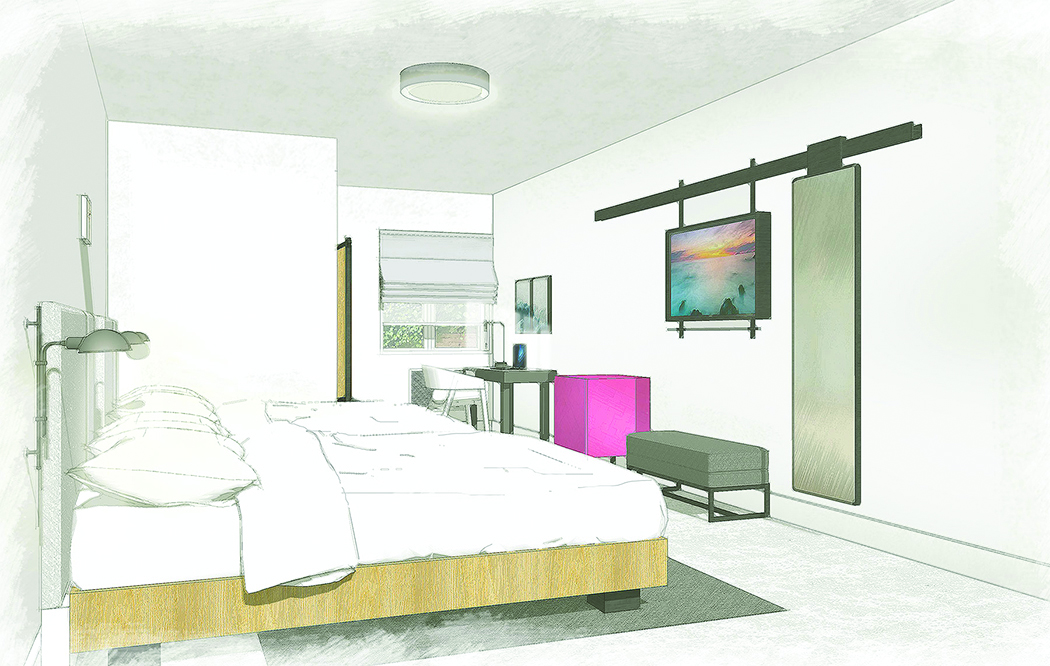 By Maureen Werther
Construction is expected to begin soon on  a Fairfield Inn & Suites by Marriott near Northway Exit 18.
It will have 97 rooms, with WiFi and a workout facility, according to Tyler Herrick president of Spruce Hospitality Group. Herrick and his partner Zack Moore, son of Ed Moore, manage the Queensbury Hotel and they will manage the Fairfield as well. Ed Moore is the owner of the Queensbury Hotel and will own the Fairfield Inn & Suites by Marriott.
 The mid-market hotel will help attract more sports tourism and bus/coach tour groups to the area, said Herrick. It will also provide more rooms for people coming to Glens Falls for trade shows or business meetings.
Herrick said if all goes as planned, construction will begin in the next 20-30 days and be completed in time for the summer 2019 season. He said no contracts have yet been signed, but it looks as if Bette & Cring will be the contractor on the project.
Herrick said that the decision to go with a Marriott property was based on the brand's broad popularity. Herrick called it the "largest, strongest brand in the world, with the largest rewards program and a huge and loyal customer base."
Fairfield Inn & Suites is one of several hotel types owned by Marriott, catering to different types of travelers. All hotels allow members to accumulate points which are redeemable for hotel stays and air travel.
Herrick said that having a Marriott-owned chain at Exit 18 will be a good fit for the region. It will be beneficial to the Queensbury Hotel throughout the year, enabling them to attract business meetings, conventions and trade shows, accommodating guests at both locations.
Herrick said that the new hotel will create between 15-20 full-time jobs year-round, with some cross-utilization of staff at the Queensbury Hotel. "We intend to keep as many year-round, full-time people as possible," said Herrick.
Spruce Hospitality Group was created two years ago when Ed Moore purchased the Queensbury Hotel. The group manages apartments, duplexes and single-family homes, as well as commercial and office spaces.