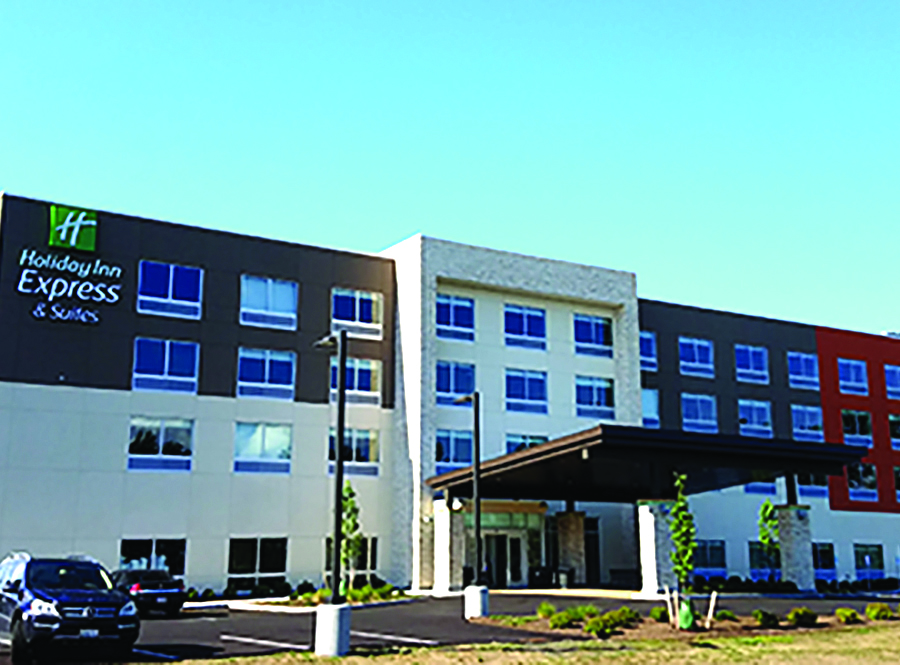 The newly constructed Holiday Inn Express Hotel & Suites, off Northway Exit 18, at 216 Corinth Road in Queensbury, is now open. It has 90 rooms and many amenities.
Courtesy Prestige Hospitality GroupThe newly constructed Holiday Inn Express Hotel & Suites in Queensbury is now open.
Located off Northway Exit 18, at 216 Corinth Road, the 90-room property is managed by Prestige Hospitality Group and was constructed by Bette & Cring Construction.
Jerry Nudi, former owner and president of Warren Electric, is the hotel owner.
Jessica Van Hall, who has been with Prestige Hospitality for 10 years, is the general manager and opened the property along with newly appointed director of sales Amanda Berrigan.
"The area of downtown Glens Falls is changing significantly. It's growing with different demands now more than ever," said Berrigan.
"Lake George has so much to offer in its natural state and to now have businesses support the area 365 days a year, is truly making a difference. Every season has its own events and festivals, bringing new people to the area, and being able to accommodate these guests at our property is very rewarding," she said.
The three-story hotel features the company's "formula blue" concept, a sleek modern design that puts sleep quality and guest experience as the priority, she said.
"The Queensbury Holiday Inn Express will have great appeal with business and leisure travelers alike with this new concept," she said.
The hotel features 90 units, an indoor swimming pool and outdoor whirlpool spa, a fitness room, a business center and meeting space. 
Holiday Inn Express is a participant with IHG Rewards designed to reward travel frequency with valuable perks, including free night stays. 
Holiday Inn Express hotels are modern hotels for value-oriented travelers. There are currently over 2,400 Holiday Inn Express hotel locations around the globe, officials said. 
For more information or to book reservations, visit www.ihg.com/holidayinnexpress.
For more information about the Prestige Hospitality Group visit www.prestigehospitality.com.