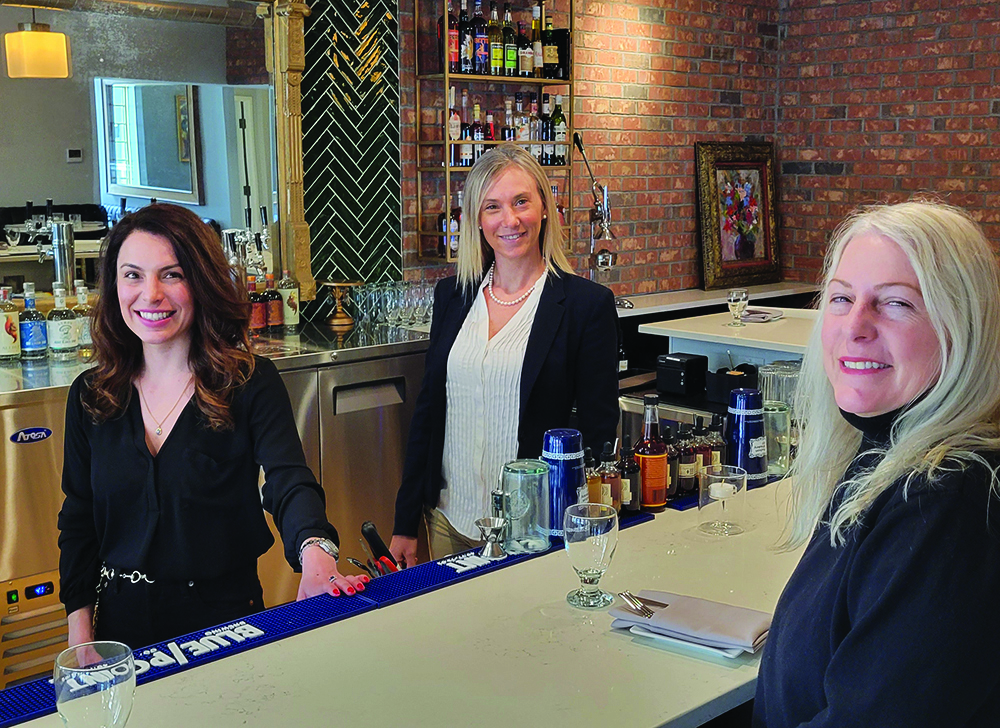 By Paul Post
A new Glens Falls restaurant is specializing in farm-to-table dishes featuring fresh food sourced from throughout the region.
Johanna von Geldern and her daughters, Katriel and Cagney Houlihan, welcomed their first patrons to Mint, at 80 Warren St., on April 8. She previously owned Sweet Beet Bistro in Greenwich, which closed in March 2020 when COVID-19 hit.
Her focus on serving the highest quality, fresh food remains unchanged.
"With COVID, it just kind of re-emphasized the importance of healthy eating and knowing where food comes from," von Geldern said. "We became part of the food revolution, reducing carbon footprint, and teaching people about ingredients we were learning about, too."
"It kind of evolved organically because we're surrounded by so many farms and artisans," she said. "We saw this abundance of beautiful food around us."
The eatery is housed in the former Mailings Made Easy building, owned by Glens Falls developer Peter Hoffman. Its elegant atmosphere reflects the owners' commitment to providing a rewarding experience for each guest.