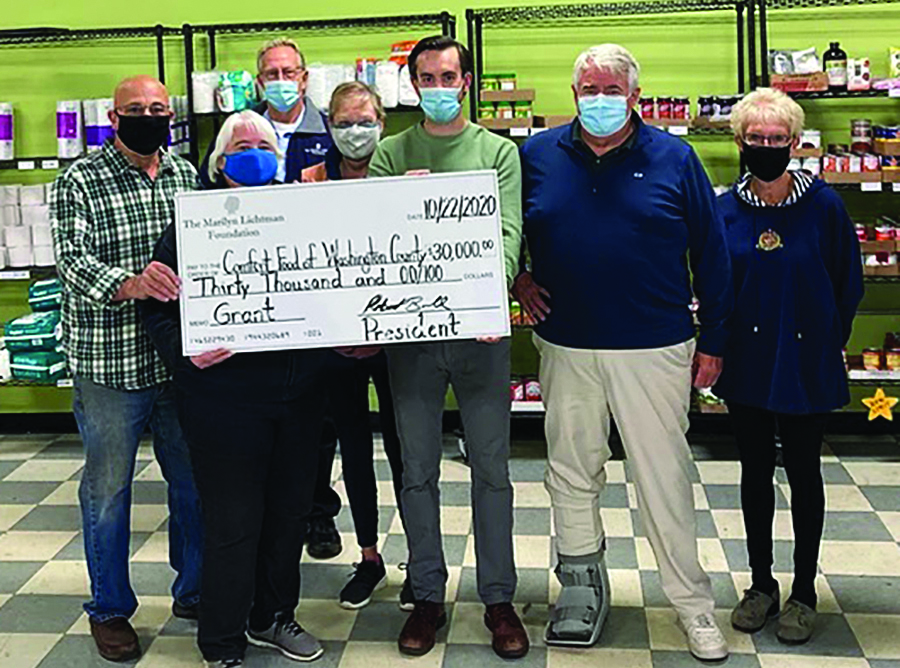 By Lisa Balschunat
Four years ago, armed with a social services degree, life experience in Colorado and a passion for fresh food, Devin Bulger returned to his roots in Greenwich. With others, he created Comfort Food Community to help those in need.
Based in Greenwich, Comfort Food helps people in Glens Falls and Queensbury.
Bulger, its executive director, said, "we've partnered with a network of local agencies to develop a weekly delivery system to distribute free, fresh produce to sites including senior living and community centers."
The program, known as the Fresh Food Collective, delivers over 100,000 pounds of produce annually to those in need, he said.
While Warren County was originally identified as the service area, Washington County and Saratoga County communities are also on the group's radar.
"We deliver food to senior centers and libraries, the Greenwich food pantry, Cossayuna food pantry and have a stand at the Glens Falls Farmers Market that serves individuals with chronic health conditions," Bulger said.
The group has also partnered with Hudson Headwaters Health Network.
"We work with an individual who is pre-diabetic, for example, and a Hudson Headwaters dietician to help mitigate the diabetes. We are leveling food as medicine where possible. We all know the cost for synthetic insulin is staggering and exponentially rising," Bulger said. "We are working to improve a person's quality of life through good food … At the same time, we help keep working farms working."
He said thus far in 2020, Comfort Food provided 70,000 meals to local pantries, recovered and distributed 30,000 pounds of produce and delivered 27,500 meals to students in need. The organization supports 57 farms and community partners and 1,700 individuals are served weekly. During the peak of summer, the group distributed fresh food to 220 people every week.
Each summer, Comfort Food also provides 270 children, who meet the school free reduced meal profile, with free fresh food.
The group also receives grants in October garnered $30,000 from the Marilyn Lichtman Foundation for its efforts.
Comfort Food also offers children cooking classes through its Edible Education program and weekly fills 40 student backpacks with food for the weekend through Greenwich Central School and the Regional Food Bank for Northeastern New York to ensure they come back to school fed and ready to learn on Mondays.
For more information, visit www.comfort communityfood.org.