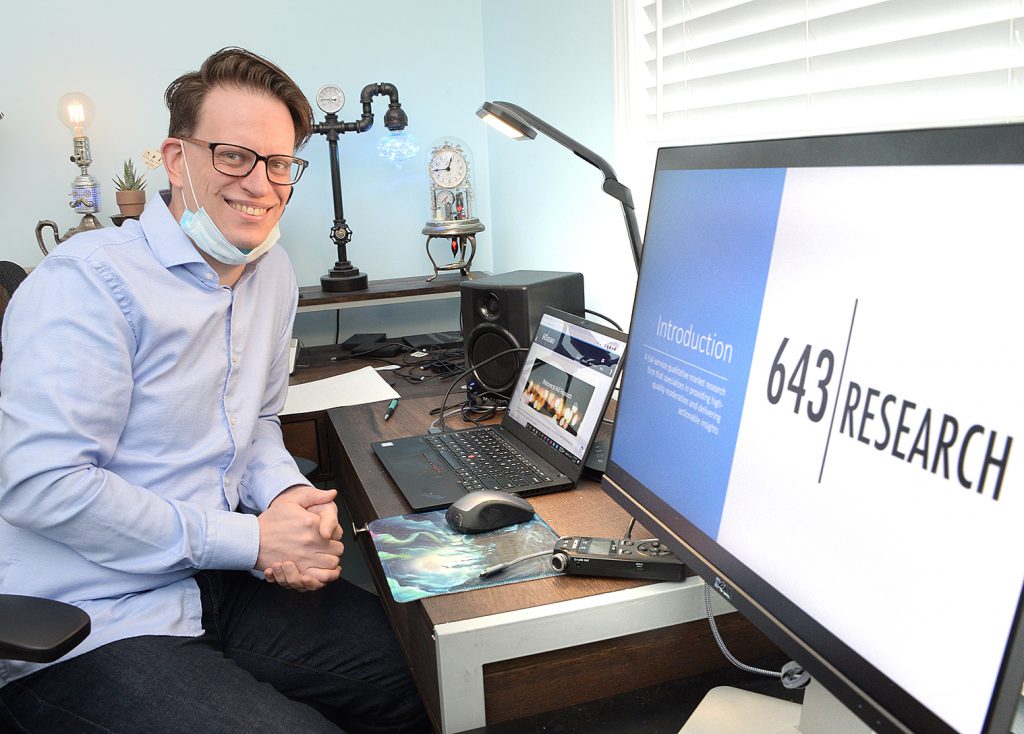 By Susan Elise Campbell
When Neal Sandin conducts research, he says he is seeking to interpret "the voice of the consumer" who will inform the next steps of a client company's marketing.
Sandin's company, 643 Research, is a qualitative research firm he started in 2014 and moved to Malta in November 2019 when he and his wife relocated from New Jersey.
Sandin said he "fell into" focus group research when the moderator of the firm he worked for double booked and was unavailable for one of the clients, who at the time was en route from out of town to observe his company's session.
"After about 30 minutes of training I jumped in, conducted the group and was good at it," said Sandin. "The client continued to use me as a moderator."
He launched his own firm seven years later.
His clients come from various industries and have a range of goals and challenges. Sandin  develops the techniques to reach conclusions and recommendations for advancing a client's brand and improving customer loyalty. In his toolbox are such qualitative methodologies as ethnography, home visits and focus groups, among others.