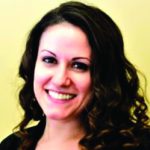 The board of directors for the Dake Foundation for Children announced a new executive director, Sarah Burns. 
She brings more than 15 years of non-profit experience to the foundation, and her leadership has resulted in hundreds of thousands of dollars raised for organizations across the upstate region, the company said..
For more than a decade, The Dake Foundation for Children has been helping local children with physical disabilities have more fun and independence. Founder Gary Dake, president of Stewart's Shops, realized that health insurance would fund "medical necessities" but would not approve recreational equipment or activities, and he vowed to work to close that gap. Since then, the foundation has helped connect more than 330 children with adaptive bikes, tricycles, swings, strollers, and communication tools that allow them to have the fun, carefree experiences that every child deserves.
***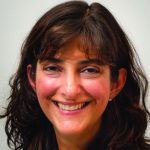 SUNY Empire State College hired Julieta (Julie) Majak as vice president for administration and finance position based in Saratoga Springs. 
Majak will serve as SUNY Empire's senior business and financial officer, responsible for overseeing development of policies, procedures, and controls to ensure sound management of the college's financial, human, technology, and physical resources. She will also serve as treasurer of the Empire State College Foundation board.
She served as assistant vice president for administration and campus controller at SUNY New Paltz, where she oversaw the college's fiscal operations, including procurement and contracting, accounting services, accounts payable, internal controls, facilities finance and administration, and risk management.
In her 29 years at SUNY New Paltz, Majak  served in progressively senior roles within the division of finance and administration, from associate director of telecommunications and administrative services to director of administrative services and assistant vice president for research administration.
She earned a bachelor's degree in marketing and management from Siena College and a master's degree in educational administration from SUNY New Paltz. She also completed the SUNY and Cornell University School of Industrial and Labor Relations Leadership Development Program, and she served as the 2021 Fellow for the SUNY Hispanic Leadership Institute.
***