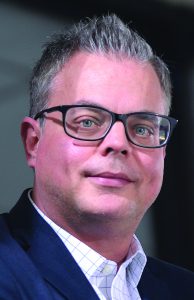 By Jeff Mead
Looking forward to 2021, with the COVID-19 pandemic still having a major effect on the world and our industry is not an easy task.
We lost almost 10 months of operations in 2020 due to the pandemic. We had what we considered our strongest arena line-up booked since we took over the operations of the arena in 2015. The closure of the arena by state mandate and the sudden end of the ECHL season is still being felt. The 2021 State Boys Basketball Championships have been cancelled for a second straight year. Most of our staff has been furloughed.
Unfortunately, we are like so many other businesses in our region and across the country,
We made the decision in November to opt out of the 2020-21 ECHL season due to the pandemic. The business model of the ECHL simply doesn't afford teams to play without ticket sales revenues.
Downtown and local businesses have been negatively affected by not having our 225,000 guests come to the arena in the past 10 months. We know the economic impact we have on restaurants, bars, hotels, and retail when the arena is full.
We must keep looking forward. Realistically, we are looking to June or July as to when we will be able to resume normal operations.
Thunder hockey will be back for the 2021-22 season.