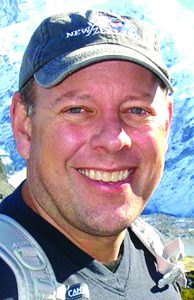 By Jim Siplon
Economic development is in the midst of major change. So is our region.
We can no longer focus exclusively on attracting employers. We're also focused on attracting more people. Warren County and many communities like us are engaged in a war for talent. If we bring great people here, local employers can grow again, and other opportunities will follow.
When asked to step in after the sudden passing of Ed Bartholomew in mid-2020, I assumed the role was focused on attracting, retaining, and growing local business. In short, economic development in the traditional sense. 
What I've learned is that achieving sustainable local economies and communities requires those things but so much more. We need analysis, strategic planning, and tactical execution in a wide swath of areas that exceeds and underpins the traditional approach.
Our communities and many of our businesses are struggling to adapt to a future with fewer workers, an aging population, and new stresses on our traditional assets. Significantly, the birth rate locally and nationally has not resulted in enough new workers to replace those who are retiring since the early 1970s. 
Because our local population is older on average than the rest of the nation, New York state and the Capital Region is experiencing this  sooner than other areas. Warren County's average age is 48. To put that in context, New York State is 39 while the nation is 38 and those are viewed as problematic.