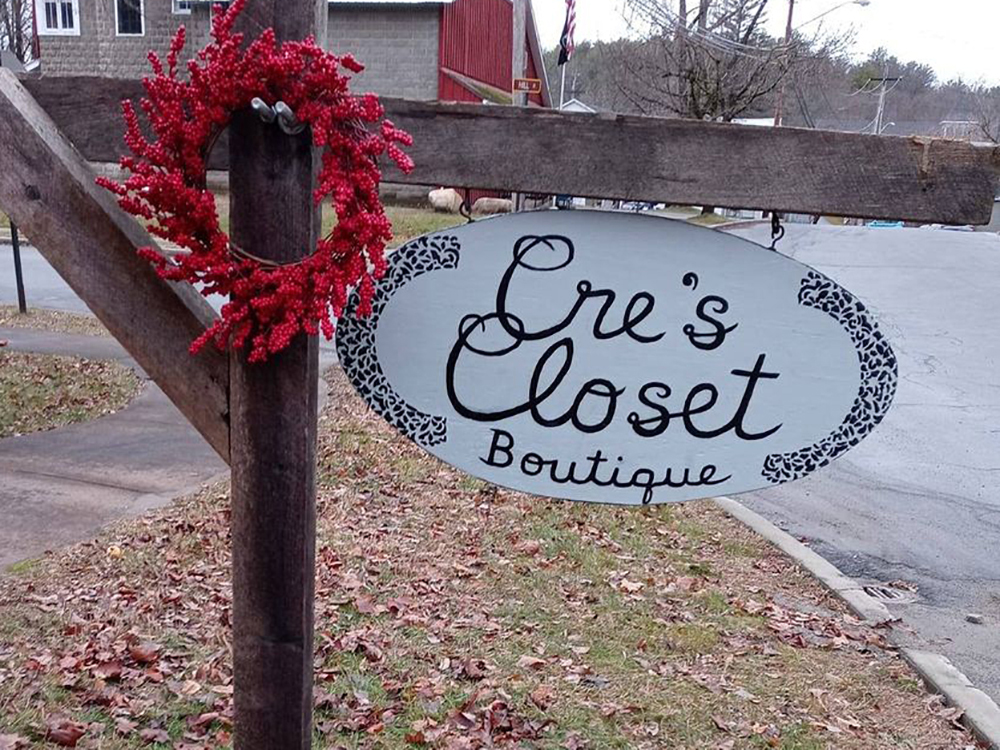 by Jennifer Farnsworth
High fashion has come to Lake Luzerne thanks to Cre Whitty, owner of the designer thrift shop Cre's Closet.
The business, which opened late fall, is filled with brand name women's apparel and accessories.
Whitty said her entire life has had a connection to the fashion industry, beginning with her mother, who was a designer in Manhattan in the 1960s and 1970s. Whitty herself worked in the city during the 1980s and it was then that she fell in love with the concept of thrift stores.
She moved to Lake Luzerne a few years ago. When the opportunity presented itself to start her own thrift shop, she said she knew it was time to take it.