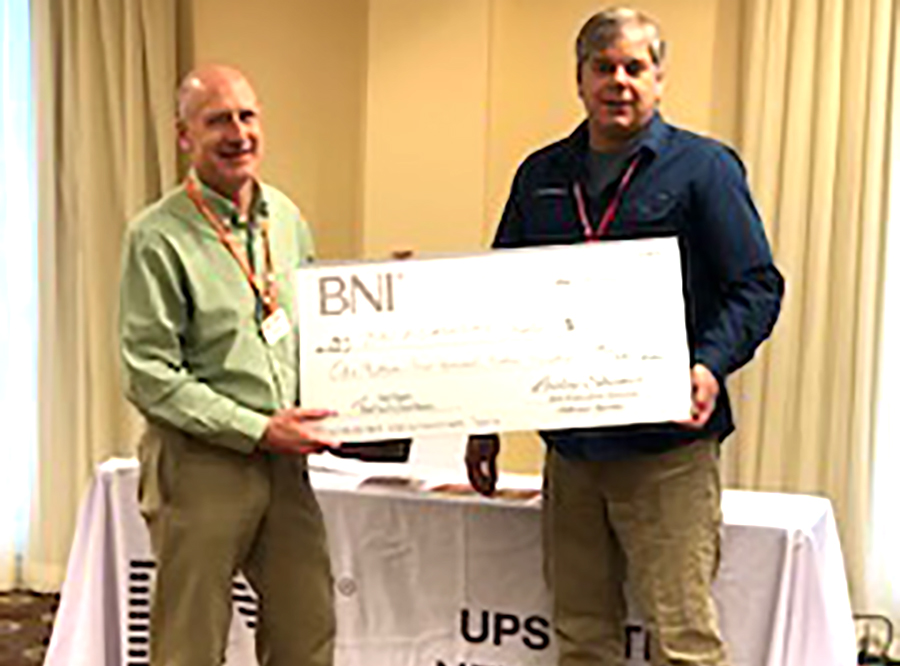 BNI's Adirondack Chapter in Glens Falls was recognized in February for passing $1,412,198 in business in 2018.
This makes them Upstate New York's leading chapter, officials said. BNI is the world's largest networking organization. There are three chapters in Glens Falls.
The ceremony took place at the Hyatt Place in Malta. Jeff Detrick (JCG Footprints LLC Home Inspection Services) and Keith Crist (A2000 Ink and Toner) were present to receive the award.