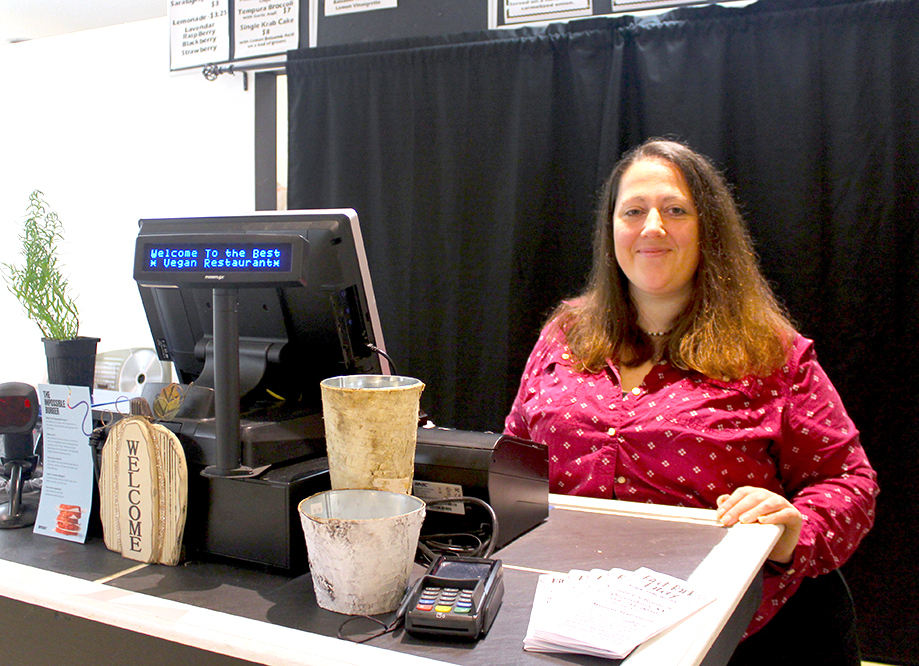 By Jill Nagy
Business is "exceeding our expectations" at a newly opened vegan restaurant in Queensbury, according to its owner, Tania Sharlow. 
The restaurant, the Birch Bark Eatery, opened Oct. 1 at 989 Route 9.
The vegan menu avoids meat and other animal products like eggs and dairy. Sharlow said she relies heavily on vegetables, beans and "rare flowers" in her cooking. 
However, she also offers "imitation comfort food," such as the "impossible burger" and imitation meat products made of seitan, a gluten-rich wheat product that can be seasoned like meat and has a similar texture. The burger sizzles on the grill and sheds blood-like juices when bitten into. 
Sharlow estimated that about a third of her clients are, like her, committed to a vegan diet. Another one-third or so, are vegetarian. The rest, she feels, are curious.