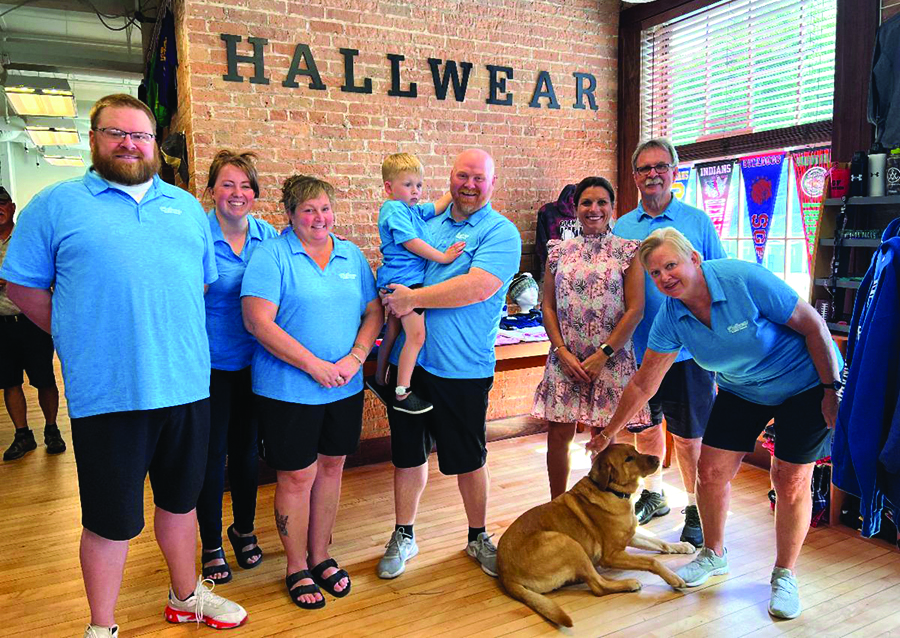 By Jill Nagy
Hallwear, a company producing screen-printed and embroidered clothing and novelties, settled into new permanent quarters at 76 Lawrence St. in Glens Falls. 
They had a soft opening in August and formally cut the ribbon at the new location Sept. 1.
The company has been in business for 26 years, 20 at the same location. They were forced to move from their long-time home when a fire in a nearby apartment caused extensive smoke damage and some minor dismantling of their shop. 
"We got lucky. We were able to save a lot of items," said Kevin Hall, second generation owner of the business. Before moving out, they held a fire sale at the old location. 
The business took up temporary quarters at the Shirt Factory for about a month while looking for a permanent site. The business was interrupted "very little" as they moved into the busy fall season, Hall said. 
The company's customers include area schools and sports teams. Hall said even businesses not on a school schedule seem to like to order in the fall.