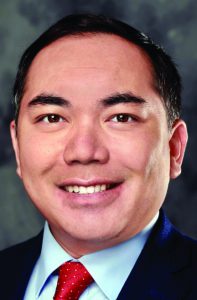 Southern Adirondack Realtors has a new chief executive officer.
The association has hired Densay Sengsoulavong as CEO.
Sengsoulavong will administer the association's operations including its financial management, governance, and member services. He will also collaboratively engage with elected officials, community leaders and other stakeholders on behalf of Southern Adirondack Realtors.
The hiring follows the retirement of Luisa Craige-Sherman, who led SAR affairs going back to 2015.
Sengsoulavong was selected after a nationwide search conducted by SAR's Personnel Committee headed by Southern Adirondack Realtors 2020 President Catherine McDonough.
"We look forward to having Densay join us as our association grows over the coming years. His vast experience will help ensure SAR and its members continue serving the community and their clients through ever changing times," said McDonough, emphasizing the association and real estate industry's anticipated growth.
"Realtors are woven into the fabric of the community, and a vibrant housing market is the foundation for achieving great quality of place. It's only fitting that SAR be engaged in the public conversation and its members be thought leaders," said Sengsoulavong. "I admire the Southern Adirondacks Realtors commitment to the community. They demonstrate that for a region to grow and prosper, purposeful collaboration is needed, and I am excited to join those efforts."