Dorset Theatre Festival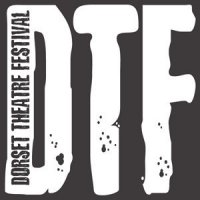 In the nearby neighborhood of Vermont lies a playhouse in Dorset, home to the Dorset Theatre Festival, which will celebrate its 35th anniversary this summer. The festival is a season of new, classic, and unique shows performed over the summer.
It is also a home for professionals in the world of theatre, and a launching ground for new playwrights and talented upstarts. There is both a core staff of directors, producers and designers, and opportunities and programs for new hands to "learn by doing".
The Dorset Theatre Festival also displays art exhibits, hosts speakers and workshops, and recently, has chosen one show with family programming in mind. See what happens when talent and enthusiasm mix, this season at the Dorset Theatre Festival:
The Pavilion, by Craig Write - June 30-July 11
By the author of "Lost" and "Six Feet Under", this play is called "an Our Town for our time".
Fallen Angels by Noel Coward - July 14- 25
A comedy by the playwright who brought us "Private Lives" and "Blithe Spirit".
Murder on the Nile, by Agatha Christie - July 28-August 15
From a timeless bestselling author, this murder-mystery challenges you to guess "whodunit".
The Novelist, by Theresa Rebeck - August 18-29
See the premiere of a brand-new play.
When Something Wonderful Ends, by Sherry Kramer - Sept 1-5
See the premiere performance of a new show.
FAMILY FRIENDLY PROGRAMMING: The Fantastic Mr. Fox by Roald Dahl, July 10-August 14
A beloved Dahlian classic, put on stage. Great for kids!