"Legal Corner": Premises Liability
A Guest Article By: Tucker C. Stanclift Esq. of Stanclift, Ludemann & McMorris, PC / June 2010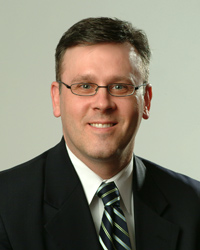 Homeowners and business property owners owe a duty of "reasonable care" under the circumstances to keep their premises safe. The scope of that duty is defined in the law by "the foreseeability of the possible harm", that may be caused by a condition on the premises. This issue is not easily resolved, but may be resolved for you by the courts.
How do you protect yourself, your home or business from loss in the event a person is injured? Insurance. You should consult with an insurance agent to make sure your insurance limits are sufficient to protect your interests in the event of a personal injury claim.
An injured person will seek to be compensated for (1) pain and suffering, sometimes referred to as non-economic loss, plus (2) economic loss or even (3) punitive damages. The purpose of compensatory damages is to place the injured party (plaintiff) in the same position the person was in before the accident.
Economic loss includes medical expenses, out-of-pocket expenses and lost wages/profits. These items are typically easy to calculate. On the other hand, pain and suffering is a difficult concept to evaluate and translate into a dollar figure. The idea of recovery for pain and suffering or loss of enjoyment of life rests on the legal fiction that money can compensate a victim for his or her injury. Physical and emotional consequences of an accident are illusive and subjective concepts that need to be understood by the victim's attorney and communicated to the insurance adjuster in some real way. This is an art which requires an understanding of the medical significance of the injury, coupled with an ability to articulate the effects of the injury on the victim's daily life to the insurance adjuster.
Lastly, punitive damages have no compensatory purposes and are usually prohibited in most personal injury claims. Punitive damages may be awarded, however, where the harmful conduct was intentional, malicious, outrageous or otherwise aggravated beyond mere negligence.
Remember, most accidents are simply that; accidents. No one typically intends to harm another and an accident is not personal. A person who makes a personal injury claim is not making an assertion of intentional harmful conduct (unless they demand punitive damages). As a property owner you can and should insure yourself sufficiently to cover the potential economic and non-economic losses you could incur in the event of an accident on your property. If you have been injured on another person's property you should consult with an attorney to help you evaluate your claim and recover money commensurate with your injuries.
The views and opinions expressed in this article are not the views of GlensFalls.com