Recreation Areas In Glens Falls & Queensbury NY
Glens Falls Recreation Areas: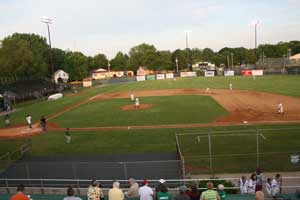 Many of the programs offered by the Glens Falls Rec Department are free to Glens Falls residents. A Summer Youth Program is free for ages 6-13 to participate in arts & crafts, games, and Friday field trips. The program is held at East Field and Crandall Park in Glens Falls NY and is free to attendees but some field trips do require a fee. The recreation department has hosted a wide range of events from tethered balloon rides to children's festivals.
Glens Falls Recreation Center
The Rec Center off Fire Road is an ice skating rink available for public skating, hockey & figure skating. The Rec Center is located right next to Coles Woods trails.
East Field offers a picnic pavilion, baseball stadium, and a field house with locker rooms.
Located on the corner of Glen Street and Fire Road is Crandall Park with softball fields, basketball & tennis courts, a playground and recreation trails.
Murray Street Playground
Murray Street has a playground and two basketball courts.
Sagamore Street Playground
There's a great playground for younger children on Sagamore Street.
Queensbury Recreation Areas: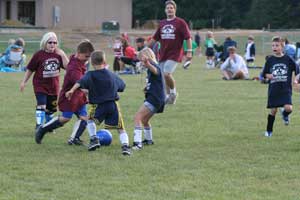 The Queensbury Recreation Department has nearly every program imaginable, all designed with family in mind. In the summer enjoy free outdoor performances held at the Gurney Lane Recreation area in Queensbury NY . Gurney Lane Recreation area is great destination for families for a day of swimming at the community pool. In the winter the Gurney Lane offers cross country skiing & sledding!
Freedom Park
Freedom Park on Glenwood Avenue is a handicapped accessible playground designed with unique equipment to accommodate everyone!
Hovey Pond Park
Off Lafayette Street in Queensbury NY is Hovey Pond Park, which offers a variety of recreation activities. Fishing and walking are popular activities at Hovey Pond Park. The park even features a handicapped-accessible fishing platform to accommodate anyone.
South Queensbury Park
Visit South Queensbury Park on lower Dix Avenue if available year-round for summer softball & basketball or winter ice skating!
Queensbury School Facilities
The Queensbury School District campus on Aviation Road offers lighted tennis courts and a great playground for kids!