COVID-19 Community Resources for the Glens Falls, NY Area
Let's Get Through the Coronavirus Pandemic Together
The coronavirus (COVID-19) pandemic has caused a lot of uncertainty in Glens Falls, NY and around the world. The situation continues to change every day, and many of us have questions about how to prepare and what resources are available. To help out local families and the community, we've compiled a variety of key resources for the Glens Falls Area.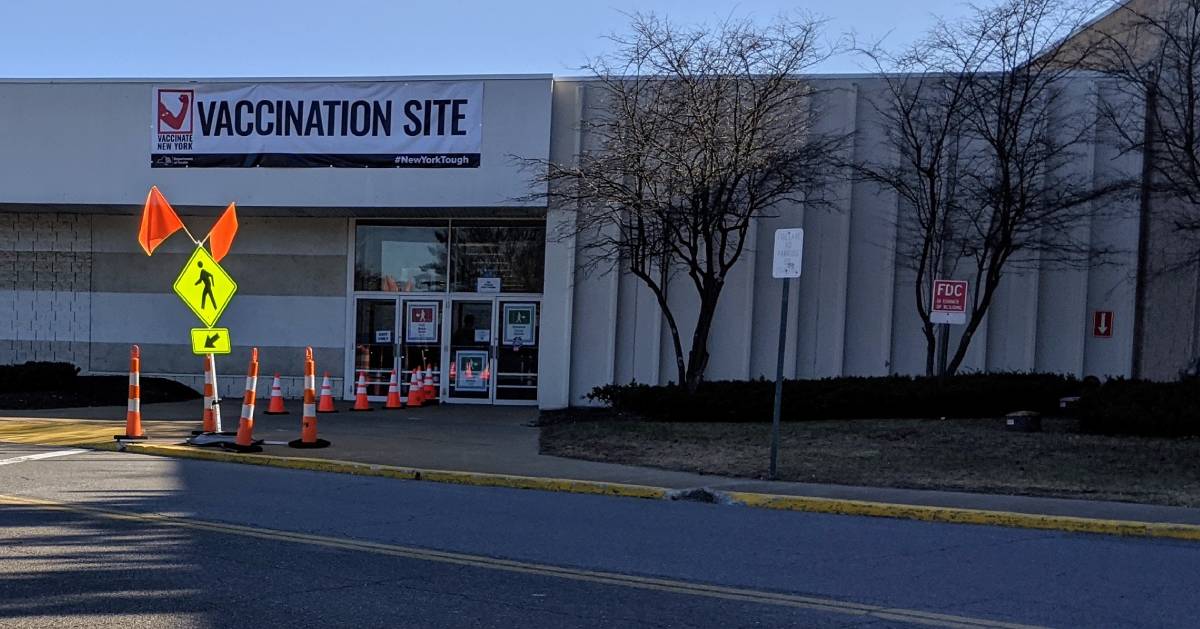 Vaccine Resources
Warren County has info on the State Vaccination Site at Aviation Mall in Queensbury, including eligibility updates.
News About COVID-19 in NY State
Be informed about COVID-19 in NY State and preventive measures to take.
See a list of essential businesses.
Announcements from Local Counties
Visit the websites for Warren County and Washington County for the latest news on COVID-19 in the region, resources, and closures.
Information from Our Local Hospital & Health Organizations
Read Glens Falls Hospital's FAQ page for answers to your questions about COVID-19.
Irongate Family Practice has information for patients on their website homepage.
Learn about COVID-19 and how your Hudson Headwaters health center can help you.
News from Glens Falls Business Organizations
Tri-County United Way: This nonprofit works with dozens of agencies and charitable organizations in Warren, Washington, and Northern Saratoga Counties to pool efforts in fundraising and support.
Downtown Glens Falls Collaborative: The collaborative will continue to make announcements on their Facebook page and highlight local businesses. Business owners can fill out their survey and note what services they are offering.
Adirondack Regional Chamber of Commerce: Learn about helpful webinars and stay updated on services from local businesses.
Lake George Regional Chamber of Commerce & CVB: Get updates from Chamber members and business resources.
Updates from Local School Districts
Community, Social & Government Services Near You
United Way has a robust website with information on everything from housing and food to health care and utility assistance. Visit their website or dial 2-1-1 to find services near you.
Looking for the nearest food pantry? Search on the Regional Food Bank of Northeastern New York's website using their "Find Nearest Agency" feature.
Here in Glens Falls, the Open Door Mission will continue to provide essential residential and shelter programs, as well as meals and a food pantry. Their programs include:
Soup Kitchen: Open Door Mission will offer food at 47 Lawrence Street in Glens Falls. The Soup Kitchen is open Monday through Friday, 12:00pm-1:00pm, for food-to-go items.
Churches and Restaurants: Both churches and restaurants are asked to provide brown bag lunches or hot meals to support our neighbors. To get involved, contact Program Director Jamie Munyon at 518-792-5900 ext. 300.
Food Pantry: The food pantry will remain available to the community on Mondays and Thursdays from 2:00pm-5:00pm. Those in need should call the office at 518-792-5900 to schedule a pickup time.
Backpack Program: Open Door Mission remains committed to providing over 450 students with food. They are collaborating closely with schools on distribution in the midst of school closures.
For workers, the NYS Department of Labor is waiving the seven-day waiting period for unemployment assistance for people who are out of work due to COVID-19 closures or quarantines.
IMPORTANT FOOD PANTRY NOTES:
LEAP's Food Pantry has been relocated to the Washington County WIC Building (light yellow building). Visits are by appointment only. Please call 518-409-5199 to make an appointment and receive other services from LEAP.
Get Involved in Our Community
Funds, Donation Requests & Fundraisers: Support our local community - here are some area groups who could use assistance
Meals on Wheels is looking for additional volunteers to help bring meals to the sick, elderly, and homebound. If you're interested in volunteering, you can fill out their application form here.
Want to support the Open Door Mission in Glens Falls? Learn about ways to donate and their donation needs.
You can support homeless youth in the community by making a financial donation to the local WAIT House.
Join a Community Group on Facebook
A few Facebook groups have been created to address community needs in the Glens Falls Region. Do you have something to give? Know someone in need? Check out the Glens Falls Community Helps Group or the O'Brien's Angels Project.
Have you found any high quality resources we're missing? Email them to and we'll review them for possible inclusion on this page.