Find 2021 Easter Dining & Events in the Glens Falls Region
Easter Sunday, April 4, 2021
Discover Easter brunch and dinner specials and more offered in and around Glens Falls this year. Make reservations early!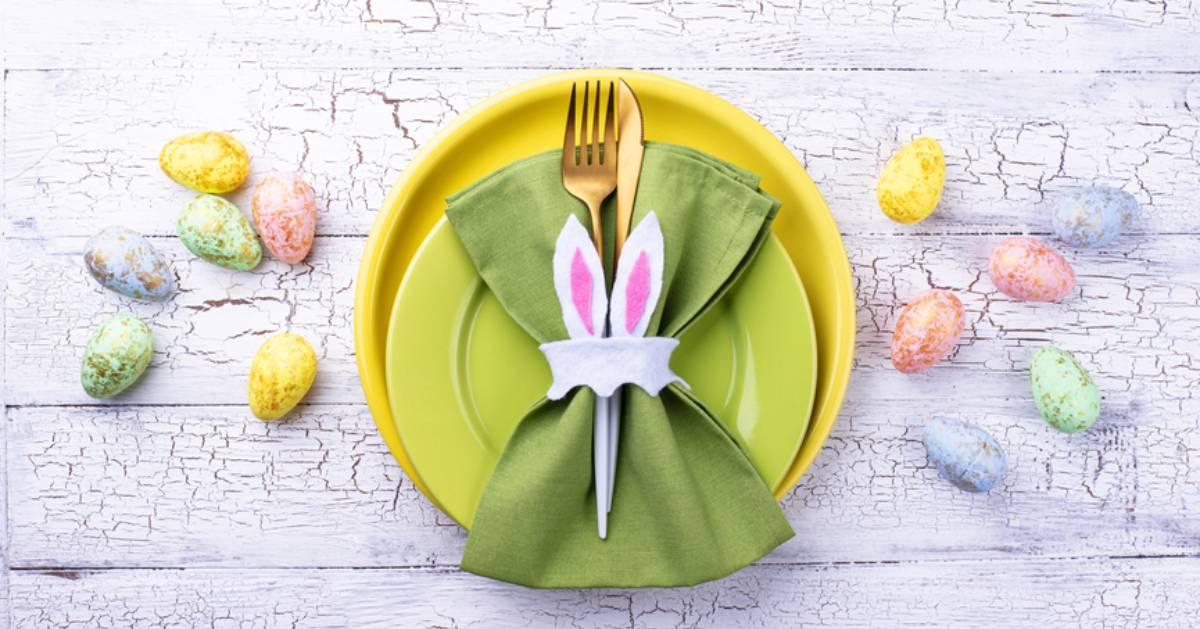 2021 Easter Brunch & Dinner
Easter Brunch or Dinner at Morgan & Co
April 4
Morgan & Co will serve both Easter Brunch and Dinner, so you pick what works for you! Both meals have a ton of options.
Easter Brunch at The Queensbury Hotel
April 4
The Queensbury Hotel is once again offering Easter Brunch in their decadent ballroom. The menu includes a variety of breakfast stations, a carving station, specialties like Chicken Marsala and Salmon Picatta, and much more.
Easter Dinner To Go From Fort William Henry
April 4
Fort William Henry in Lake George is offering an Easter Ham Dinner to go this year with baked ham and pineapple cherry glaze, honey glazed carrots, oven roasted potatoes, and carrot cake and cheesecake for dessert.
Easter Brunch at The Inn at Erlowest
April 4
Get ready for a great Easter Brunch at The Inn at Erlowest in Lake George this year and enjoy entree options like cast iron seared lamb loin chop or mini cinnamon house made brioche French toast.
Easter Dinner at The Log Jam
April 4
The Log Jam is offering a turkey and ham Easter dinner special along with the full menu all day. Make a reservation for dine-in or opt for takeout (must order prior to Easter Sunday).
Easter Meal at Mario's
April 4
Mario's in Lake George has announced they will be open for Easter from 3pm to 9:30pm and are taking reservations.
Easter Brunch at TR's Restaurant
April 4
TR's Restaurant at the Holiday Inn Resort at Lake George will be serving up for their Easter Brunch a honey baked Virginia ham with pineapple chutney, oven roasted turkey with gravy, and more, including a slew of delicious breakfast items.
Easter Dinner at The View
April 4
The View at Dunham's Bay Resort will offer Easter Dinner with entree choices of sliced sirloin, pecan smoked ham flank, airline chicken florentine, and corn flour pasta primavera.
Easter Brunch at Battle Hill Brewing Company
April 4
Battle Hill Brewing Company in Fort Ann plans to offer an Easter brunch. Follow them on Facebook to see the latest.
2021 Easter Breakfast & Dessert Items
Treats From Caffe Vero
Pickup April 2 - 4
You can order Easter breakfast items and desserts from Caffe Vero in Lake George until March 29, 2021. Pickup is available April 2 at 12pm until April 4 - please specificy a pickup date and time if possible when placing your order.
Bagels & More From Alchemy Bagel
Pickup April 3
Alchemy Bagel is offering a variety of bagels, muffins, French macarons, and more available for preorder. Pick is up on April 3, 9am to 12pm. Find them on Facebook to see the menu.
2021 Easter Egg Hunt
Easter Egg (Apple!) Hunt
April 3
Hicks Orchard in Granville has announced an Easter Egg Hunt on April 3 (rain date Easter Sunday, April 4) that's more so an apple hunt! The event is free but capped at 60 children, so register early if you're interested.