History of the Paper Industry in Glens Falls
With its convenient location on the Hudson River, surrounded by forests of pulpwood, the city of Glens Falls had become a vital part of the region's paper industry by the 20th century. However, it was as early as the 1830s that the community would begin its manufacturing transformation.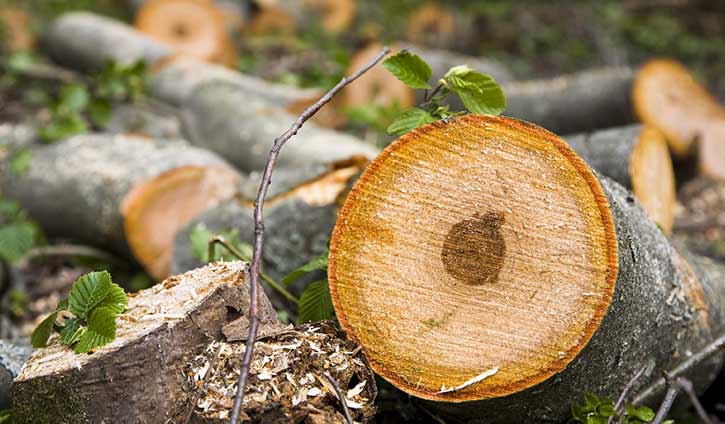 The Rise of the Local Paper Industry
The major upgrades of the Feeder Canal in 1832 connected the Glens Falls Region to marketplaces in Albany and New York City, making it easier than ever to transport lumber, paper products, and other goods like apples and potatoes. Glens Falls quickly expanded, becoming an incorporated village in 1839.
In 1865, Jeremiah and Daniel Finch partnered with Samuel Pruyn to form Finch, Pruyn & Co., which supplied logs for construction. The new company was built on the Hudson next to the falls, which divides Glens Falls and South Glens Falls.
By the late 19th century, the paper industry had taken over the Northeast. Seventeen mills located along the upper Hudson merged in 1898, leading to the formation of the International Paper Company. The Hudson River Pulp & Paper Co., one of the mills absorbed by IP, was then recognized as one of the largest producers of newsprint in the world.
A New Century & Further Expansion
The turn of the century saw further expansion along the Hudson, especially in Glens Falls. In 1901, village manufacturer American Wallpaper became Imperial Wallpaper. Imperial would begin producing its own pigments, which would eventually be used in paint and textiles. Three years later in 1904, Finch, Pruyn & Co. converted to the paper business, making paper products within a year's time. 1908 marked Glens Falls' shift from village to city, officially separating it from the town of Queensbury.
In 1940, Finch, Pruyn & Co. started producing specialty papers for books, wallpaper, and magazines. Reader's Digest, Boys' Life, and TV Guide all used Finch Pruyn paper. By this time, the company had secured Glens Falls' place as the heart of the paper industry in New York, creating jobs and allowing the city to grow.
Soon after in 1944, Look magazine - a publication based in Des Moines, Iowa - named Glens Falls "Hometown U.S.A." Featured as the image of patriotism, comfort, and small town America, the nickname has stuck with the city ever since.
The Glens Falls paper industry continued to thrive in the mid-20th century. Leland Paper Co., founded in 1951, is still a central distributor in the Capital District, Vermont, and upstate New York. The one-hundredth anniversary of Finch, Pruyn & Co. in 1965 saw doubled production, and 1970 introduced a wastewater treatment plant.
With new technology constantly being introduced, Finch, Pruyn & Co. (renamed Finch Paper LLC in 2007) is able to produce longer-lasting, high-quality paper without harming the environment.
Today, thanks to the growth of these local companies, Glens Falls' paper industry is alive and well in the 21st century!
« Back to the Glens Falls History Guide
Sources:
http://www.colorantshistory.org/ImperialColor.html
http://www.finchpaper.com/history
http://www.lelandpaper.com
http://poststar.com/news/local/finch-pruyn-timeline/article_8acd6bb3-fc22-54a3-b10f-51d2fd5bc734.html
http://poststar.com/news/local/ip-s-long-history-in-corinth/article_73fbe4d2-12dd-5e01-96c1-a49364c0af67.html