New Play Takes Audience Behind the Scenes of "Singin' in the Rain"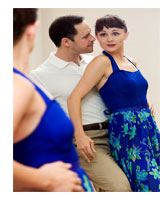 Everyone knows "Singin' in the Rain" - whether it's the iconic dance, the catchy phrase, the whistling melody, or the entire delightful classic film. But what most people don't know is the equally touching, dramatic, and poignant story behind the making of one of the best movie-musicals of all time.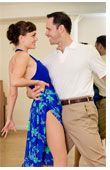 This story is the basis for the new musical play What a Glorious Feeling, premiering on the East Coast at the Charles R. Wood Theatre this June 23-July 3, 2010. The storyline focuses on the love triangle between Gene Kelly, his co-director Stanley Donen, and Jeanne Coyne, the dance captain for the film and Donen's ex-wife, set behind-the-scenes of the filming of "Singin' in the Rain." The show includes memorable tunes and amazing dance sequences, but may not be good for young children because of its mature language.
What a Glorious Feeling will be presented by the Adirondack Theatre Festival, a professional not-for-profit summer theatre in the area. Each summer, ATF produces a six-week season of new and contemporary works of theatre, with artists from New York City and across the country. It is the only professional summer theatre in the Capital Region committed to producing new shows and has hosted 15 world premieres.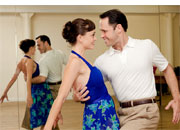 What a Glorious Feeling will play for the following dates:
June 23-26, 2010 at 8pm
June 30-July 3, 2010 at 8pm
June 30, 2010 at 2pm
For tickets and information, visit the Adirondack Theatre Festival's new website!
Photos by James Shubinski featuring James Patterson as Gene Kelly and Hillary Rushford as Jeanne Coyne
Need something to do? See what's happening around Glens Falls in the GlensFalls.com Events Calendar.