Shop Till You Drop at These 7 Unique Glens Falls Region Stores
Stay Local, Get the Right Gift, Find What You Need
The handcrafted necklace that will go perfectly with your favorite sweater. The model horse your sister is missing from her Breyer collection. A top brand appliance you wouldn't know what to do with, but your dad will go crazy for (and that you can purchase for less than you'd find at a big box store).
From gifts your loved ones will cherish and actually use, to that special item for yourself you didn't even know you wanted - keep it local and find everything you need at these seven stores close to Glens Falls.
Walker's Farm, Home & Tack: For Clothes, Boots, Decor, Collectibles & More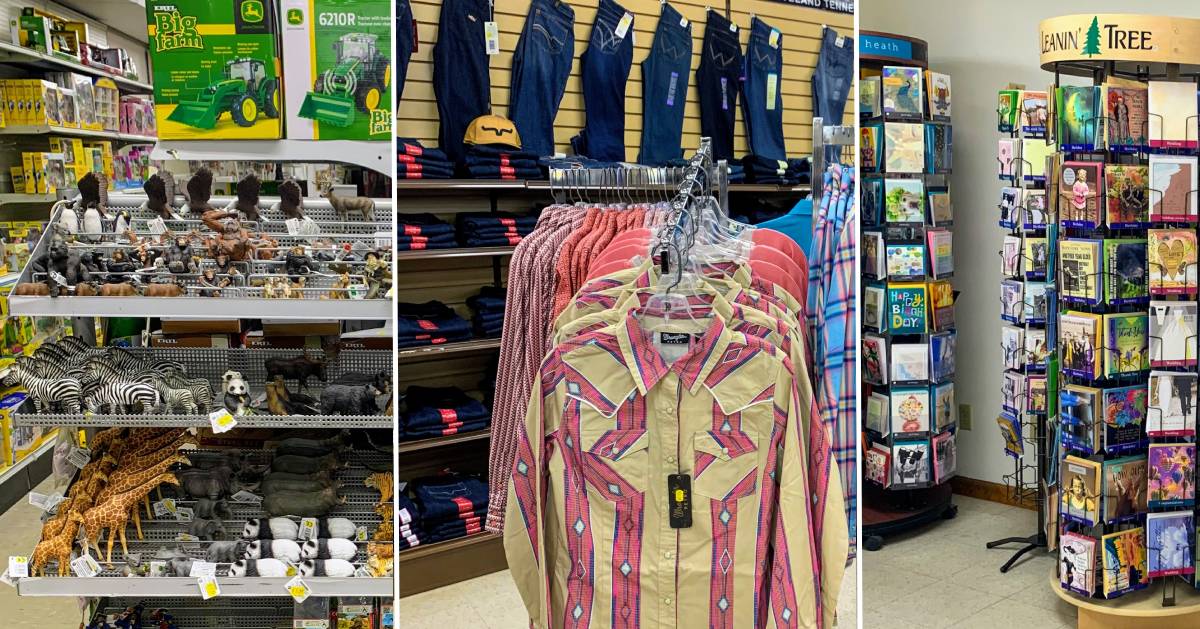 You'll have to peruse through photos of Walker's Farm, Home & Tack for yourself to grasp how much cool merchandise, top-brand clothing, and other knick knacks this large Fort Ann store contains; they're also known for Western-style apparel, pet/animal food, farm supplies, and more, as they say on their website, "awesome stuff."
Discover coasters, coffee mugs, wind chimes, country-themed decor - all of which would be excellent for gifts, along with a ton of clothing options from brands like Carhartt, Cowgirl Tuff, and Ariat. As one recent Google reviewer said, "Whether you're a farmer, an animal-lover, or just enjoy shopping, Walker's is a great place to find a little bit of everything."
Walker's is open 8am to 6pm Monday through Friday, 8am to 5pm Saturday, and 9am to 4pm Sunday. They're located at 5565 Route 4, Fort Ann.
Browse products on their website »
The Gold Trout: From Cute Burp Cloths for Babies to Handmade Jewelry for Mom (Or You...)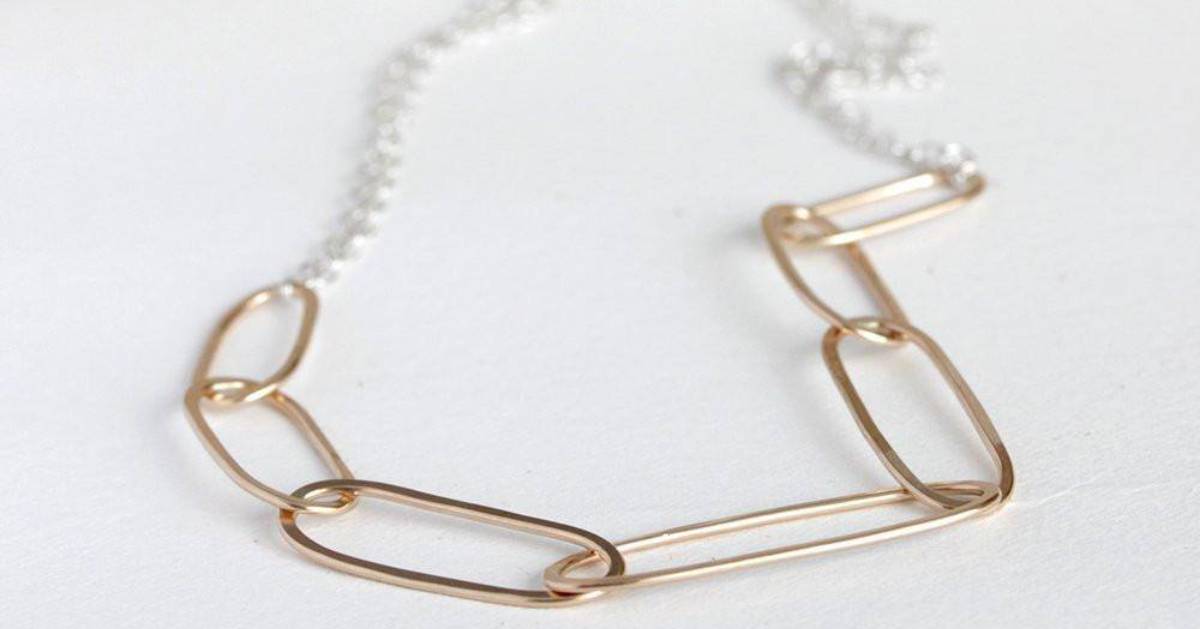 Photo provided
Here's another local gem that offers a varied treasure trove of items: The Gold Trout, owned by Granville native Heather Thomas, is "a retailer who encourages thoughtful consumption based on the application of principles that honor the Earth and support artists and small companies to remain independent."
Products featured under current new arrivals include: tie-dye face masks, carnelian polished stones, unique wrapping paper, and tons of toys and gift items for kids, like chemistry and science lab kits, a whale puzzle, and a Night Before Christmas advent calendar.
Filter your search on their site by new arrivals or by categories like baby, art supplies, food and beverage, hemp products, and pets. And yes, they do feature some exquisite handcrafted jewelry, like the necklace pictured above.
You can order online through The Gold Trout, or visit their store at 19 West Main Street in Granville. Hours can change seasonally; see their website for current info.
Adirondack Guitar: The Store Die-Hard & Novice Musicians Will Go Nuts For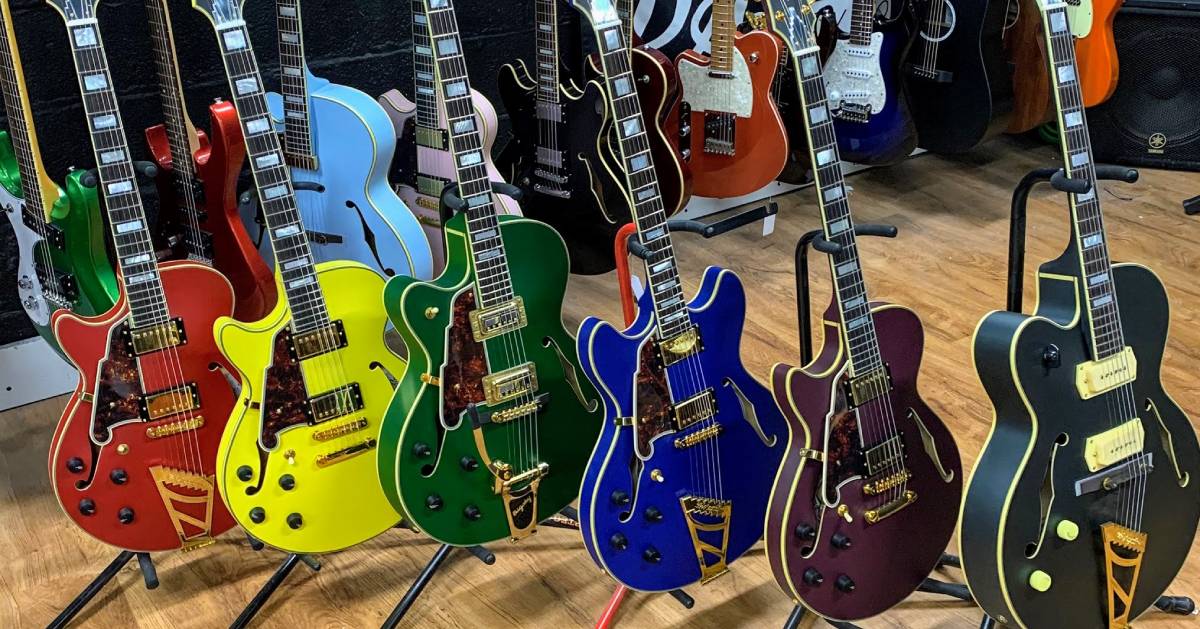 Photo provided
Did you know that one of the largest left-handed guitar stores in the country is located right in Hudson Falls? It's true - and Adirondack Guitar caters to right-handers as well. They specialize in boutique products like left-handed guitars and custom guitars, and they also carry other instruments like banjos and ukuleles.
Adirondack Guitar's goal is "to help musicians find the best equipment and accessories for their instrument needs." If you're not a musician yourself but are perhaps shopping for one and don't necessarily want to commit to a guitar purchase, check out their variety of accessories from pedals and amps to guitar straps and tee-shirts. They also carry used guitars, offer financing and repairs, and will otherwise work to meet whatever your musical needs are.
Their store hours at 3 Lafayette Street, Hudson Falls are 4pm to 7pm Tuesday through Friday, and 12pm to 3pm on Saturday, or you can order online through their site. They make it easy to filter your search by type, price, and brand.
Check out the current guitar collection »
Faerydale Consignment & Gifts: For Handmade Goods, Gorgeous Antiques & Extraordinary Items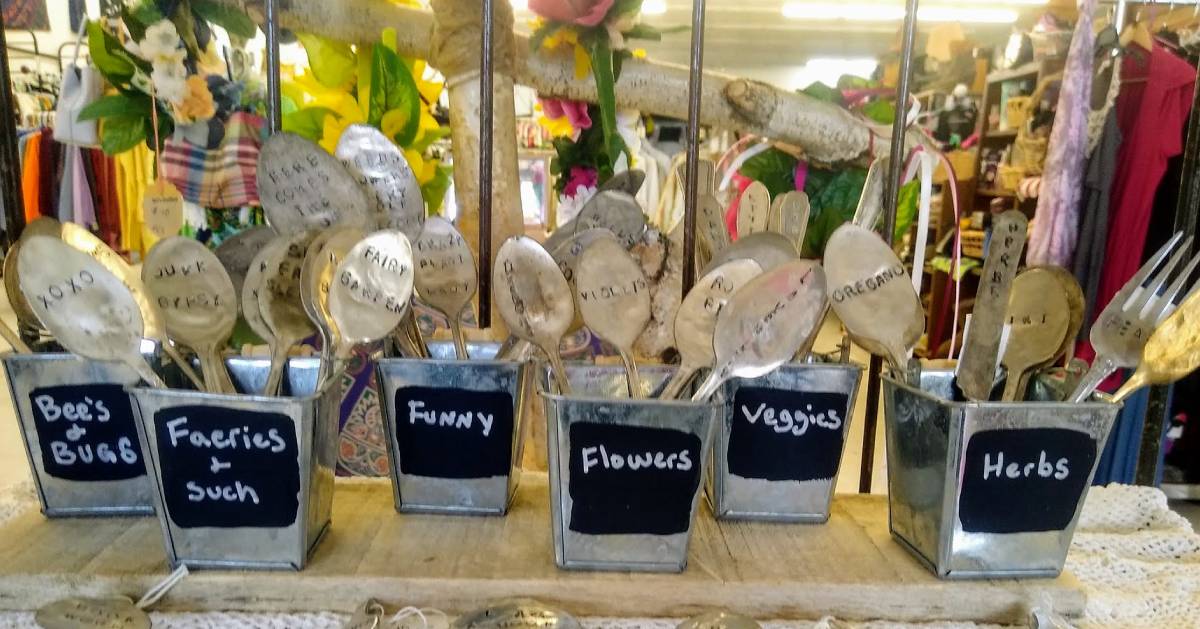 Photo provided
Faerydale Consignment & Gifts in Greenwich carries clothing (especially kids), furniture, decor, household items, jewelry, books, gifts for all occasions, and yes, fairy items - specifically, fairy gardens and statues. All pre-owned items are carefully selected, and they also carry local handmade products. As owner Robyn Scutt says on their website, "There are some very talented people in our little town!"
Their inventory changes frequently, so there's always new and fun merchandise to peruse. If you follow them on Facebook, you can stay updated on what's new in the store (plus they post videos, specials, and sales).
Because of their quick turnover rate with inventory, Faerydale doesn't typically sell items online, but you can ask and they may be able to accommodate you. However, we recommend checking out their shop in person at 1251 Route 29 in Greenwich. They're open 10am to 5pm, Tuesday through Saturday.
Get an idea of what to expect on their website »
Callahan's Discount Warehouse: To Find That Thing You Want for Less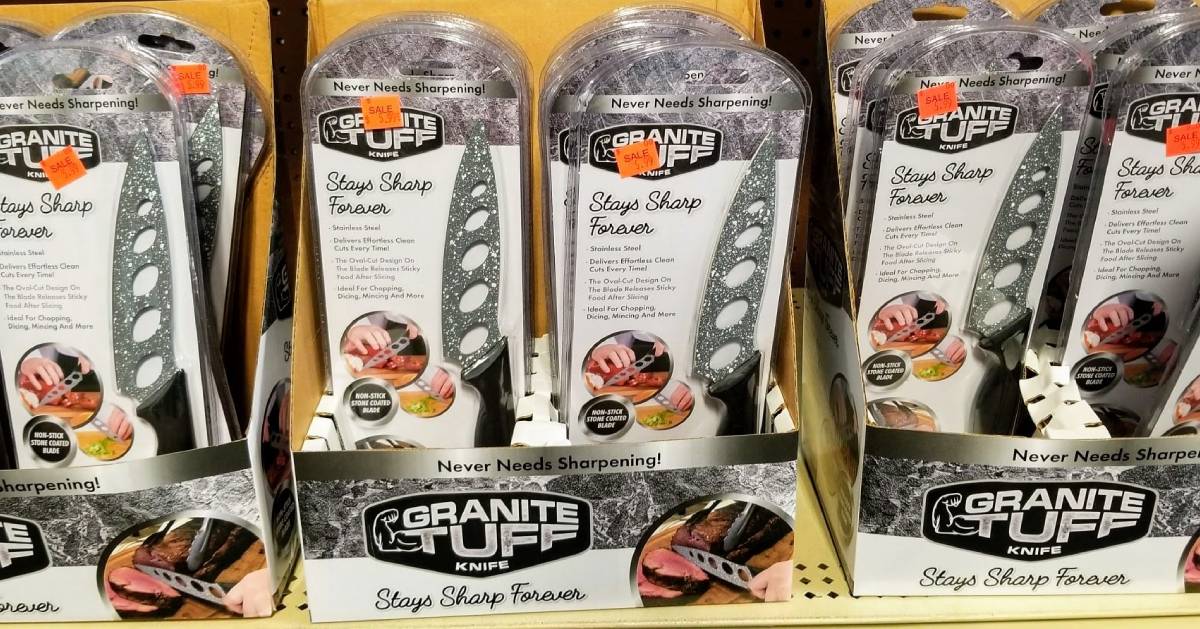 Photo provided
So far, we've covered a wide range of shopping needs from clothes to kids' toys to musical instruments. Supporting a local artist and purchasing a set of handmade earrings is wonderful, but sometimes you have more practical needs - the things you might usually shop for at a department store, for instance. Here's where Callahan's Discount Warehouse comes in.
Callahan's Discount Warehouse at 1128 Dix Avenue in Hudson Falls sells new, used, return, and overstock home goods from major retailers at a fraction of the original price. Their Facebook page says: "If you can prove there's a better price on a product, even a special sale, then we will beat it. In fact we won't just beat it, we'll destroy it."
Look here for your kitchen items like Keurig machines and microwaves, office needs like desk chairs, toys and gifts for kids like bicycles, and more. Before you shop online or go to a big box store, pay this family-owned business a visit between 9am and 5pm daily - it might just end up being your one-stop shop.
Visit them on Facebook and take a look at what they offer »
Sue's Shirt Shop & More: Go for the Gold With an Ultra-Personalized Gift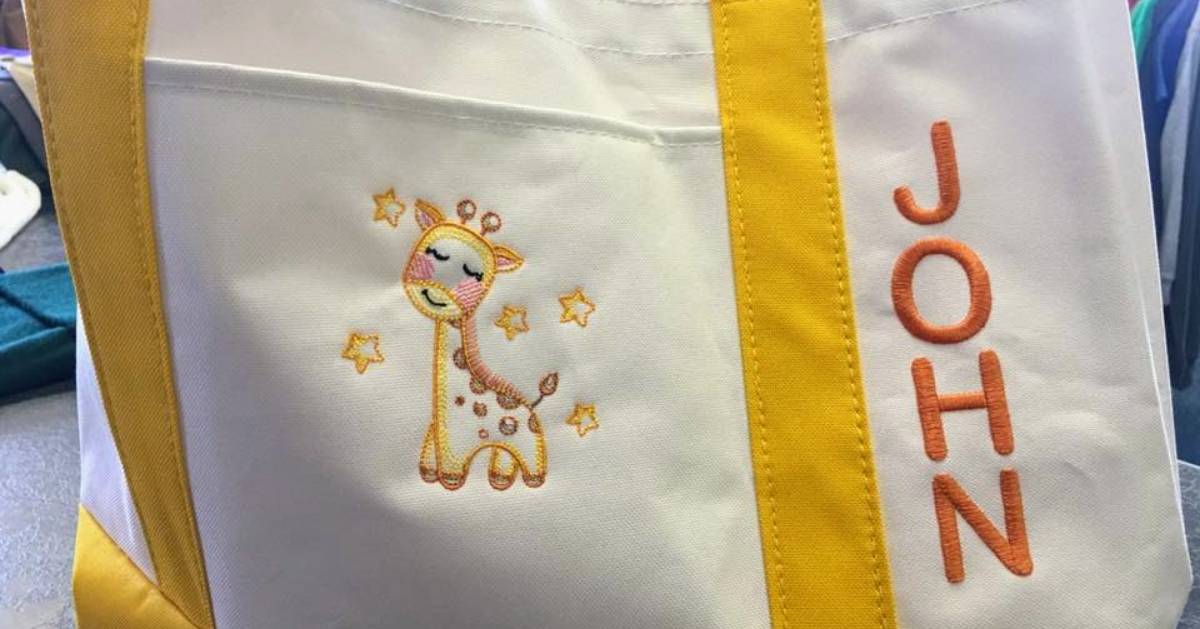 Photo provided
A gift doesn't get much more personalized than when it has the recipient's name on it. When you want to customize the perfect present, check out Sue's Shirt Shop & More in Argyle. Their focus is custom-made everything: apparel, embroidery, screen printing, vinyl, stickers, coffee mugs, and more. In fact, if you have a particular design in mind, chances are they can work with you to make it happen.
Like Callahan's and several others on this list, Sue's is a family-owned business, run by Jim, a retired Veteran, and his wife Sue, the talent behind the embroideries. They offer customized items as well as products they make for sale. Their shop is located at 5009 State Route 40 in Argyle, and their hours are 9am to 3pm Monday through Friday. Or, you can purchase items online via their website.
Get started looking at their online catalog for ideas »
The Village Booksmith: Vintage Books at Great Prices for the Ultimate Bookworm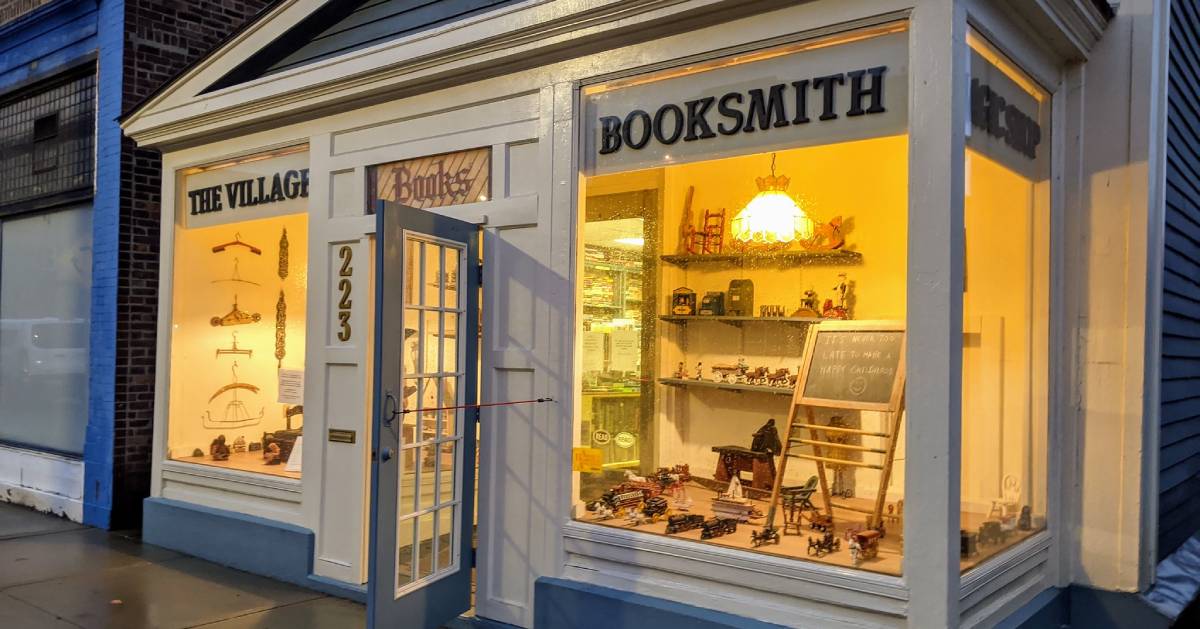 There's been a lot of buzz in the news and on social media about supporting independent bookstores, and we've found a good one to spend your money at. The Village Booksmith in Hudson Falls may have little online presence, but locals and visitors who have discovered this quiet gem keep coming back for more.
"Best bookstore I have ever been in," said one Google reviewer. "Always a highlight on my annual trip to the area." "Really great spot for pre-owned and vintage books of all genres at very reasonable prices," said another.
The Village Booksmith is located at 223 Main Street in Hudson Falls, and they are open 11am to 5pm, Wednesday through Saturday.