The Adirondack Stampede Rodeo Rides Back Into Glens Falls For Its 30th Anniversary Event
Catch All the Action on November 5-6, 2021
From bull riding to team roping, barrel racing, and beyond, professional rodeo remains one of the most action-packed, heart-pounding sports to watch in person. There's something special about hearing the roar of the crowd and seeing the competitors give it their all to win.
If you and your family would enjoy attending a rodeo this November, then don't miss out on the return of the Adirondack Stampede Rodeo at Cool Insuring Arena in Glens Falls. This highly anticipated charity rodeo celebrates its 30th anniversary on November 5-6, 2021, and we've rounded up all the details you need to know.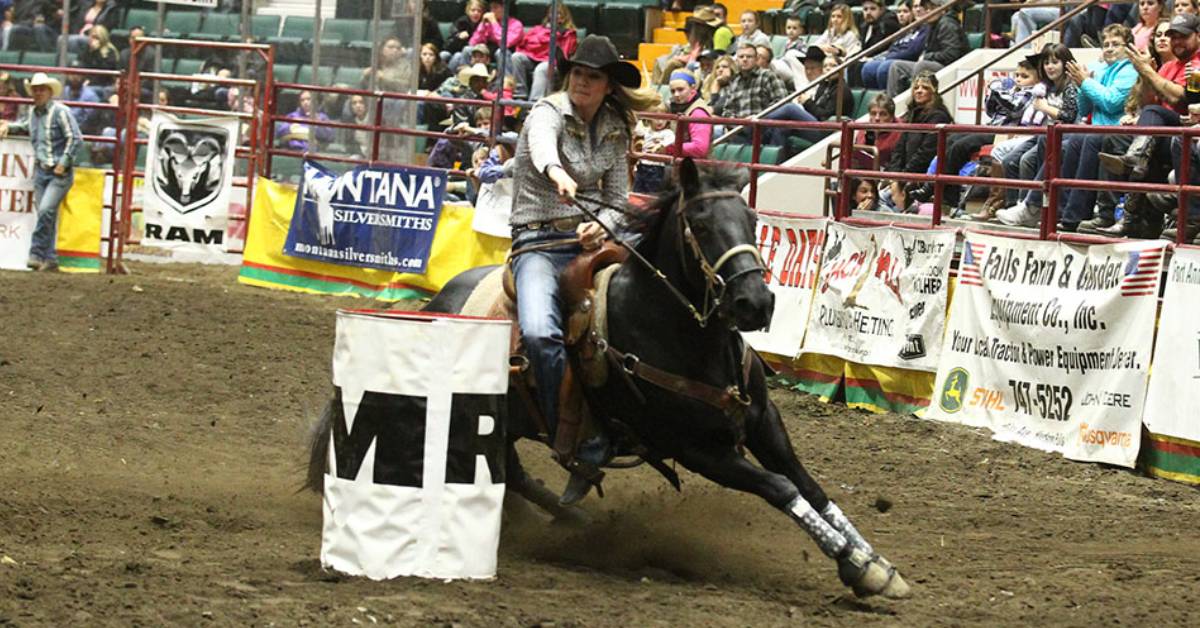 Experience the Excitement of a Traditional Rodeo in Glens Falls
Each year, the best cowboys and cowgirls from across the country converge on downtown Glens Falls for the Adirondack Stampede Rodeo, an annual charity rodeo that's part of the Professional Rodeo Cowboys Association. The Adirondack Stampede features two nights of traditional rodeo events enhanced by a professionally produced sound show, and it's organized by the Painted Pony Championship Rodeo in Lake Luzerne.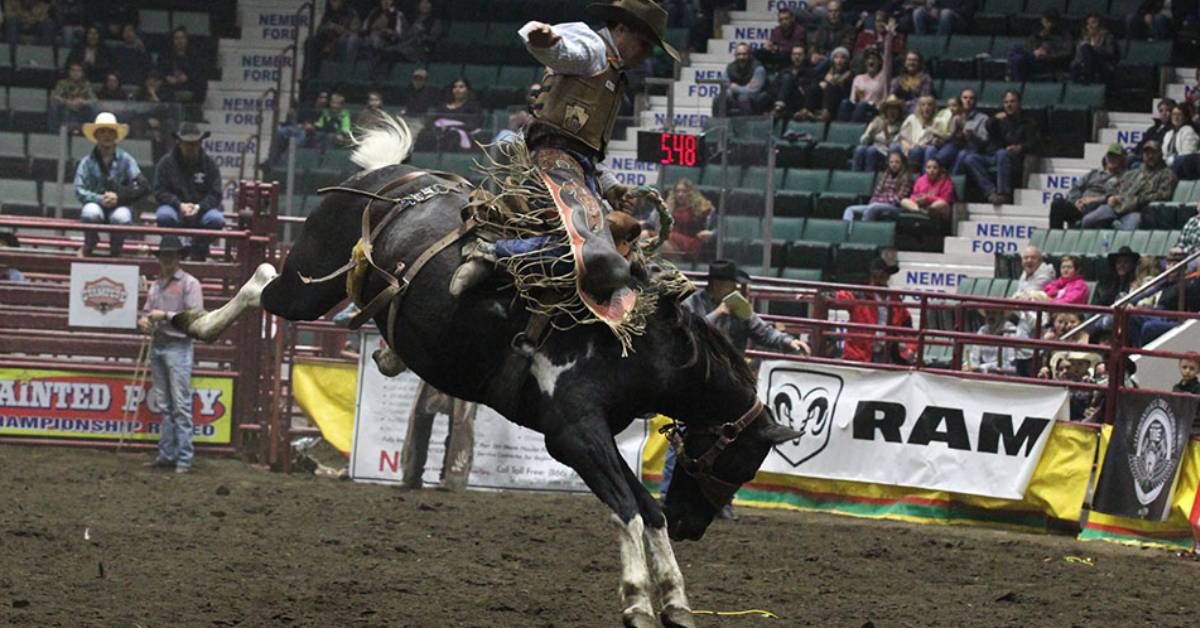 During the exhilarating event, around 100-150 of pro rodeo's top national and regional bull riders, barrel racers, bareback and saddle bronc riders, calf and steer ropers, and steer wrestlers compete for a chance to win prizes. It's a true roller coaster ride that will have you on the edge of your seat, as the Adirondack Stampede perfectly melds hardcore competition with family-friendly entertainment for all ages.
And, one of the main reasons the event has become such a popular tradition in Glens Falls is because a large portion of proceeds benefit local charities, causes, or families in need.
Look Forward to Returning Favorites & New Surprises at the 30th Anniversary Event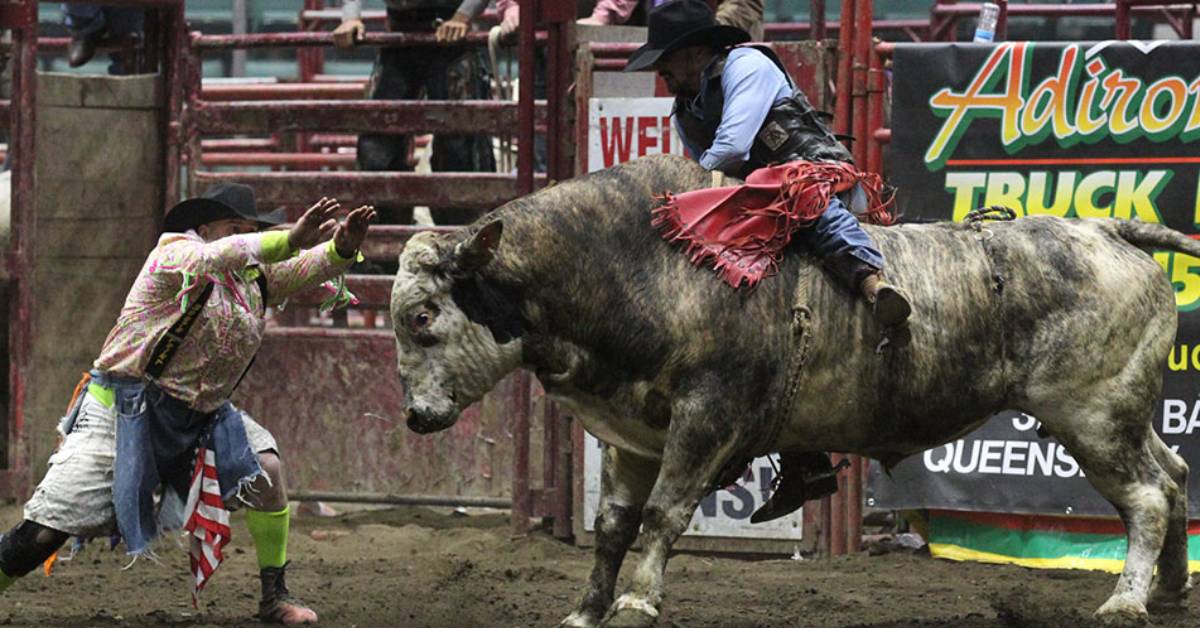 2021 marks the Adirondack Stampede Rodeo's 30th anniversary, which is a major milestone for an event that has continued to entertain rodeo fans year after year. To learn more about what's in store, we talked with Event Coordinator Shana Graham, who is also the co-owner of Painted Pony.
According to Graham, all seven standard rodeo events will return on November 5-6:
Bareback Riding
Steer Wrestling
Team Roping
Saddle Bronc Riding
Tie Down Roping
Barrel Racing
And the Main Event...Bull Riding!
The theme for the 30th anniversary event will be "Heroes and Legends," as Painted Pony wants to "bring back some wonderful memories from over the past 30 years and pay tribute to some amazing cowboys we lost along the way." This will be highlighted during the amazing opening ceremony on Friday night. In addition, the Adirondack Stampede will include the following:
Get the Weekend Started With a Kickoff Party
On Thursday, November 4, a special kickoff party will be held in Heritage Hall at Cool Insuring Arena from 7:00pm-9:00pm. There will be opportunities to meet the contestants and performers, ticket giveaways, music, and beverages to get the weekend fun started.
See a Dazzling Performance By Roman Rider Jessica Blair Fowlkes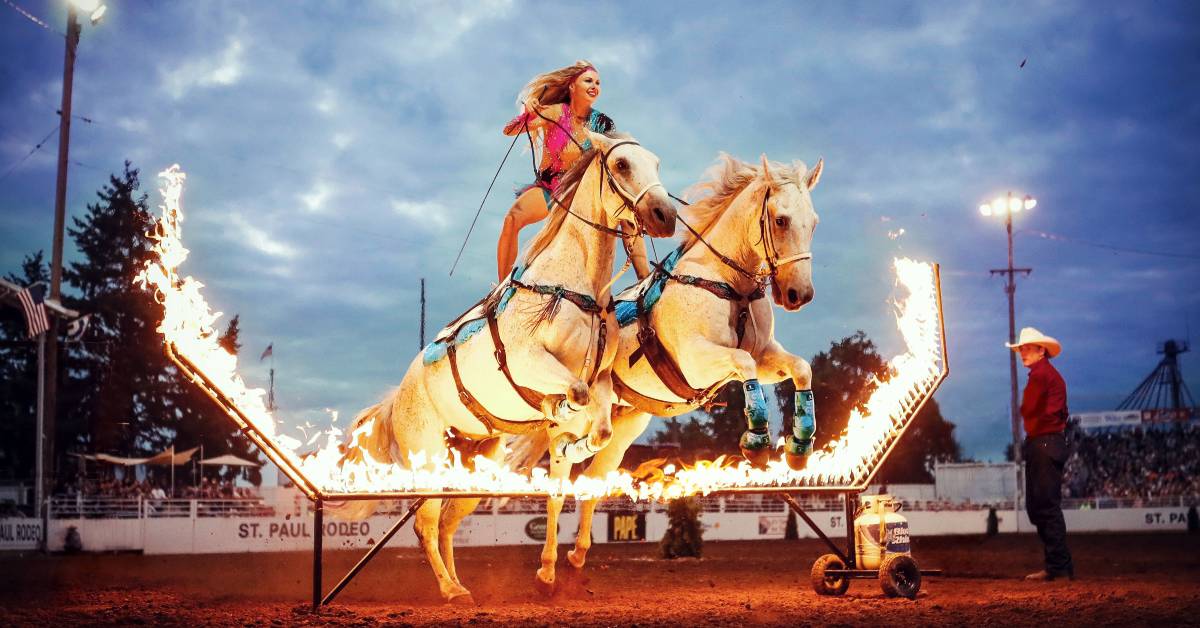 Roman riding cowgirl Jessica Blair Fowlkes will "light up the arena with her beauty and showmanship" on both rodeo nights, Graham told us. Roman riding is a unique style of riding in which one rider stands with a foot on the back of two horses who are driven as a pair. Fowlkes will perform in Glens Falls in advance of her upcoming appearance at the Wrangler National Finals Rodeo in Las Vegas this December.
Giving Back to the Glens Falls Community
During and after the show, the Adirondack Stampede Rodeo has a lot of surprise donations planned that will be announced live. However, Graham was able to share that some of the donations will benefit Big Brothers Big Sisters, Kelly's Angels, and scholarships in memory of local dairy farmer, the late Bill Liddle.
Keep the Fun Going at the Round-Up Party
After the last bull has bucked at the end of the event, the fun will continue with the Round-Up Party in Heritage Hall. Admission is just $2 on both nights, and spectators and competitors are invited to this post-rodeo celebration. Enjoy the festivities and live music by the Nobody Special Band on Friday night and DJ After-FX on Saturday night.
Ready to Saddle Up? Here's How to Get Your Tickets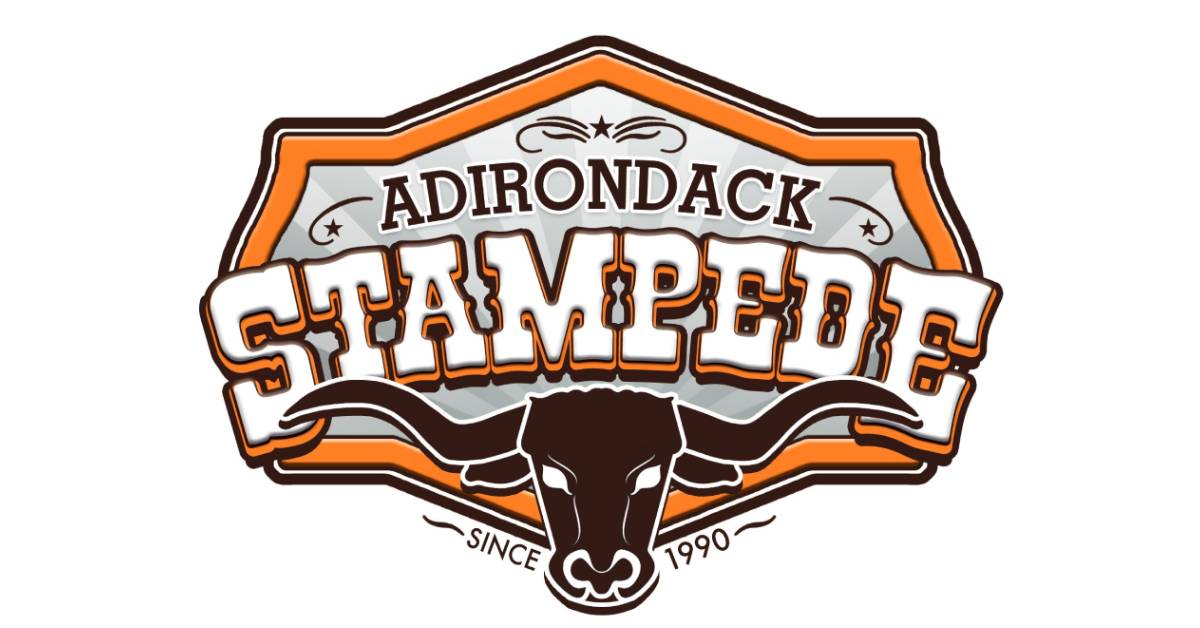 The 2021 Adirondack Stampede Rodeo is scheduled for November 5-6, and tickets are available now at the Cool Insuring Arena Box Office, with prices starting at $20 for adults and $12 for youth and seniors. You can also purchase them from SeatGeek.com by going to adirondackstampederodeo.com and clicking "Rodeo Tickets" at the top.
"We are proud and honored to be a part of this historic community event," Graham explained. Doors will open at 5:30pm each night, and the rodeo will run from 7:30pm-10:00pm.
If crowd-pleasing rodeo events and family entertainment - all for a good cause - sound like a fun way to spend a night, then make your plans to attend this year's Adirondack Stampede Rodeo!