Paranormal Guide to Warren, Washington & Saratoga Counties
Paranormal phenomena can be found throughout the Glens Falls region - you just have to know where to look. Check out some local legends below in Warren, Washington, and Saratoga Counties and see if they send chills up your spine!
Jump to: Warren County | Washington County | Saratoga County
The West Mountain Legend
Queensbury - Warren County
A tall brick chimney is all that remains of the West House, but strange phenomena have been reported by locals and visitors of the site, all surrounding the legend of Abigail West. Isolated on what was once a potato farm near Butler Pond (at West Mountain), Abigail West was struck by lightning when she sought refuge from a storm under a tree.
The specator of Abigail has been seen wearing a blue dress and hanging around the mountain during thunder and lightening storms. People near the area where she died have experienced incidents of doors slamming and sewing machines running when they're not turned on.
The DeLong House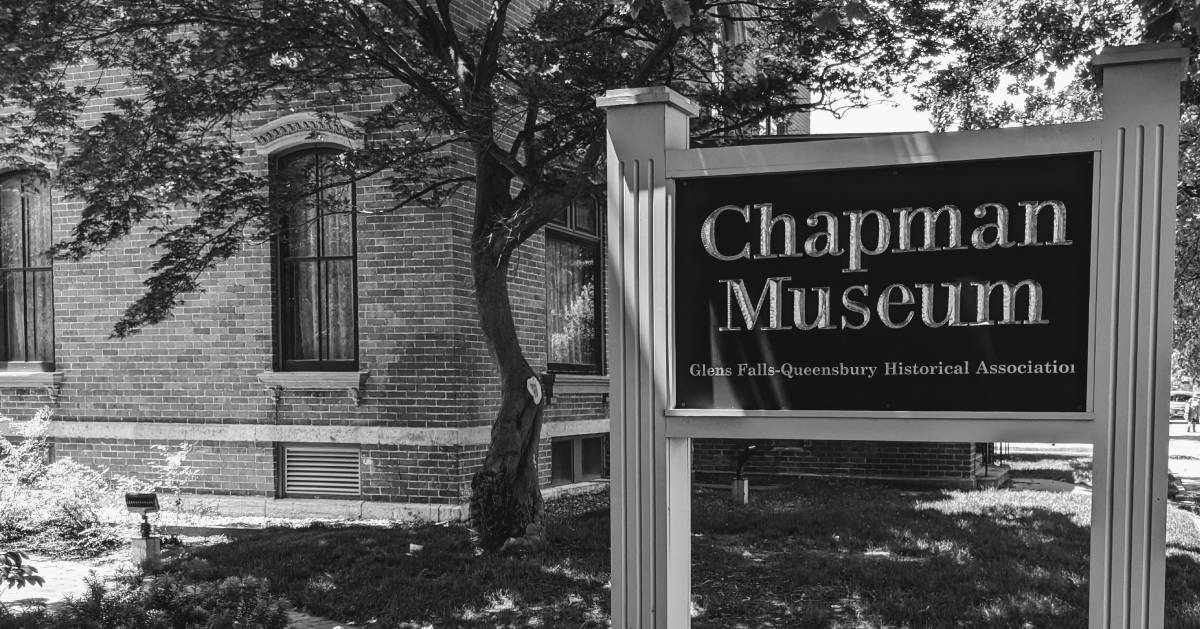 Glens Falls - Warren County
The DeLong House, home to the Chapman Museum, is rumored to be haunted by "Anna," a former housekeeper to the DeLongs, who was seen by former Museum Director Kathy Allen wearing a pink dress. Another sighting was reported by a Chapman trustee who saw - when he knew the house to be empty and locked up - a figure pull back a curtain and look out the window.
Check out upcoming events at the Chapman Museum »
Fort William Henry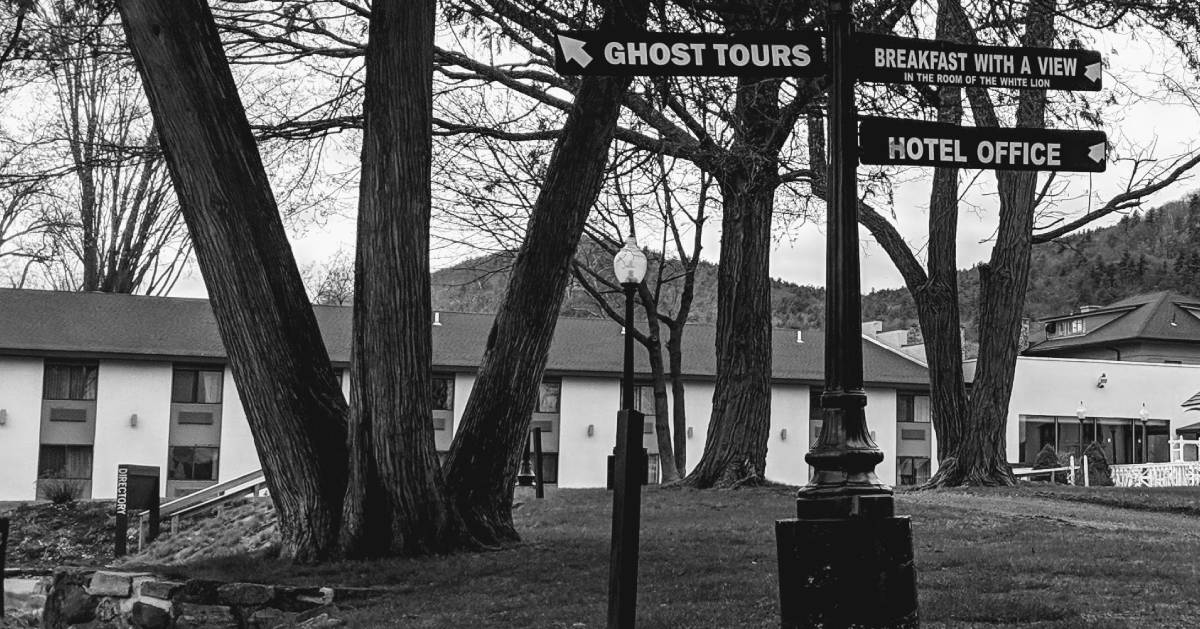 Lake George - Warren County
Haunted Lake George by Lynda Lee Macken calls Fort William Henry "the most haunted site in all of the Adirondacks." Spirits seen here and nicknamed accordingly by Fort Interpreter and Guide Justin "Crowfox" Haner include the following:
The Limper: A spirit whose footsteps resound on the barracks' upper decks.
The Beckoner: A disembodied arm that manifested several times in the mist emanating from a rain puddle.
The Strider: A pair of legs enshrouded in morning mist.
The Slammer: An entity that slams doors in people's faces - despite strong safety locks.
With hundreds of years of bloodshed, disease, and harsh climates spanning two major wars, there are bound to be some ghost stories involved.
Get details on upcoming Spirits of History Ghost Tours »
The House of Frankenstein Wax Museum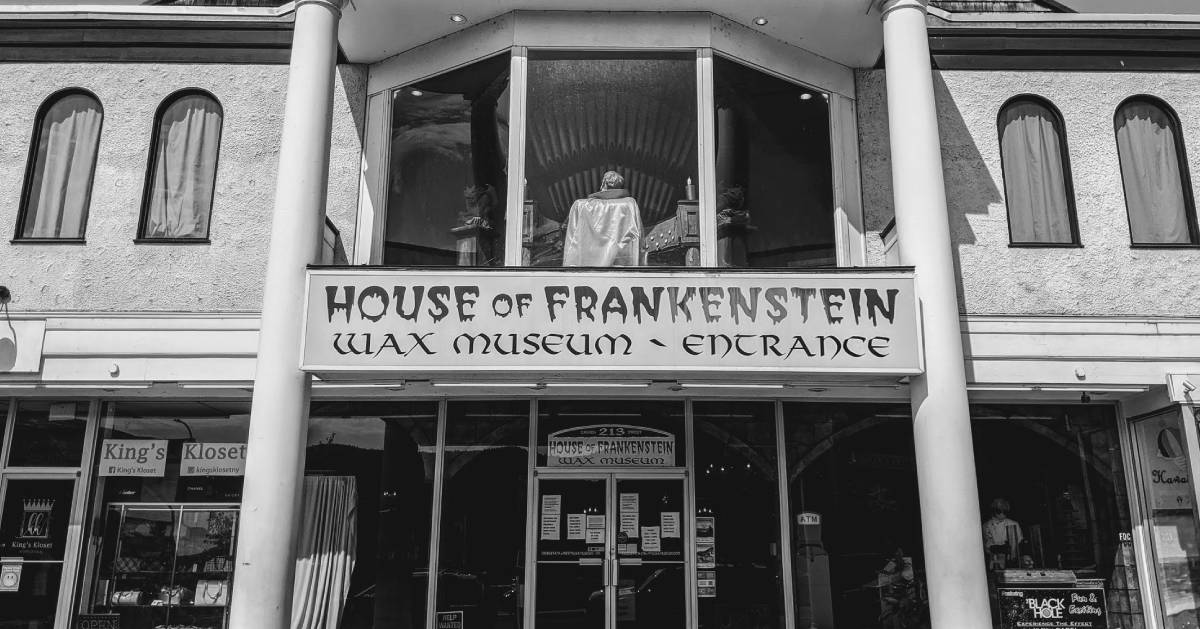 Lake George - Warren County
It's not just a haunted attraction - it's an actual haunted museum. The House of Frankenstein in Lake George Village rests on t he same ground where Huron Indians and religious heretics experienced torture and execution. Employees have reported a female spirit that roams the dark corridors and gives off an icy chill. Disembodied footsteps can also be heard.
Long Island Campground
Lake George - Warren County
Here comes the bride. It's said that a newlywed couple went to the Long Island Campground for their honeymoon and were murdered in their sleep. There have been numerous sightings of a woman in a white wedding dress wandering the campsite in search of her groom.
See Long Island Campground map and info »
Washington County
Anvil Inn Restaurant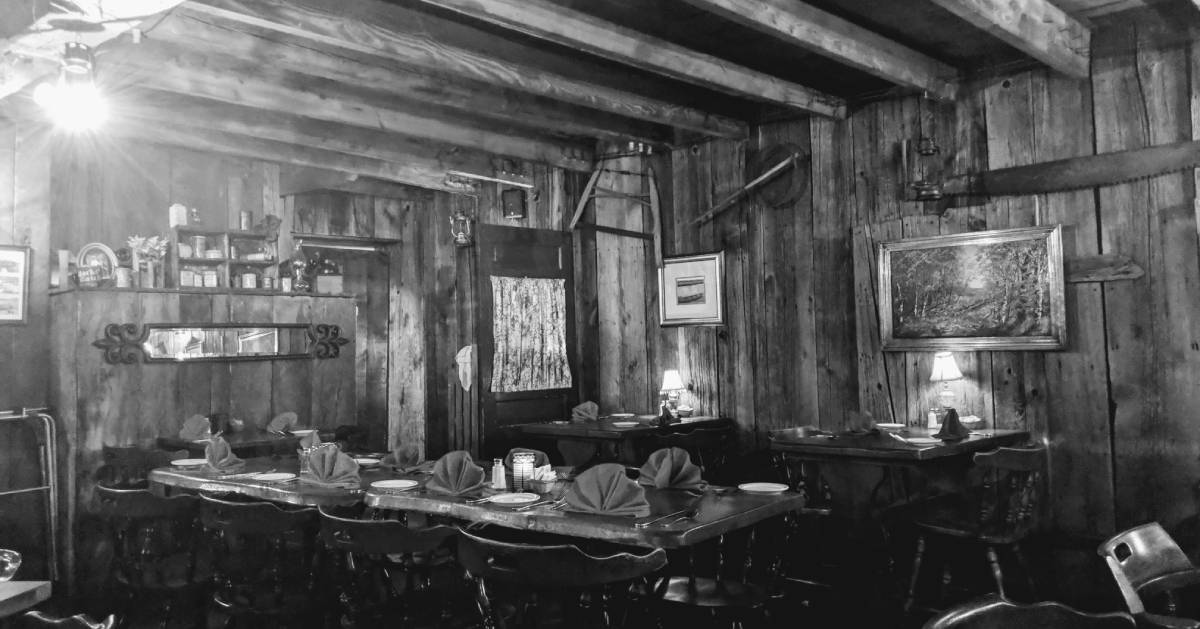 Fort Edward - Washington County
Originally a blacksmith shop in the 1840s, The Anvil Inn Restaurant is home to some bizarre reports. The ghost of a woman is said to drop bottles, turn the lights on and off, change the radio channel, and generally serve as a haunted prankster.
Former Washington County Courthouse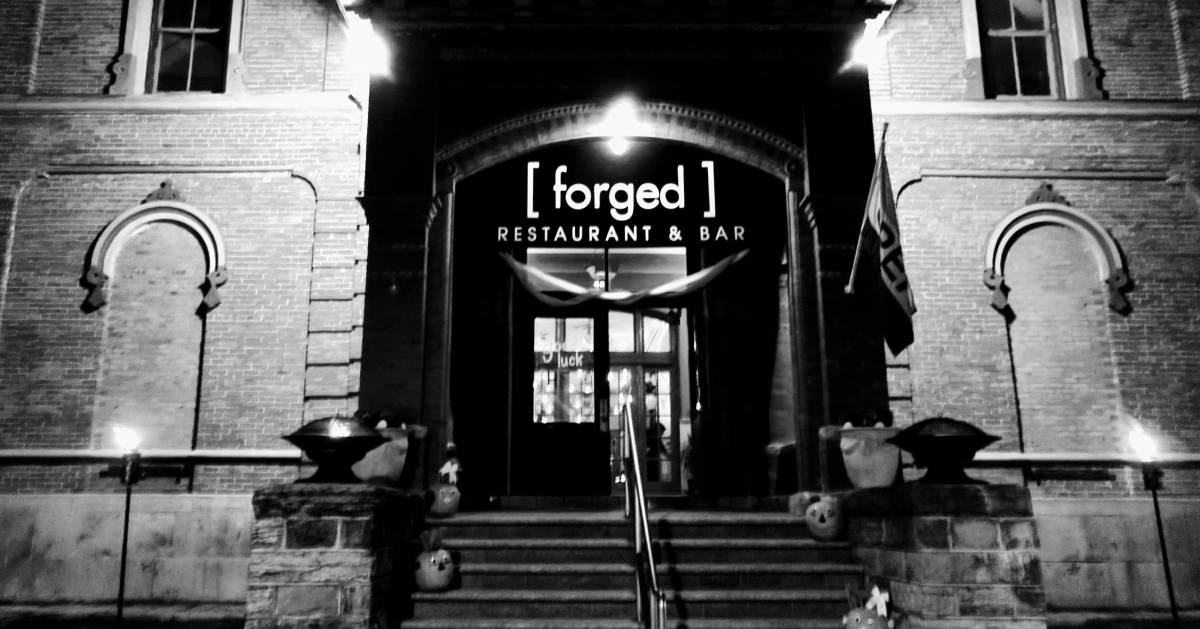 Photo credit: Alan Nudi
Hudson Falls - Washington County
When the 1873 courthouse turned chic American restaurant, some spooky things happened behind the stone walls of The Gavel Grille (now closed). With the original jail cells intact, a spirit by the name of "Walt" is a continual visitor, a possible 1900s scofflaw or a police officer returning to protect the town once more. Footsteps and voices along with a few ghost sightings have been reported.
Most recently the building has been home to restaurant Forged, which is closed until further notice.
Fort Hudson Nursing Home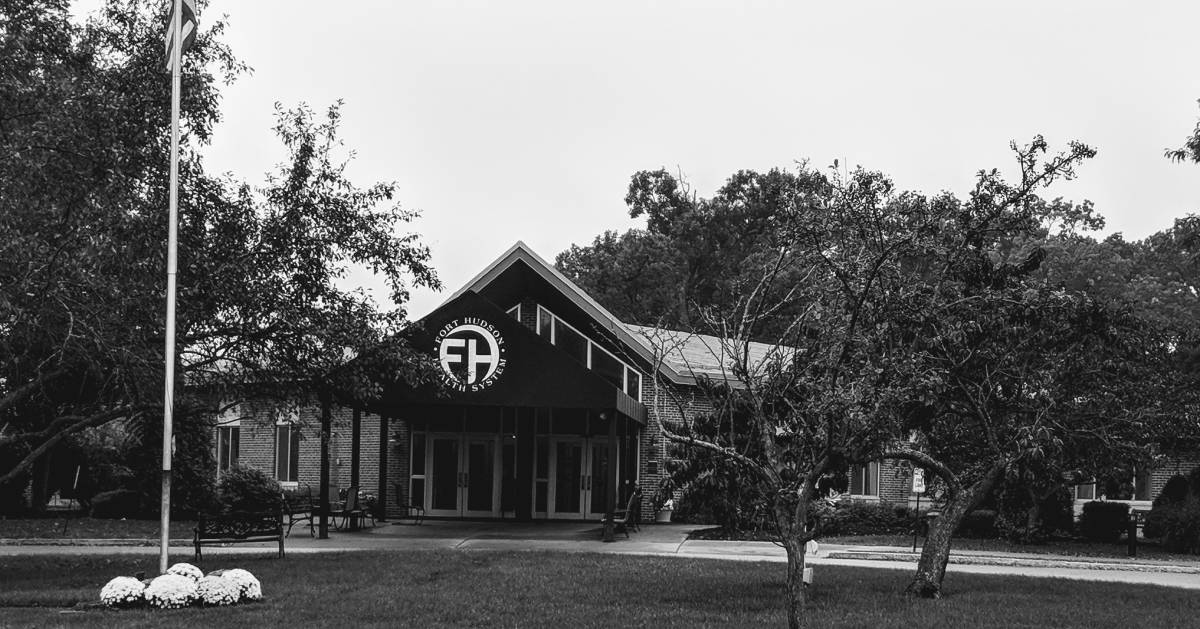 Fort Edward - Washington County
Several ghost sightings have been reported by employees and residents, including a man dressed in black in the basement, a woman in a white night gown, and a man wandering the halls of D wing.
The Jane McCrea House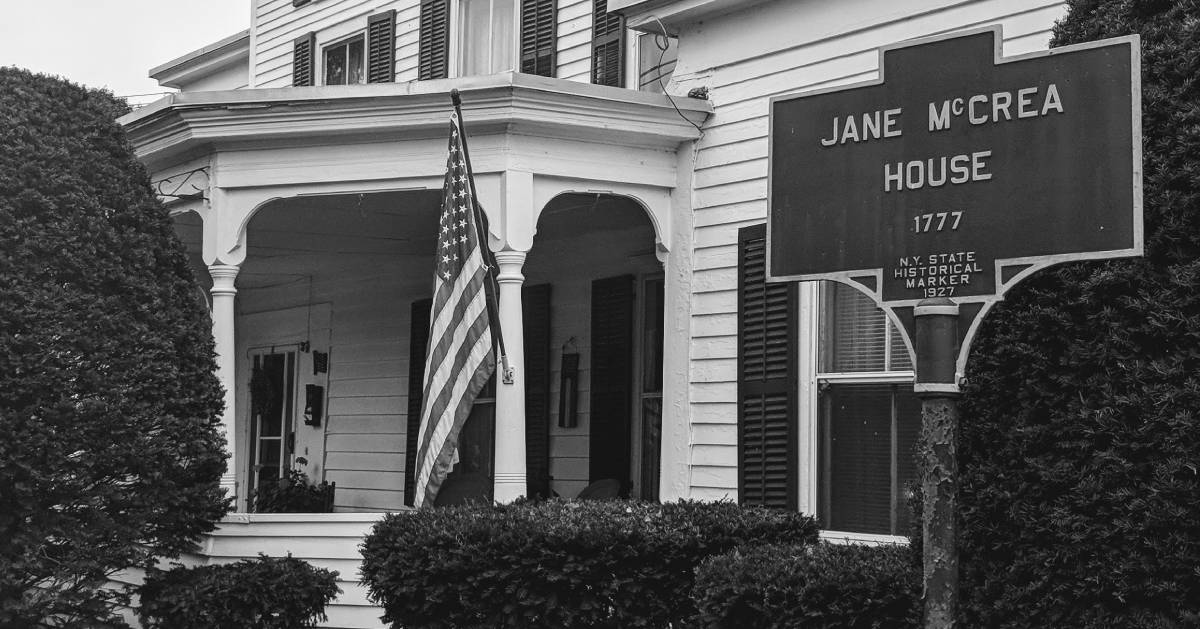 Fort Edward - Washington County
Local residences who live near the Jane McCrea house have reported banging, voices and mysterious figures in their own home, a possible visit from Jane McCrea herself. Jane McCrea was slain by Native Americans during the American Revolution when she moved to Fort Edward with her fiancé, David Jones, a Loyalist serving under General John Burgoyne in 1777.
Old Fort House Museum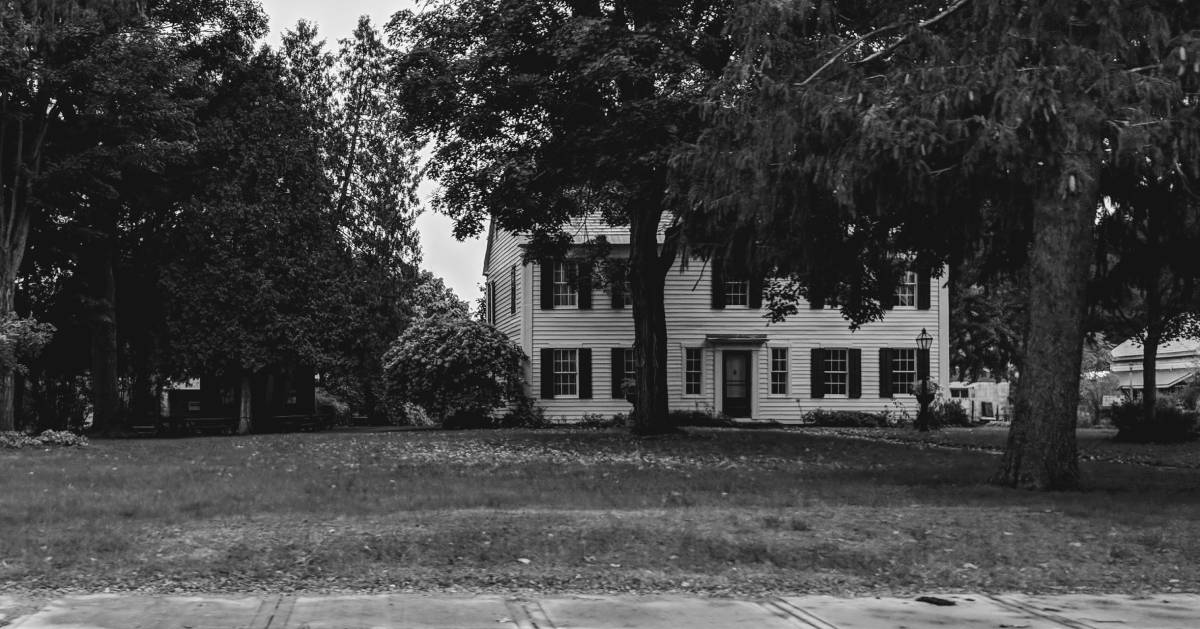 Fort Edward - Washington County
The Old Fort House was used as headquarters for both American and British generals during the Revolutionary War, built from timbers taken from Fort Edward in 1772. Famous figures to step through this house include General Benedict Arnold, Colonel Henry Knox, and General John Burgoyne. In 1783 General George Washington dined here.
A door has been opening on its own for over 100 years. Originally it was believed to be the cause of a vibration coming from water going over the old Fort Edward dam - but this was destroyed in 1973 and door continues its movement. The candlelight dinners that took place at the House during Christmastime gave way to more spookiness, as electric candles placed in window ledges would frequently "fall" to the floor.
The ghost here is believed to be Abby Rogers Fort, who lived in the home from 1839 to the late 1860s, but wouldn't it be more exciting if it was George Washington?
Saratoga County
The Canfield Casino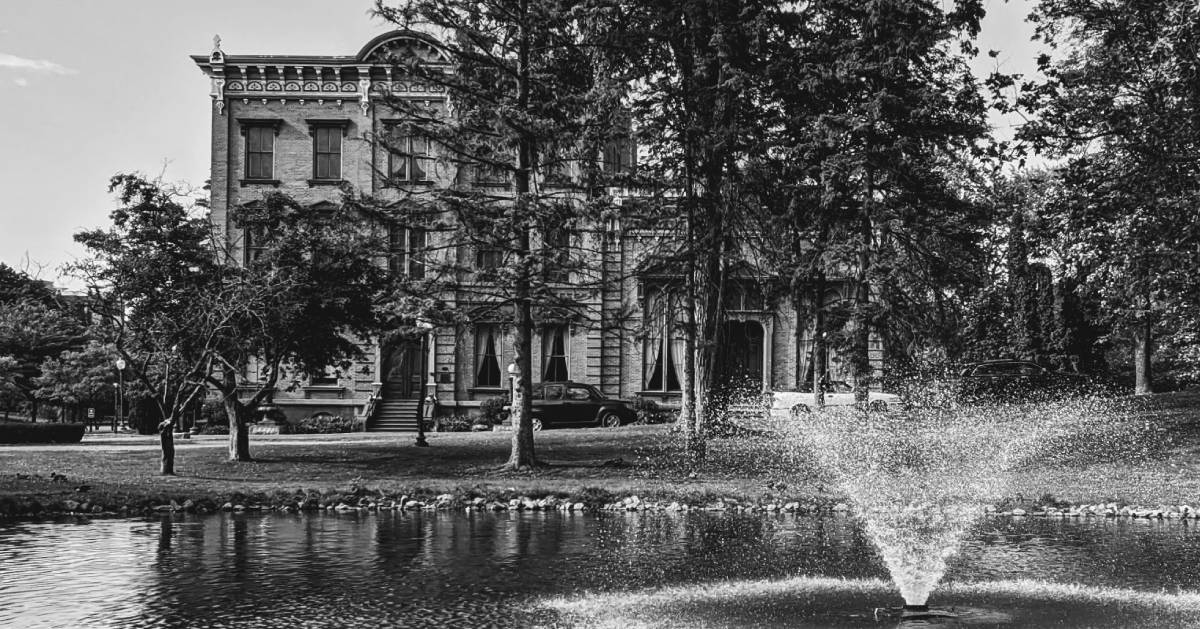 Saratoga Springs - Saratoga County
Mysterious reports of hostile energy, unexplained moving, and mysterious figures in wedding photographs have long been reported at the Canfield Casino, home to the Saratoga Springs History Museum. The casino was featured on Syfy's "Ghost Hunters" in 2010 and strange occurrences are still being reported.
Olde Bryan Inn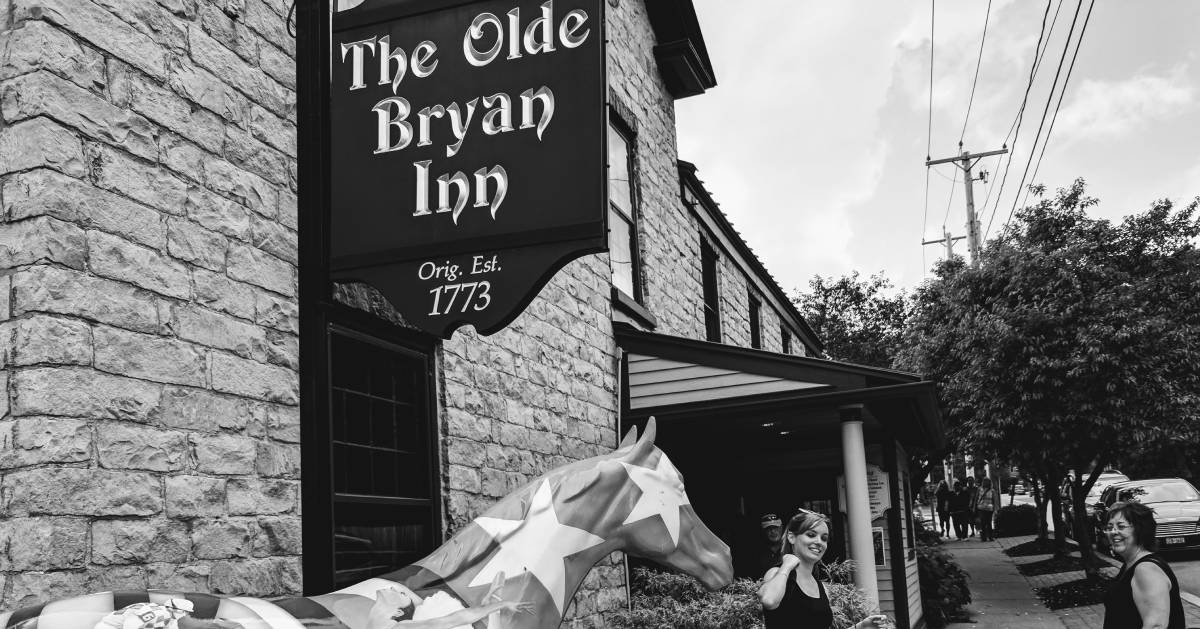 Photo credit: Alan Nudi
Saratoga Springs - Saratoga County
There have been reports of spirit activity in the upstairs bathroom of the Olde Bryan Inn. A waitress reported that a soup bowl flew off the shelf on the second floor and several other employees have reported mysterious activity while closing.
Parks-Bentley Place
South Glens Falls - Saratoga County
A historic site with some unexplainable phenomena, the Parks-Bentley Place has perked many visitors' curiosity about the paranormal. Voices, thumps, pops, and unidentified noises have been reported. Could this be the French and Indian War veteran Daniel Parks Jr.? Or are they the spirits of escaped slaves fleeing the South?