Fall Hiking & Biking in the Glens Falls Region
There are plenty of opportunities to get outside and enjoy the wonders of fall in Glens Falls and the surrounding area. Whether you prefer a brisk walk, meandering uphill toward a vista, or just cruising along a bike path, there's something for everyone this season.
Find Fall Hiking Trails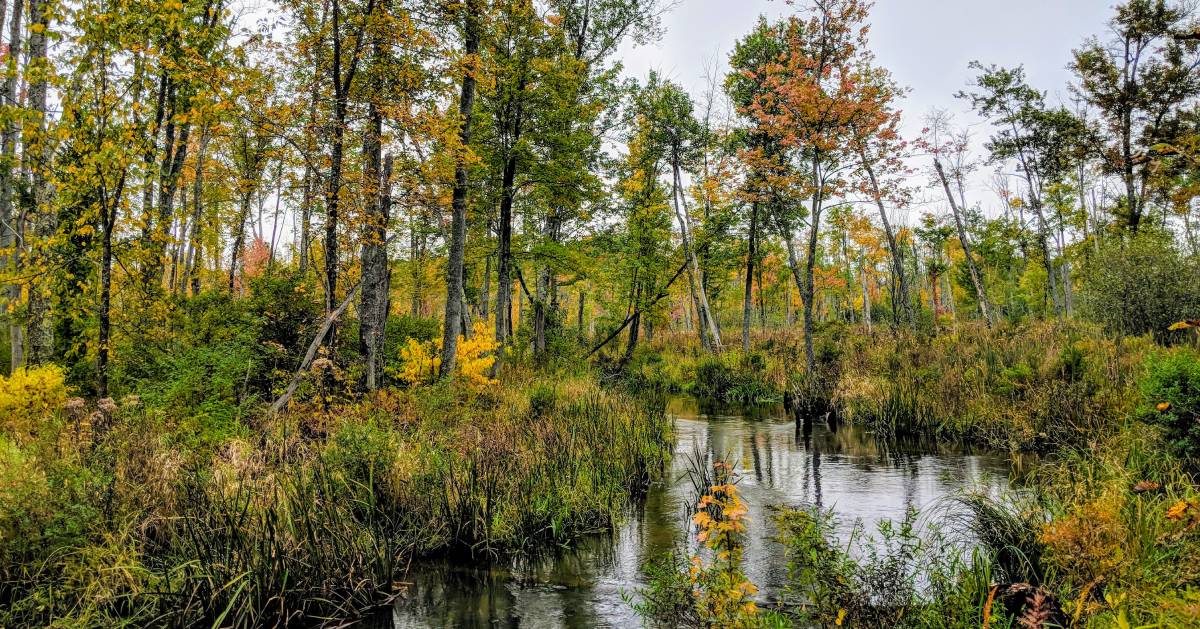 Above: Meadowbrook Nature Preserve
When you want to experience the changing colors of fall at your own pace, take a hike! While the Glens Falls Region features a wide range of parks that are perfect for leaf peeping, there are also some great hikes located in nearby Lake George and the Adirondacks that are recommended.
Local Favorites: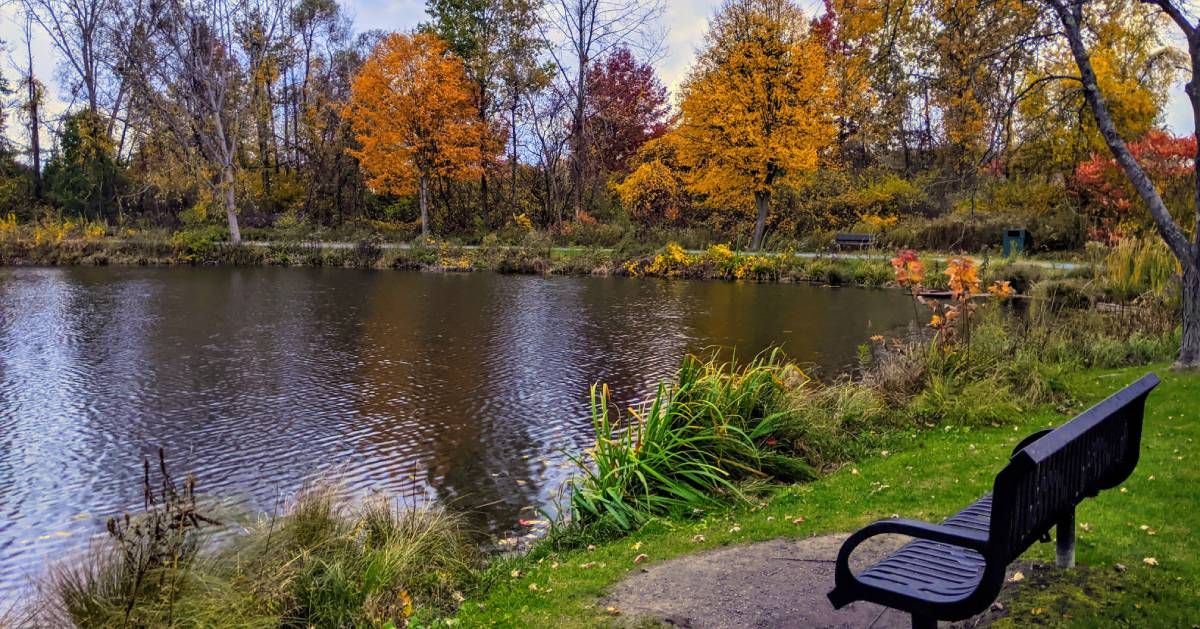 With its accessible playground and the walkable trail around the pond Hovey Pond Park is a fun place to bring the younger kids during fall. You can check out the gorgeous foliage as you walk around and check out interpretive signage and wetlands, and there are benches and Adirondack chairs where you can rest to take in the sights.
Location: 21 Lafayette Street, Queensbury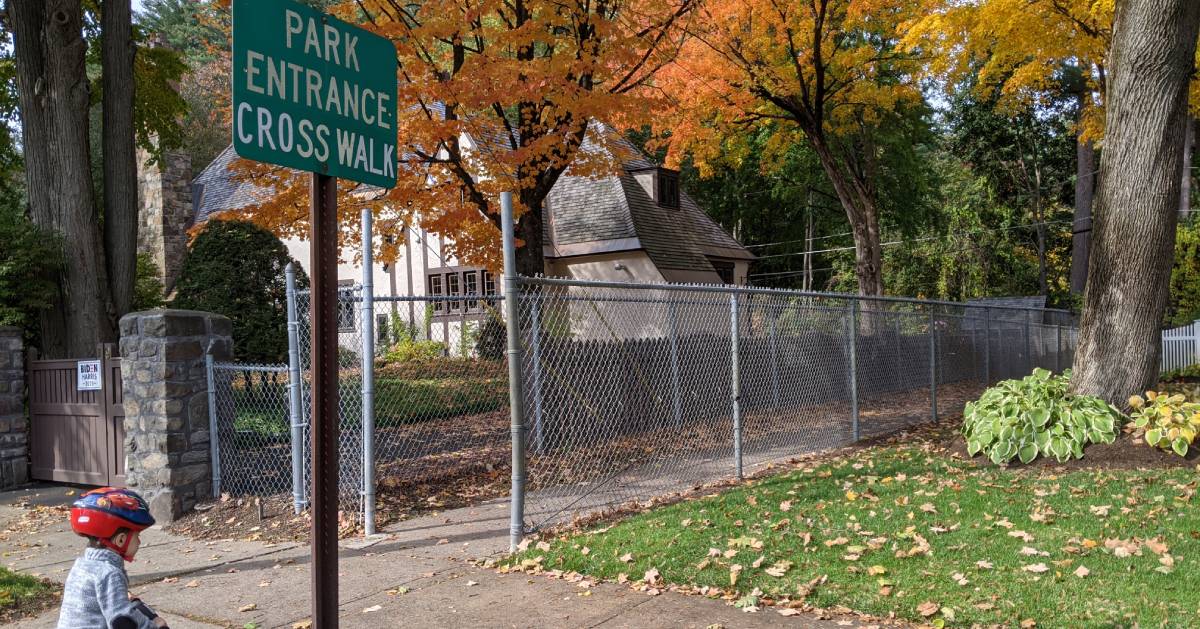 These two sites are located right next to each other and feature beautiful scenery and accessible trails. While Crandall Park is perfect for a fall picnic with the family, Cole's Woods offers visitors a vast trail network through a forested area.
Location: Next to the Glens Falls YMCA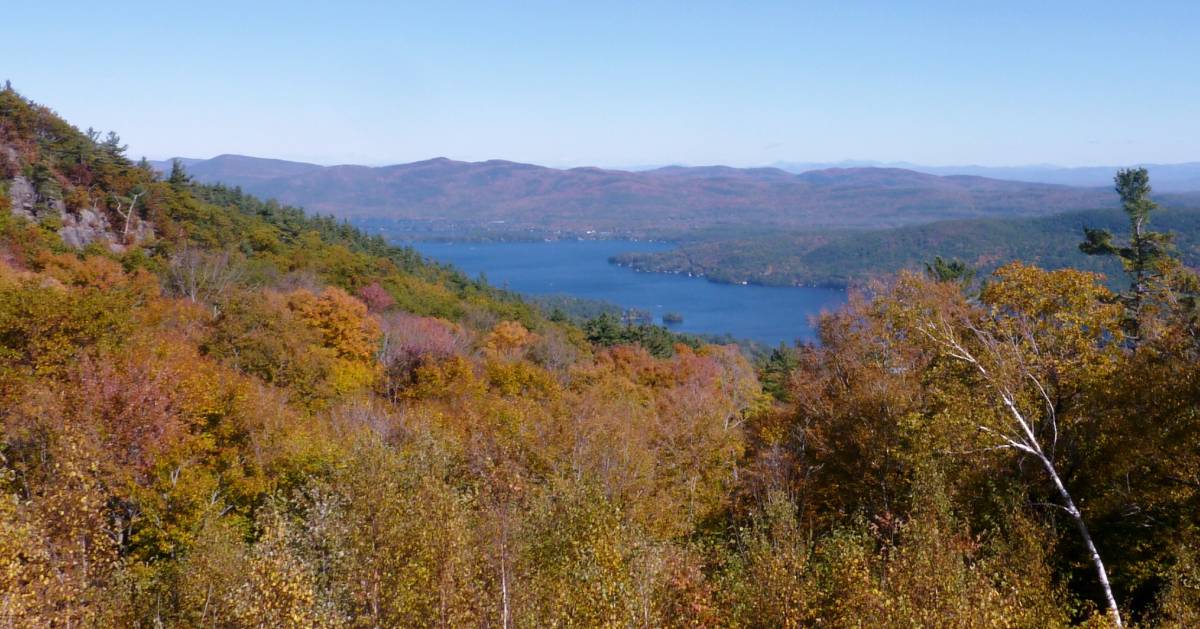 Photo credit justinanewton, licensed by CC BY-ND 2.0
In Lake George, the Prospect Mountain hike is roughly 3 miles round trip and is a fantastic choice to see fall foliage. If hiking is not for you, then you can drive up the Veterans Memorial Highway when it is open (for a fee; this fee is currently waved for the 2021 season until the shuttle is running again).
Location: Start at the trailhead on Smith Street in Lake George Village
Take the whole family for an easy hike through the Pilot Knob Preserve on Lake George. It should take most families only 30 minutes to hike, and the end of the trail features a gazebo that overlooks the lake.
Location: Start at the trailhead on Pilot Knob Road in Fort Ann
Find even more Lake George area hiking trails »
Experience Fall Biking
Enjoy the crisp, fall air as you ride your bike through the Glens Falls region. There are a couple great areas that are made for mountain bikers and are ideal for leaf peeping too.
Local Favorites: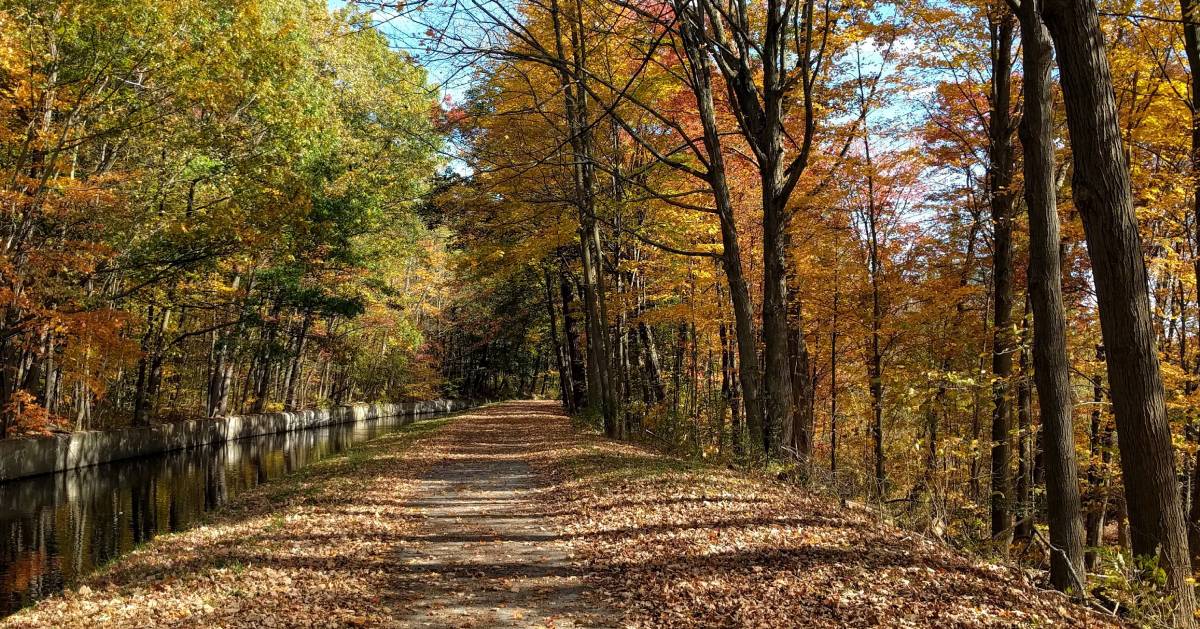 This 9-mile bike path for bikers, walkers, runners, and hikers runs from Queensbury to Fort Edward; pictured above is a section in Hudson Falls. Enjoy historic signage and sights along the way while you're taking in all the bright colors!
Location: Queensbury through Hudson Falls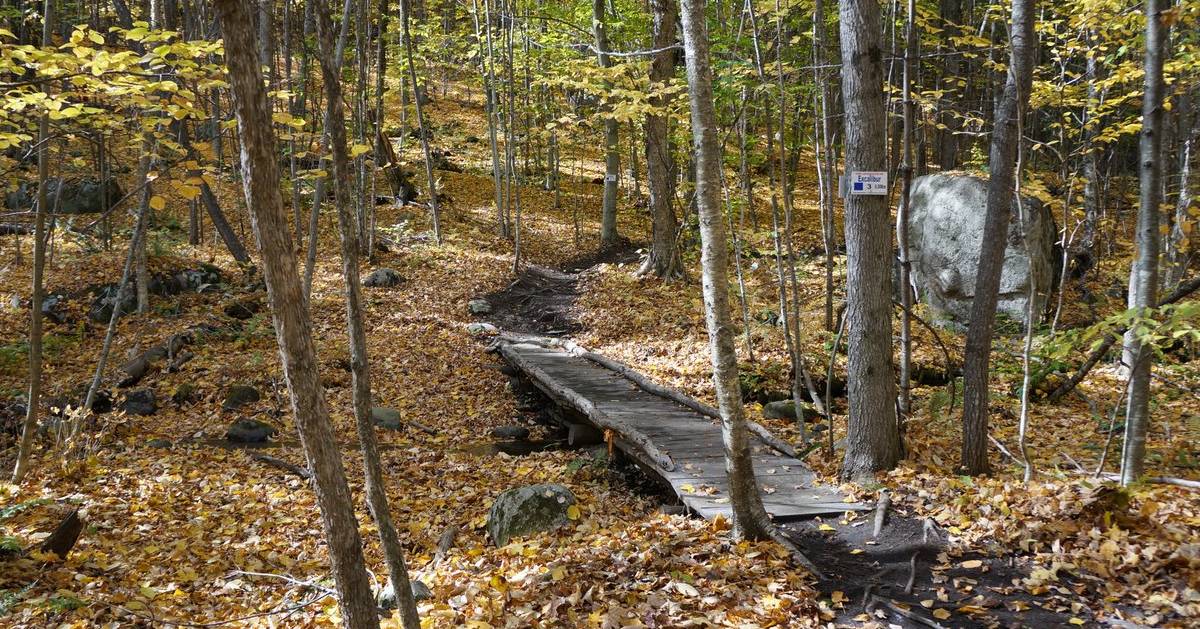 In Queensbury, NY, you'll find the Gurney Lane Recreation Area, which offers visitors over 13 miles of single track and double track mountain bike trails. This is considered one of the best mountain biking parks in the state, so if biking is your jam, head here this autumn!
Location: 118 Gurney Lane, Queensbury
West Mountain
For some of the best fall foliage views in the entire region, take your mountain bike to West Mountain. The 20+ miles of trails open up for mountain biking during the summer and fall. You can even take a scenic chairlift ride to the top!
Location: 59 West Mountain Road, Queensbury