Glens Falls' Three Squares Historic District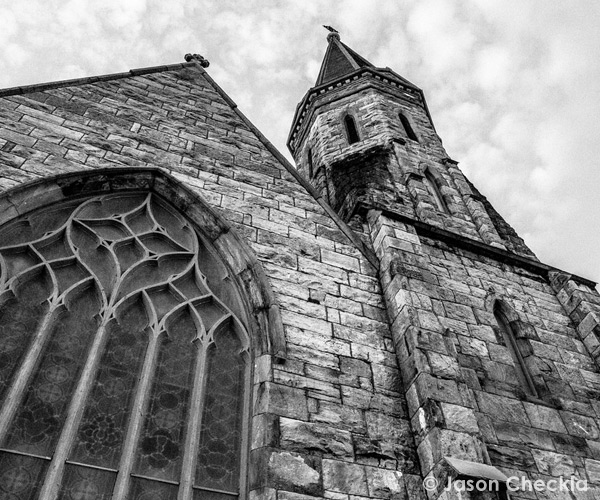 Glens Falls is home to many historic buildings that are located primarily in the heart of the city. When they were initially built, these buildings served as shops, offices, banks, and hotels, which established a thriving commercial center in Glens Falls' downtown.
Although many of the buildings are more than one hundred years old, the functionality and centrality of downtown is as intact as ever, especially in the wake of the city's recent revival.
23 acres of this commercial center, which includes 73 significant buildings, make up an area called the Three Squares Historic District. The District is characterized by a unique architectural style and historical merit that isn't found anywhere else in the city or the region.
Location of the Three Squares Historic District
The Three Squares Historic District is primarily centered around Glen and South Streets, and includes Warren and Ridge Streets, as well. Its boundaries can be generally thought of as Maple Street to the north, Ridge and Glen Streets to the east, the Hudson River bluffs to the south, and South Street to the west. Fountain Square (Centennial Circle), Monument Square (intersection of South, Glen, and Bay), and Union Square (intersection of South and Broad) are three of the District's focal points, with City Park serving as its epicenter.
Building Styles
Most of the buildings downtown were destroyed by the Great Fire of 1864 and subsequent fires in 1884 and 1902, meaning that the architecture in the Three Squares Historic District primarily dates back to the period between 1902 and 1930. Most of the structures are brick and extend between two and five stories high.
LivingPlaces.com describes the predominate architectural styles in the District as "those of the 'American Renaissance' movement of the late nineteenth-early twentieth century, including Italianate, Romanesque, Queen Anne, Beaux-Arts, Neoclassical, and Colonial Revival." Some of the well-known regional and local architects who designed buildings in the District include Gilbert Croff, Marcus Cummings, S. Gifford Slocum, Marcus Reynolds, John W. Summers, Albert Fuller, and Ephraim B. Potter.
Significant Buildings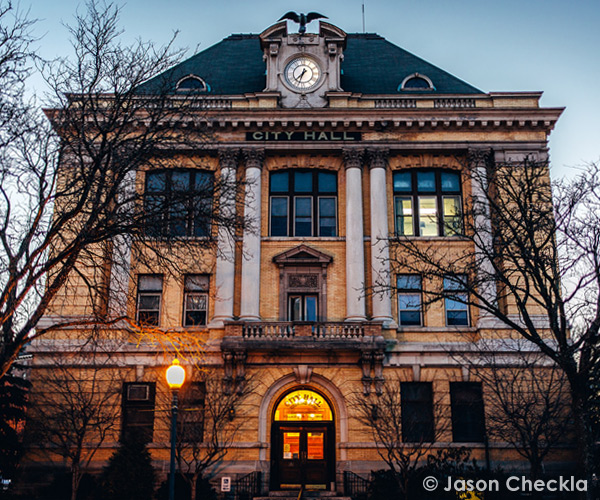 The following are some of the primary buildings that make up the Three Squares Historic District:
Calvin Robbins Blacksmith Shop
Colvin Building
First Presbyterian Church
Glens Falls Trust Company Building
Leggett Building
Peddie Building
Rogers Building
Saunders Building
National Register of Historic Places
In August 1984, the National Register of Historic Places recieved a nomination form for the Glens Falls City Multiple Resource Area, of which the Three Squares Historic District was listed as "the largest component." The nomination said, "Spanning the century from c.1830 to 1930, the commercial structures exhibit a uniformly high level of integrity and craftsmanship and are complementary in scale, massing and materials."
In September 1984, the nomination form was approved, and the Three Squares Historic District and its 70+ significant buildings were all added to the National Register of Historic Places.
Learn about historic buildings in Glens Falls »
Sources:
Photos: Jason Checkla
http://www.livingplaces.com/NY/Warren_County/Glens_Falls_City/Three_Squares_Historic_District.html
http://focus.nps.gov/pdfhost/docs/NRHP/Text/64000551.pdf