Canoeing In The Glens Falls Region
The Glens Falls Region is a great destination for canoeing because of its easy access to lakes, rivers, and other beautiful waterways. Not only are there some local paddling spots, but you'll find even more opportunities in nearby Lake George and the Adirondacks.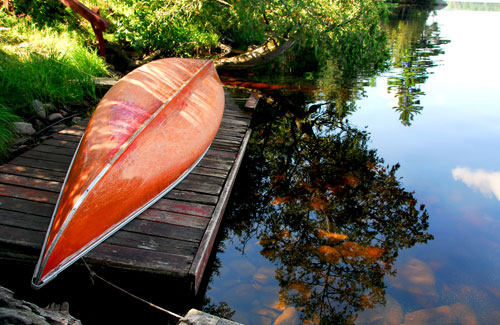 Spots To Canoe Near Glens Falls, NY: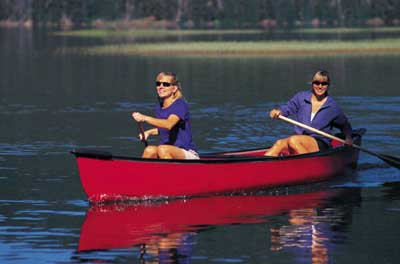 Glen Lake (Town of Queensbury) - There is a free public launch site for easy canoe and kayak access open seasonally from dawn to dusk. The dock is located on Glen Lake Road, and it is close to picnic tables and a small parking area.
Feeder Canal (Glens Falls Region) - Located between Queensbury and Hudson Falls, the historic Feeder Canal route offers some scenic sights of the surrounding area. Canoes and kayaks can be launched from the Feeder Dam in Queensbury and the Martindale Boat Basin in Hudson Falls.
Northwest Bay (Lake George) - This section of Lake George is perfect for a day on the water in your canoe or kayak! Located close to Bolton Landing, the dock at Northwest Bay is open for cars with top boats.
Take A Trip To The Adirondacks: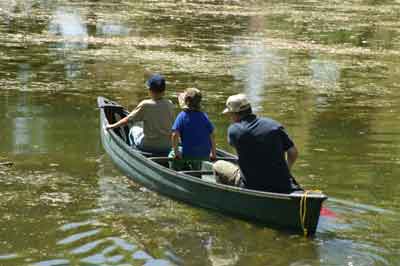 If you're looking to escape into the wilderness, go for a paddling trip in the Adirondacks! The Adirondack Park is right next door to the Glens Falls Region, and is home to a seemingly endless number of lakes, ponds, and rivers just waiting to be explored. Here are some popular canoeing spots you can discover in the Adirondacks:
With its incredibly clear waters and beautiful scenery, Blue Mountain Lake is situated almost at the heart of the Adirondack Park.
In the northwest corner of the Adirondack Park, the Bog River flows into Hitchens Pond for a long and relaxing paddle.
The midwest region of the park features both Lake Lila and Otter Lake. Lake Lia is the larger of the two and over a mile wide in all directions. Otter Lake is much smaller and the ideal spot for a leisurely paddle.
The Fulton Chain of Lakes in Old Forge is the perfect canoeing destination if you're in the western Adirondacks.
For paddlers in the eastern Adirondacks, nothing can compare to the Schroon River, a narrow bed that flows from Schroon Lake all the way down to Warrensburg.
Looking for some more canoeing spots? Check out these places in the Adirondacks »