Go Paddling in the Glens Falls Region & Lower Adirondacks
Come springtime, you might want to dust off the old kayak or canoe that's stored in the garage and get ready to head out on the water! The Glens Falls area offers access to several lakes, rivers, and other waterways, and you can find even more paddling opportunities in nearby Lake George and the Adirondacks.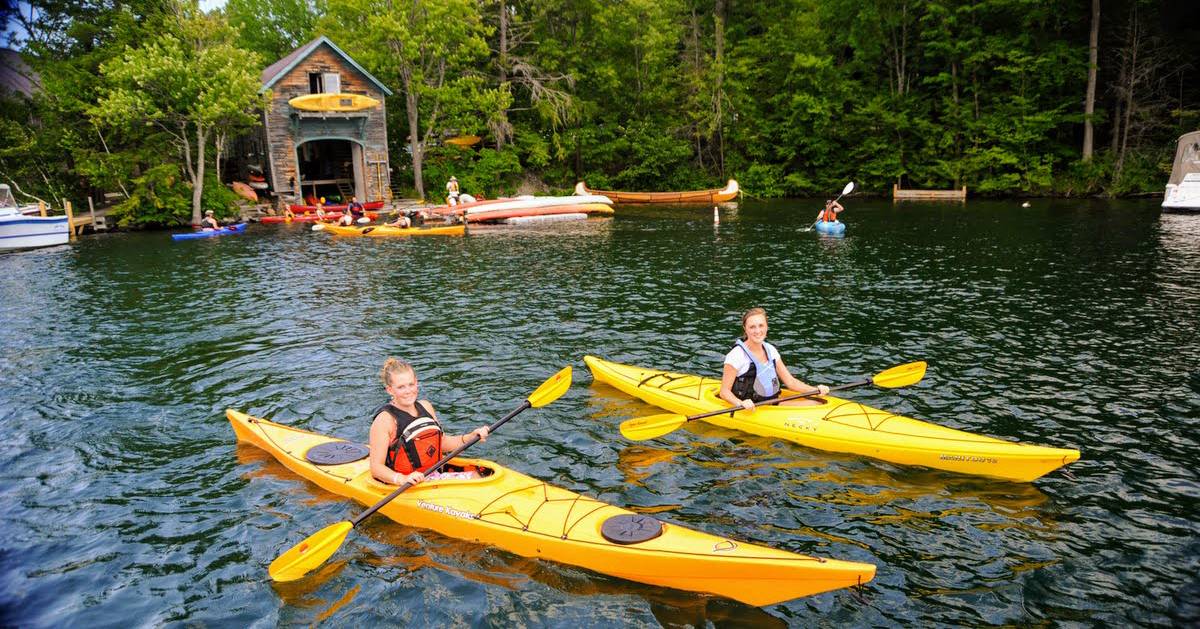 Paddling Spots In & Near Glens Falls
Check out the following spots to paddle in the Glens Falls region:
Feeder Canal (Glens Falls, Hudson Falls & Fort Edward)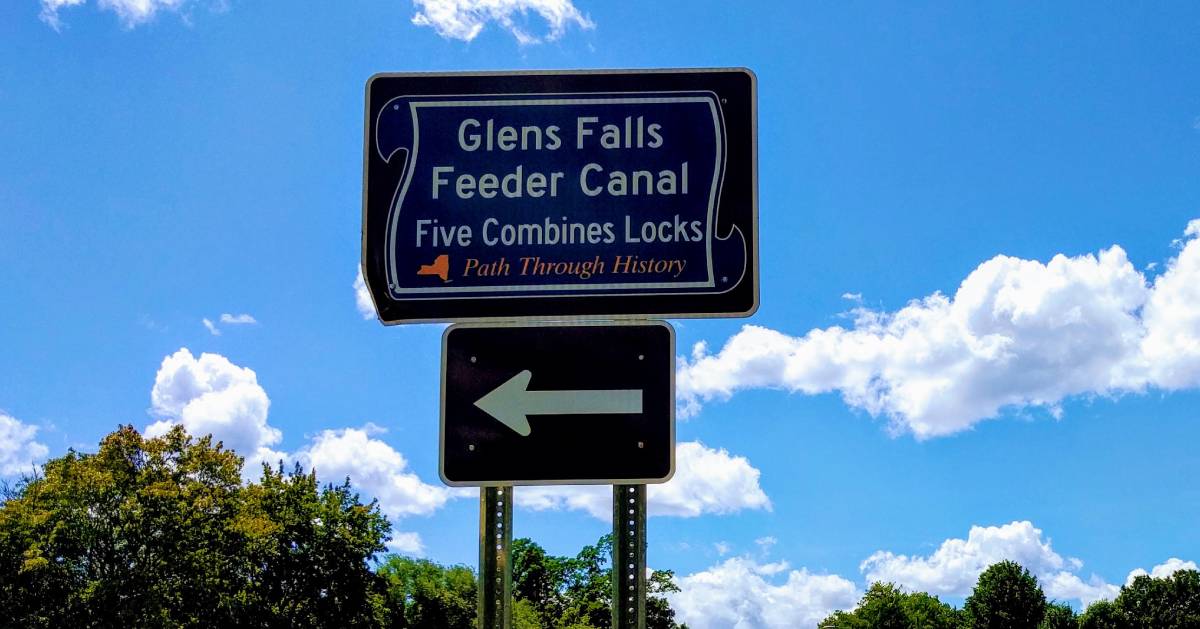 You may have walked or biked along the corresponding nine-mile trail, but did you know you can actually go paddling right in the Feeder Canal? Canoes and kayaks can be launched from the Feeder Dam in Queensbury and the Martindale Boat Basin in Hudson Falls.
Glen Lake (Queensbury)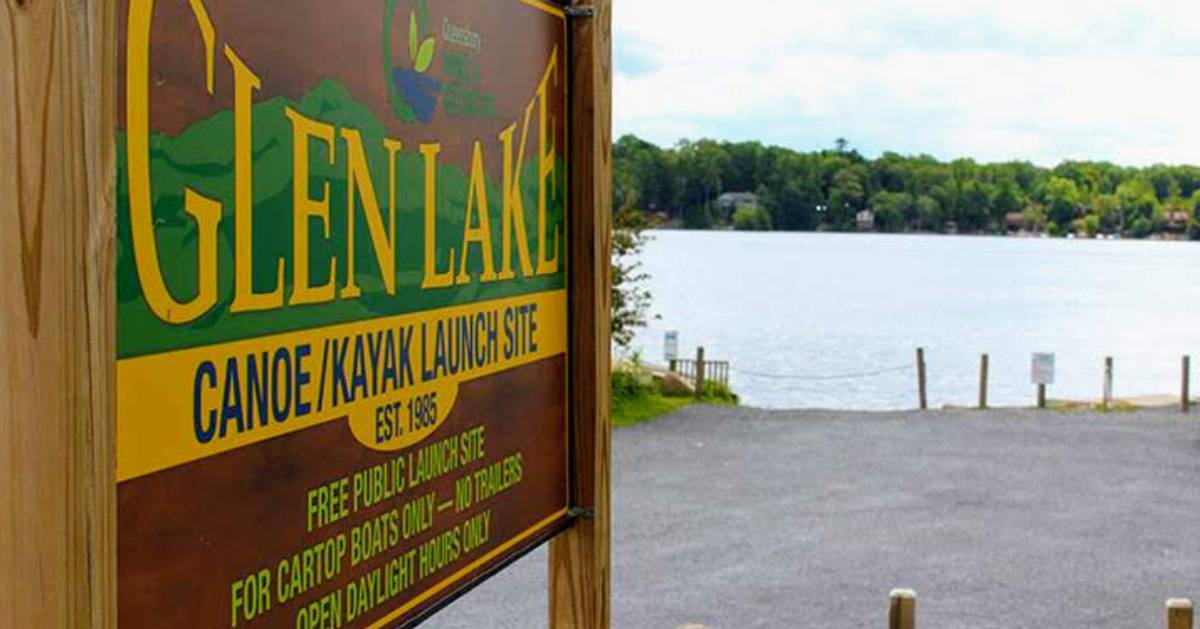 There is a free public launch site for easy canoe and kayak access open seasonally from dawn to dusk at Glen Lake. The dock is located on Glen Lake Road, and it is close to picnic tables and a small parking area.
Veteran's Park (Bolton Landing)
Veteran's Park at 5050 Lake Shore Drive in Bolton Landing is car top launch only and costs $5 to park.
Northwest Bay (Bolton Landing)
Northwest Bay, just north of Bolton Landing on Route 9N, has a public launch site that is for car tops only. Parking is free, but you will have to walk a bit to the launch site. The site is located close to the Fresh Water Institute - Bolton.
Battenkill River
The Battenkill River is a tributary of the Hudson River that starts in Vermont and flows into New York near Greenwich, just about a half an hour southeast of Glens Falls. The Battenkill offers top notch paddling opportunities in addition to fishing. If you don't own a kayak or canoe this could be a great choice, as there are places you can rent from.
Take a Trip to the Adirondacks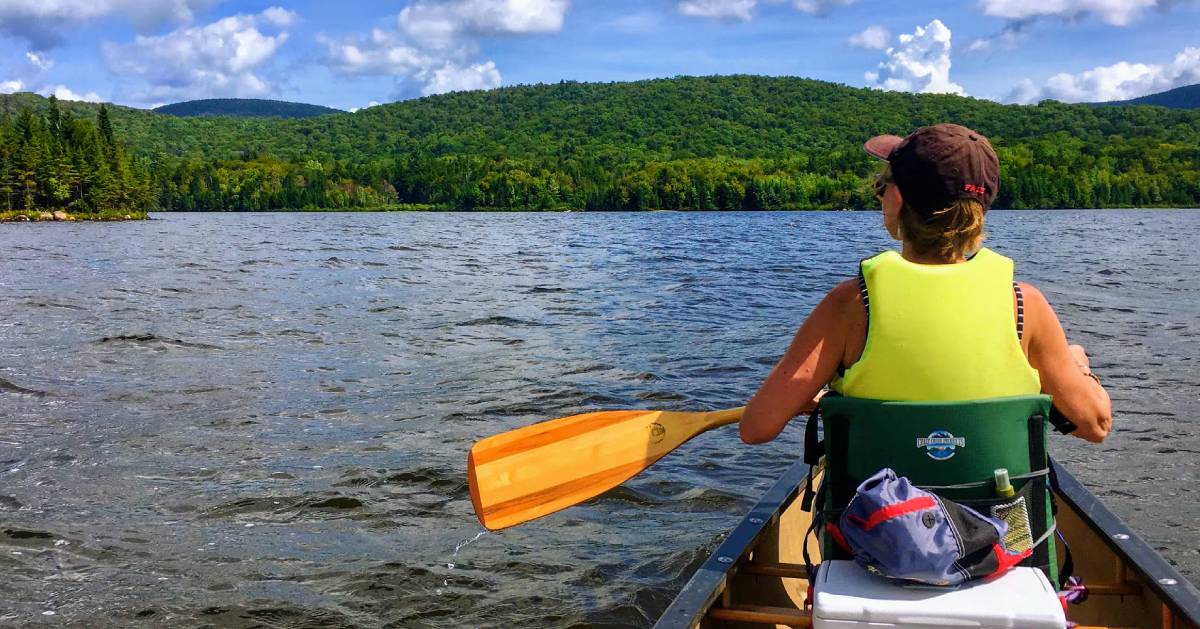 Photo credit: SaratogaPhotographer.com
If you're looking to escape into the wilderness, go for a paddling trip in the Adirondacks! The Adirondack region is home to a seemingly endless number of lakes, ponds, and rivers just waiting to be explored. Here are some popular canoeing spots you can discover in the Adirondacks:
Blue Mountain Lake
Blue Mountain Lake is known for its incredibly clear waters and beautiful scenery. This top paddling spot is located almost at the heart of the Adirondack Park in the town of Indian Lake.
Bog River
The Bog River flows into Hitchens Pond for a long and relaxing paddle in the northwest corner of the Adirondack Park.
Lake Lila
You can find Lake Lila in the northwest region of the park. The lake is located in the Whitney Wilderness area, and a dirt access road must be taken from County Route 10 to reach the parking area.
Fulton Chain of Lakes
The Fulton Chain of Lakes can be found in Old Forge. This is the perfect canoeing destination if you happen to be exploring the western Adirondacks.
Schroon River
For paddlers in the eastern Adirondacks, nothing can compare to the Schroon River, a narrow bed that flows from Schroon Lake all the way down to Warrensburg.
Take Rowing Lessons & Find Boats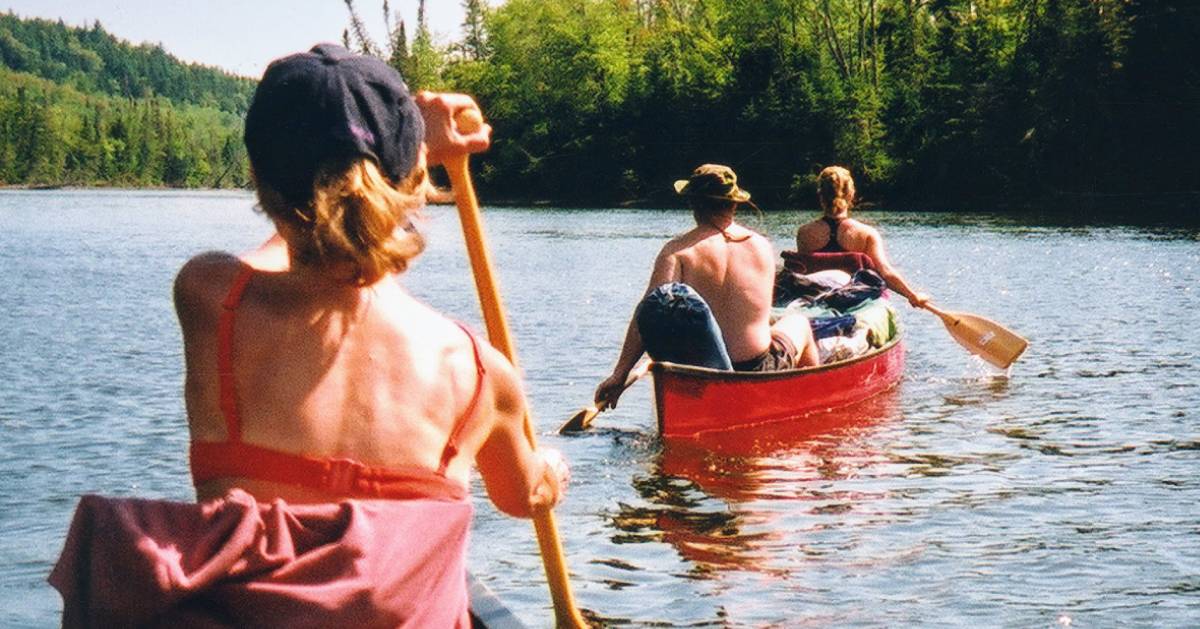 Photo credit: SaratogaPhotographer.com
Did you know? Adirondack Rowing is based in Queensbury and they have a huge selection of rowing shells and traditional rowing boat hulls as well as a rowing school. They operate by appointment only, so check them out and get in touch!