Go Paddling in the Glens Falls Region & Lower Adirondacks
Love paddling? The Glens Falls and Lake George area is rife with canals, rivers, and lakes that make for prime paddling spots. And, if you're willing to take a one- or two-hour day trip north you'll find even more paddling opportunities in the Southern Adirondacks. Below we've highlighted where to paddle in the region along with where to rent what you need or get lessons.
Jump to: Glens Falls Area Paddling Spots | Adirondack Paddling Spots | Rentals & Lessons | Rowing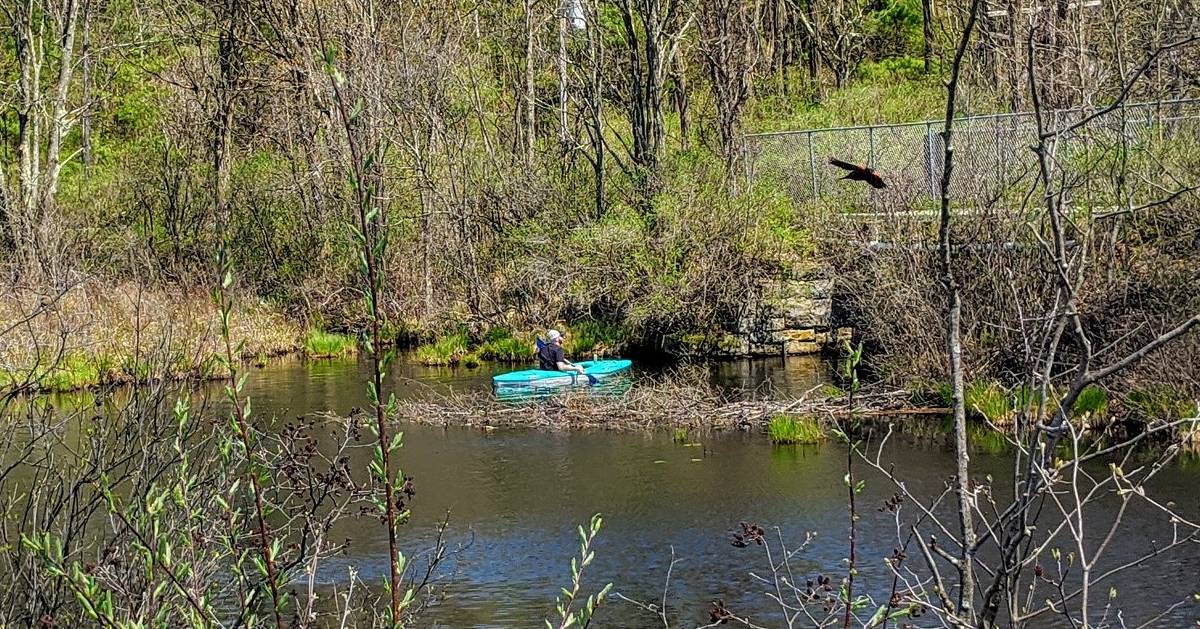 Paddler on Glen Lake
Discover the Best Paddling Spots In & Near Glens Falls
Feeder Canal (Glens Falls, Hudson Falls & Fort Edward)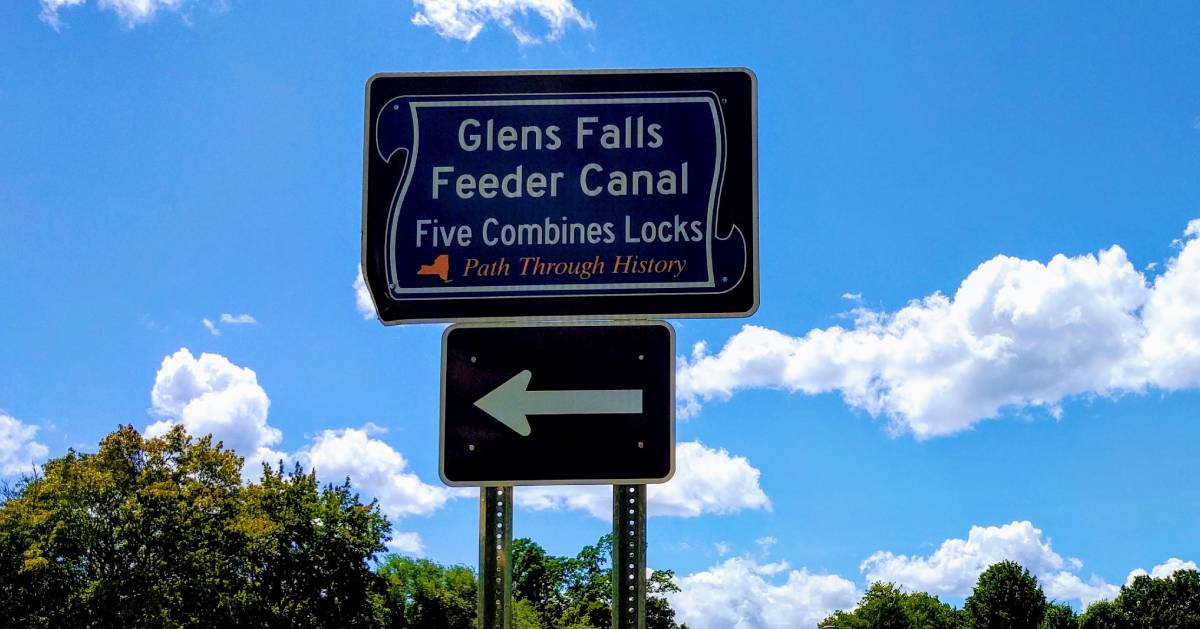 You may have walked or biked along the corresponding Feeder Canal Trail, but did you know you can paddle in the canal? Canoeing and kayaking is permitted along the five-mile stretch between the Feeder Dam in Queensbury and the Martindale Boat Basin in Hudson Falls. You can launch your kayak or canoe from either of those spots, or at the dock at Shermantown Road in Glens Falls. The water is shallow, about four feet deep.
The nonprofit Feeder Canal Alliance maintains, protects, and promotes the Feeder Canal. You can find more information about the canal, launch sites, and upcoming events at their website.
Glen Lake (Queensbury)
There is a free public launch site for easy canoe and kayak access open seasonally from dawn to dusk at Glen Lake. The dock is located on Glen Lake Road, and it is close to picnic tables and a small parking area.
Veteran's Memorial Park & Beach (Bolton Landing)
Veteran's Memorial Park & Beach in Bolton Landing is car top launch only and costs $5 to park. You can launch from the metal docks on the north side of the park. The park also has a shallow swimming area, a sandy beach, picnic tables, grills, a playground, and a pavilion.
Northwest Bay Brook (Bolton Landing)
Northwest Bay Brook is another Bolton Landing spot where you can launch a kayak or canoe. It's a top-launch site and parking is free, but you will have to walk a bit to the launch site. It's located close to the Fresh Water Institute. If you're a paddler who loves birding, this is known as a birdwatching sight for American bittern and various waterfowl.
Batten Kill
The Batten Kill is a tributary of the Hudson River that starts in Manchester, Vermont and flows into New York near Greenwich, just about a half an hour southeast of Glens Falls. There are several access points along the river, which are detailed at the link below:
Get great info on Washington County paddling spots »
Take a Trip to the Adirondacks for More Paddling Adventures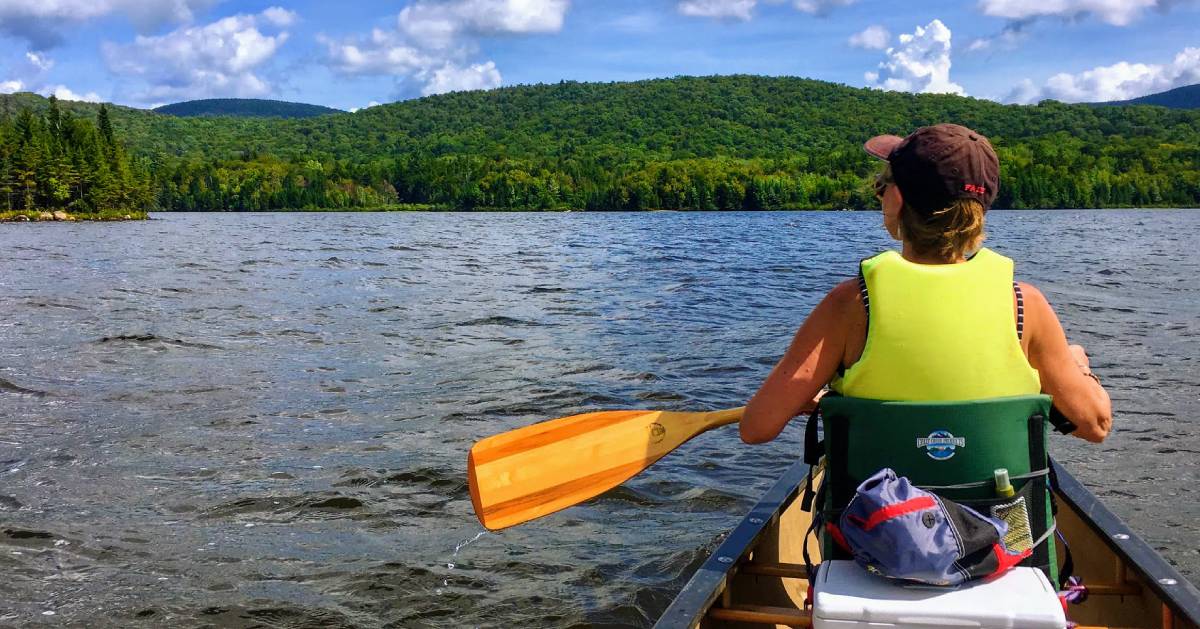 Photo credit: SaratogaPhotographer.com
Schroon River
The Schroon River runs 65 miles from Underwood to the Hudson River in Warrensburg, with about 20 miles of the waterbody in Warren County. The river has several access points: Starbuckville Dam on County Route 53, South Horicon Bridge on Country Route 30, Middletown Bridge on East Schroon River Road, County Home Bridge on East Schroon River Road, and River Street in Warrensburg. They're all roughly the same distance from Glens Falls, about 25 to 35 minutes.
Blue Mountain Lake
Blue Mountain Lake, located just outside the Village of Blue Mountain Lake about an hour and 15 minutes from Glens Falls, is known for its crystal-clear waters. There are two private boat launches along Route 28 which may charge a fee, or you can rent kayaks from Blue Mountain Lake Boat Livery.
Bog River
The Bog River, also known as the Bog River Flow, is an 18-mile river that flows into Hitchens Pond. There is a launch site off Route 421 south of the Village of Tupper Lake, a little under two hours from Glens Falls. No motorboats are allowed on this river, making it perfect for paddlers.
Fulton Chain of Lakes
The Fulton Chain of Lakes can be found in Old Forge, about two hours from Glens Falls. This paddling destination offers the quintessential Adirondack experience with Adirondack great camps and cottages lining the water. It's also close to Adirondack attractions like the Enchanted Forest Water Safari and McCauley Mountain Ski Center.
Lake Lila
Lake Lila in the northwestern region of Adirondack Park gives paddlers that feeling of getting away from it all. It's located in the remote Whitney Wilderness area, and can only be accessed by a dirt road from County Route 10. This motor-less lake is a popular place for paddlers and campers. Lake Lila is a little under two-and-a-half hours from Glens Falls.
Rentals & Lessons in the Glens Falls Area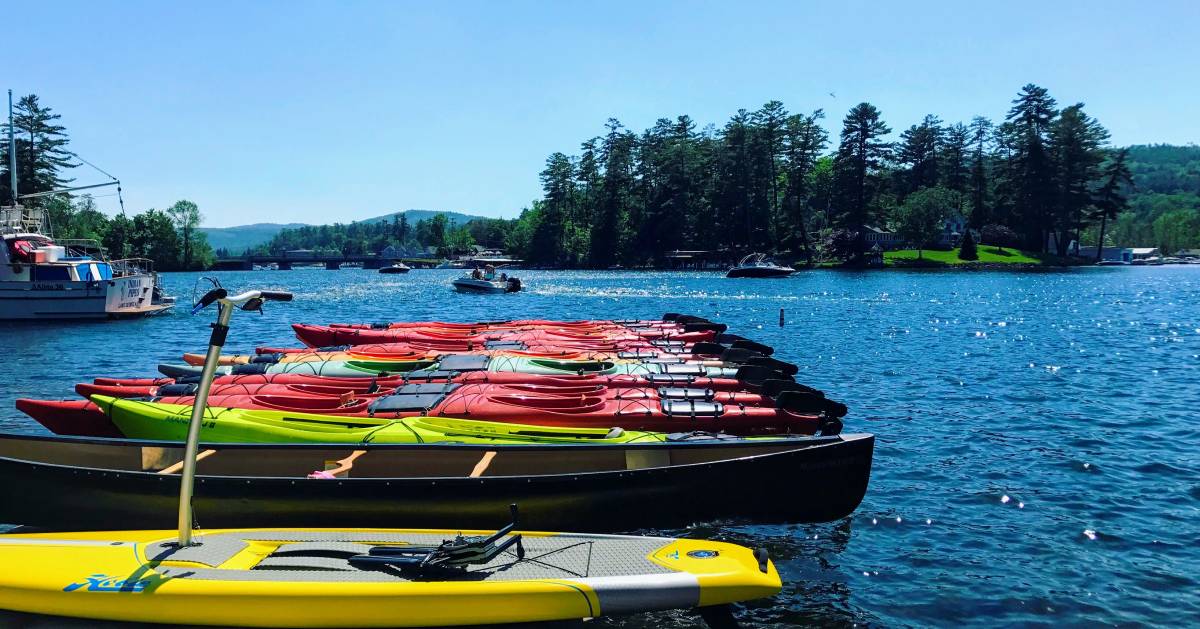 Photo: Lake George Kayak Company
Here's where to go for paddling rentals and/or lessons:
Kayak Lake George in the Village offers single, double, standup paddleboard, and paddleboat rentals.
Lake George Kayak Company allows you to rent or buy kayaks, canoes, or standup paddleboards and they're located in Bolton Landing.
F.R. Smith & Sons Marina, also in Bolton Landing, offers canoe and kayak rentals in addition to larger watercraft.
Go Beyond Kayaks & Canoes - Check Out Rowboats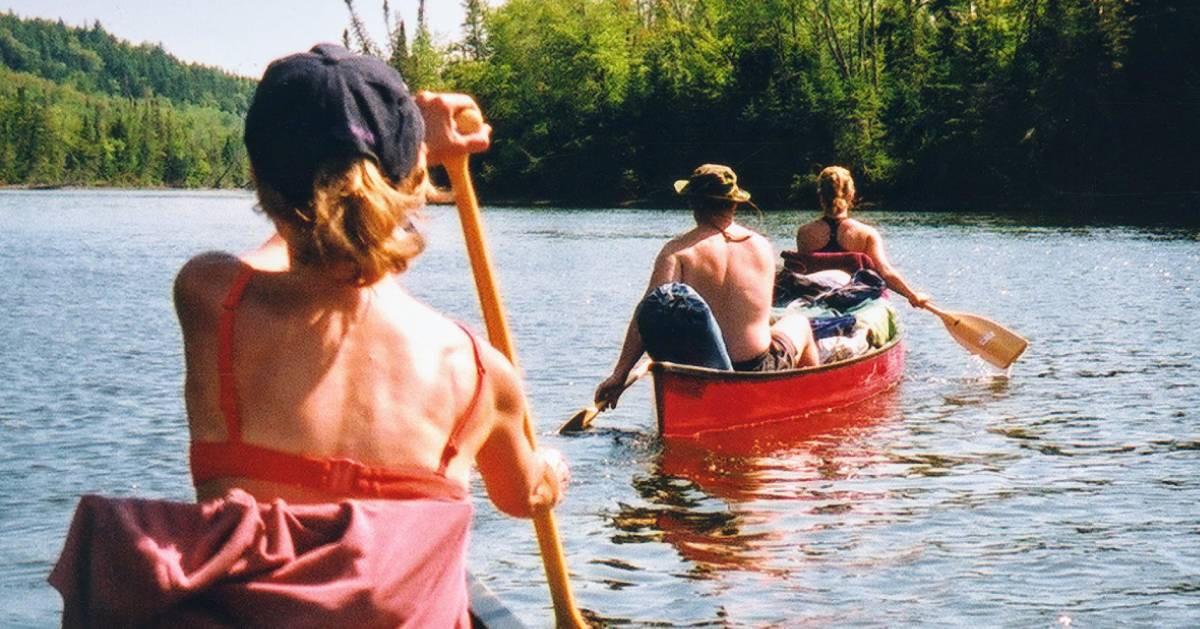 Photo credit: SaratogaPhotographer.com
Did you know? Adirondack Rowing is based in Queensbury and they have a huge selection of rowing shells and traditional rowing boat hulls as well as a rowing school. They operate by appointment only, so check them out and get in touch!