Where to Play Pickleball in the Glens Falls Area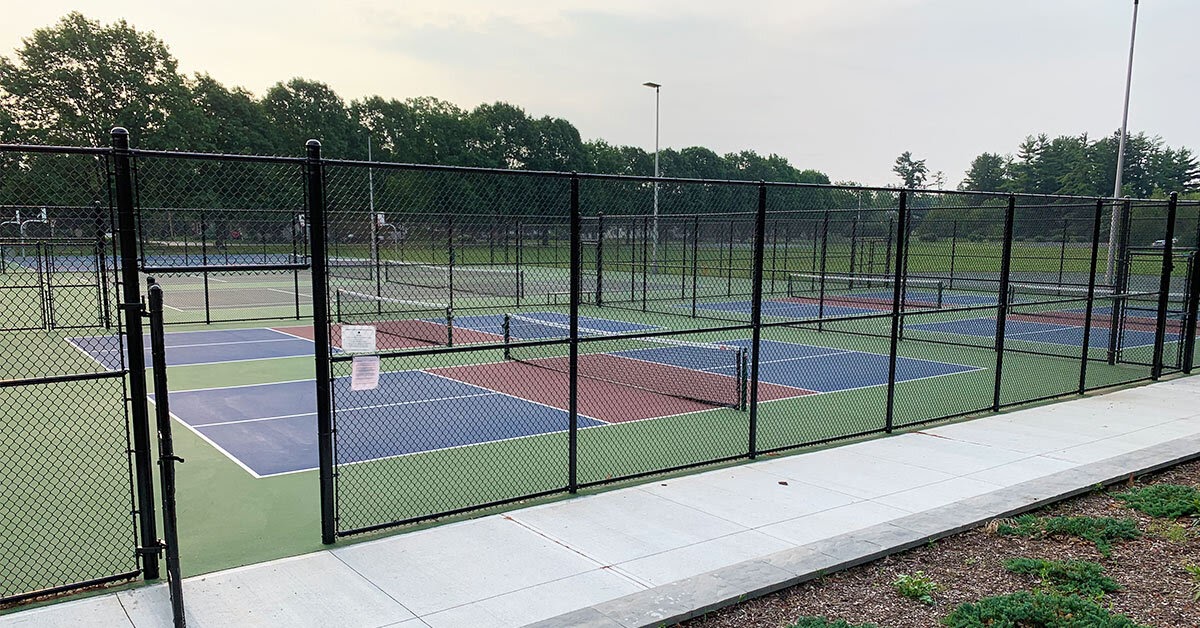 What Is Pickleball?
Pickleball is one of the fastest-growing sports in the country!
It's a racquet sport that takes a combined spin on tennis, badminton, and ping pong. Two to four players use paddles to hit a perforated ball over a net, passing back and forth. Numerous parks and clubs around the Glens Falls area are now offering pickleball.
Note: Some places may require you to be a member to access their facilities, while others are open to the public. Call ahead or check their website for any questions regarding the availability of their courts.
Come Play Pickleball!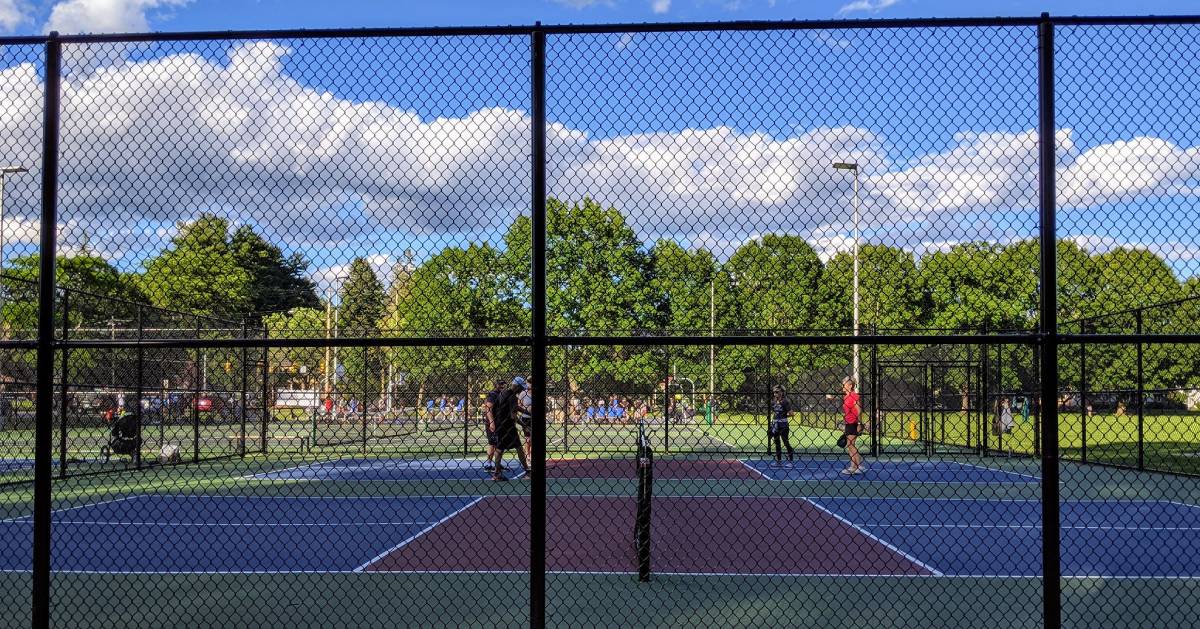 Crandall Park
Crandall Park has four new pickleball courts available for anyone to play! These are located directly next to the basketball courts on the northern end of the park.
576 Glen Street, Glens Falls, NY 12801
Contact: 518-615-0446
Glens Falls YMCA
The Glens Falls YMCA has 2 indoor pickleball courts which are available by team reservation. Open gym slots may also be used to reserve the pickleball courts, as well as racquetball and basketball courts.
600 Glen Street, Glens Falls, NY 12801
Contact: 518-793-3878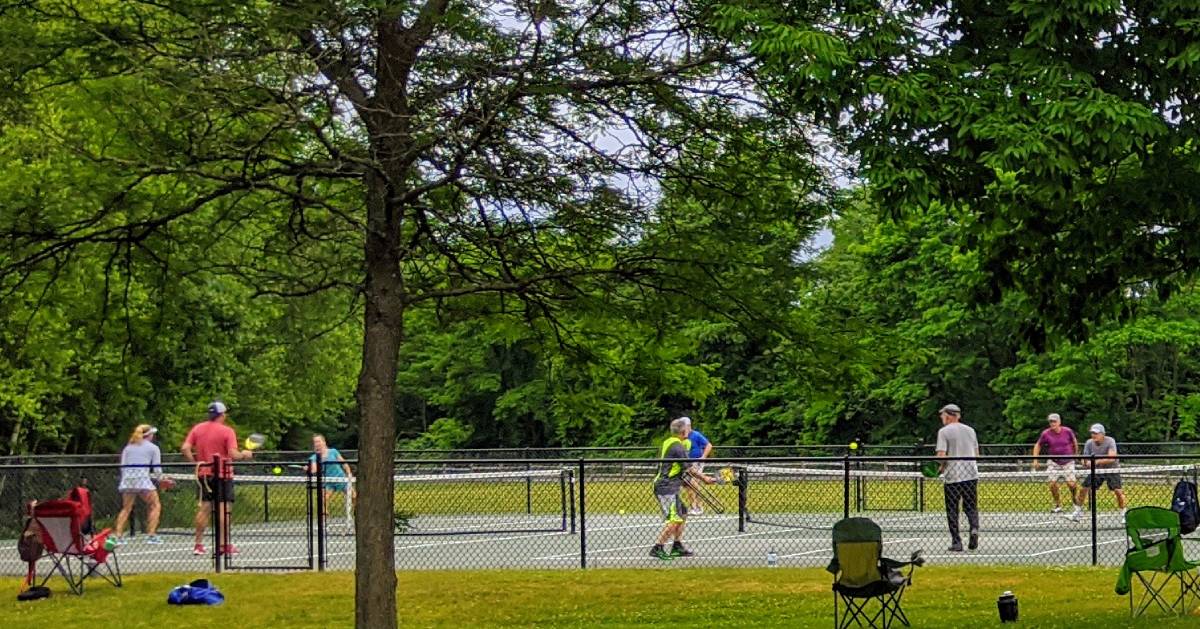 Hudson River Park
Alongside the playground and near the boat launch, Hudson River Park has 2 outdoor pickleball courts. They also have open space for picnics, with a shelter for rain-or-shine fun!
450 Big Boom Road, Queensbury, NY 12804
Queensbury Parks & Recreation: 518-761-8216
Contact: Adirondack Pickleball Club: adkpickleballclub@gmail.com
Glens Falls Country Club
The Club has 3 pickleball courts available for members to play in April through October. They also offer clinics, tournaments, and private pickleball lessons.
211 Round Pond Road, Queensbury, NY, 12804
Contact: 518-792-1186
Ridge/Jenkinsville Park
Ridge/Jenkinsville Park has 8 outdoor pickleball courts, available to the public. On Monday nights from 5-7, Pickup Pickleball takes place, no registration required. The ADK Pickleball Club is also offering Intro to Pickleball and Pickleball 201 classes at this location for those who'd like to learn.
133 Jenkinsville Road, Queensbury, NY 12804
ADK Pickleball Class Signups: recreation.queensbury.net
Contact: Queensbury Parks & Recreation, 518.761.8216
Adirondack Pickleball Club: adkpickleballclub@gmail.com
Lake George Club
The Lake George Club has member-only access to their pickleball courts, tennis courts, and beach area. This access is not included in reciprocal membership.
4000 Lake Shore Drive, Diamond Point, NY 12824
Contact: 518-668-5734
Looking for a Fun Place to Stay?
These two camping sites offer pickleball and so much more, from swimming, to outdoor movie theaters and other sports games.
Lake George Camping Village
This spot is just 3 minutes away from Lake George Village, and has numerous courts for campers and their visitors to access. Lake George Camping Village's pickleball courts are located outside, near the children's playground. They also offer basketball, sand volleyball, badminton and shuffleboard.
43 Finkle Road, Lake George, NY 12845
Contact: 518-668-5226
Lake George RV Park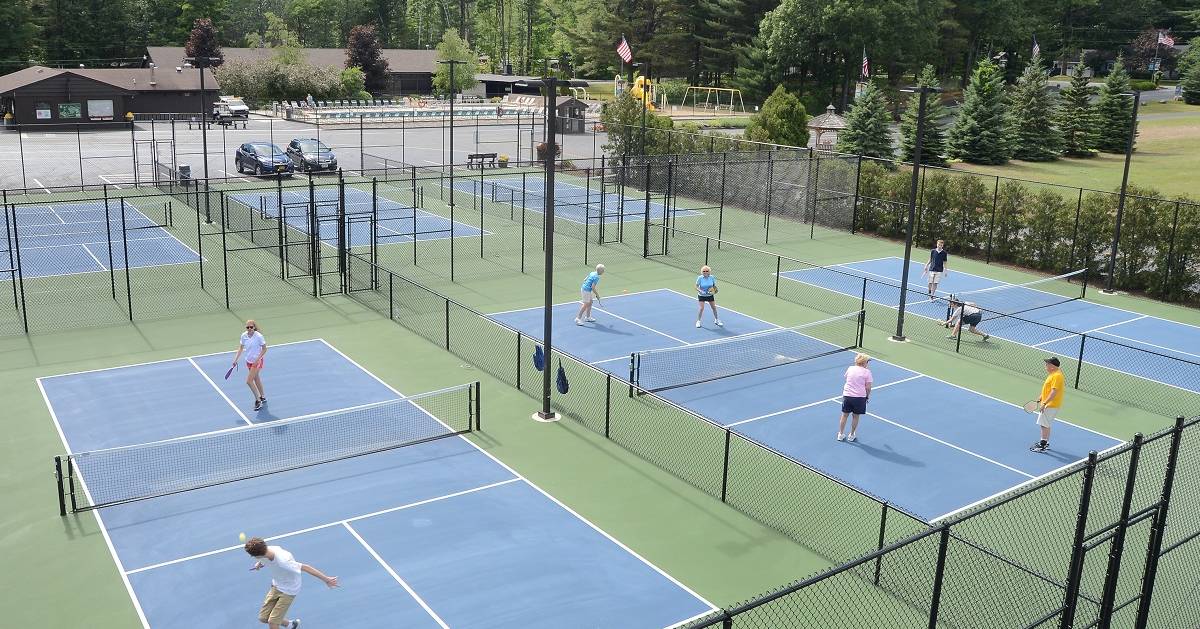 This park has 6 state of the art pickleball courts, with lighting for night games. The Lake George RV Park was nationally recognized in "Pickleball Magazine" in 2018 for their professional courts. Access to these courts, along with pool and wifi access, is included in your stay at the park.
74 State Route 149, Lake George, NY 12845
Contact: 518-792-3775
Whether you're new to pickleball, looking to find opponents, or to sharpen up your game, check out some of these locations to join in the fun!