Holiday Meal Planning Tips & Recipes
Some of the best parts of the holiday season are spending time with the family, and, of course, the food. Whether you are cooking for a small group of close friends and family or hosting an extravagant holiday party, your goal is to provide a delicious meal for everyone. Here are a few tips and popular recipe ideas that will make cooking for your event a sure hit!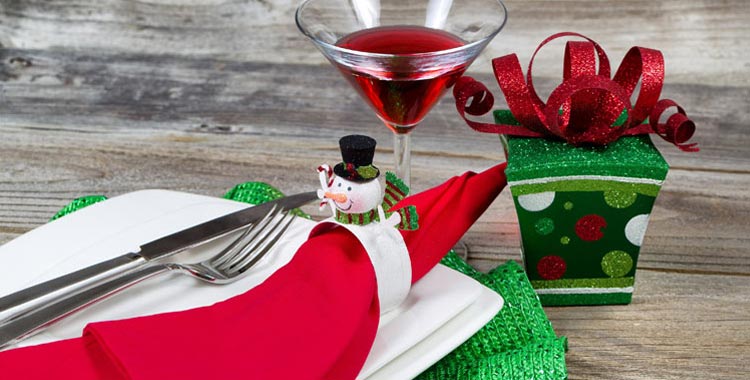 Tips For Planning A Menu
When it comes to planning a menu, there are so many choices to make. Here are a few tips that will ease your three-course confusion.
Keep It Simple
In terms of recipes, keeping it simple is key. Do not try something that is out of your comfort zone. Never attempt a brand new recipe on the night of your event. Stick with a meal that you have made before and are familiar with. If you want to introduce something new, try it first a few nights or weeks in advance. Don't be too worried about trying to please everyone or repeating a meal from the year before. This is how family traditions are made!
Prepare Items Beforehand
Another thing to think about before adding an item to your menu is preparation time. Items that can be made in advance and then simply put in the oven to cook are a life saver on the day of your party amidst all the stress. This also keeps your kitchen looking neat for those guests who might arrive earlier than expected. Some examples include casseroles, pies, baked pasta dishes, cookies, etc.
Ask For Help
Depending on the scale of party you're throwing, it may be impossible to pull it all off on your own. Asking others attending the party to bring or make something for the party is always an option (make it a potluck). Most guests would be more than happy to bring a dish, especially if they have a famous recipe. Others might jump at the chance to come early and help with last-minute details. People are often honored to have a hand in the party, so don't be afraid to ask!
Holiday Recipes
Below are a few holiday foods that adhere to the tips above and taste great! Each item is sure to be a guest-pleaser, so decide which ones you would like to incorporate into your holiday menu this year.
Don't want to cook a holiday meal this year? Check out all the restaurant options in the Glens Falls Region!