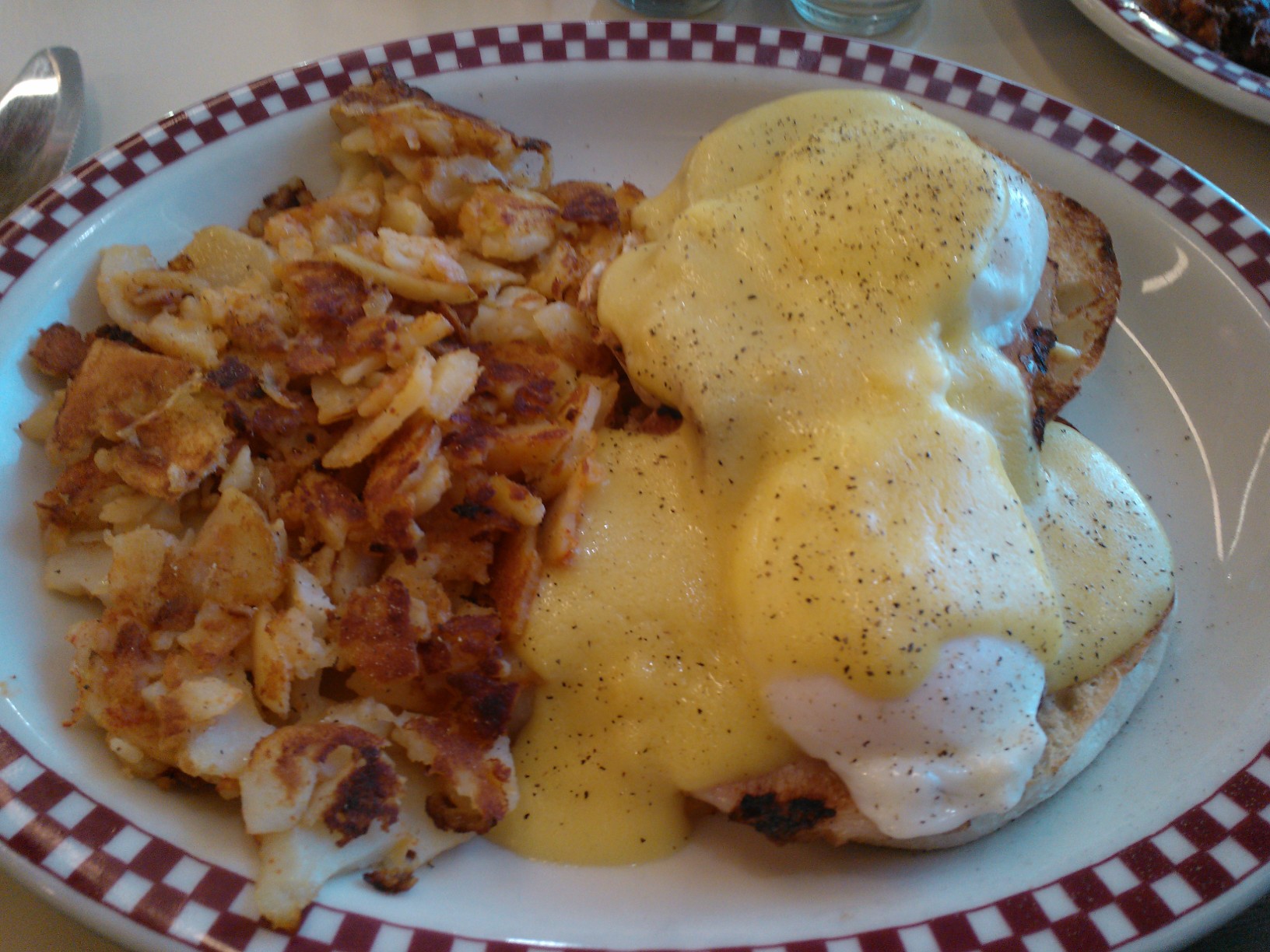 Hey foodie friends! I've been meaning to write this review for a while now. I have paid a few visits to Ambrosia Diner in Queensbury since they opened.
To anyone who works at Ambrosia Diner, I hope this explains the crazy lady you saw snapping photos of everyone's food.
Some friends an I have been on a bit of a breakfast for dinner kick lately. One Wednesday evening we decided to check out Ambrosia Diner. None of us had ever been there and we knew we could get anything on their menu 24 hours a day. So… off we went!
I was really excited when the server told us about the menu and the chefs. Everything is fresh and made from scratch. THAT is how you do it!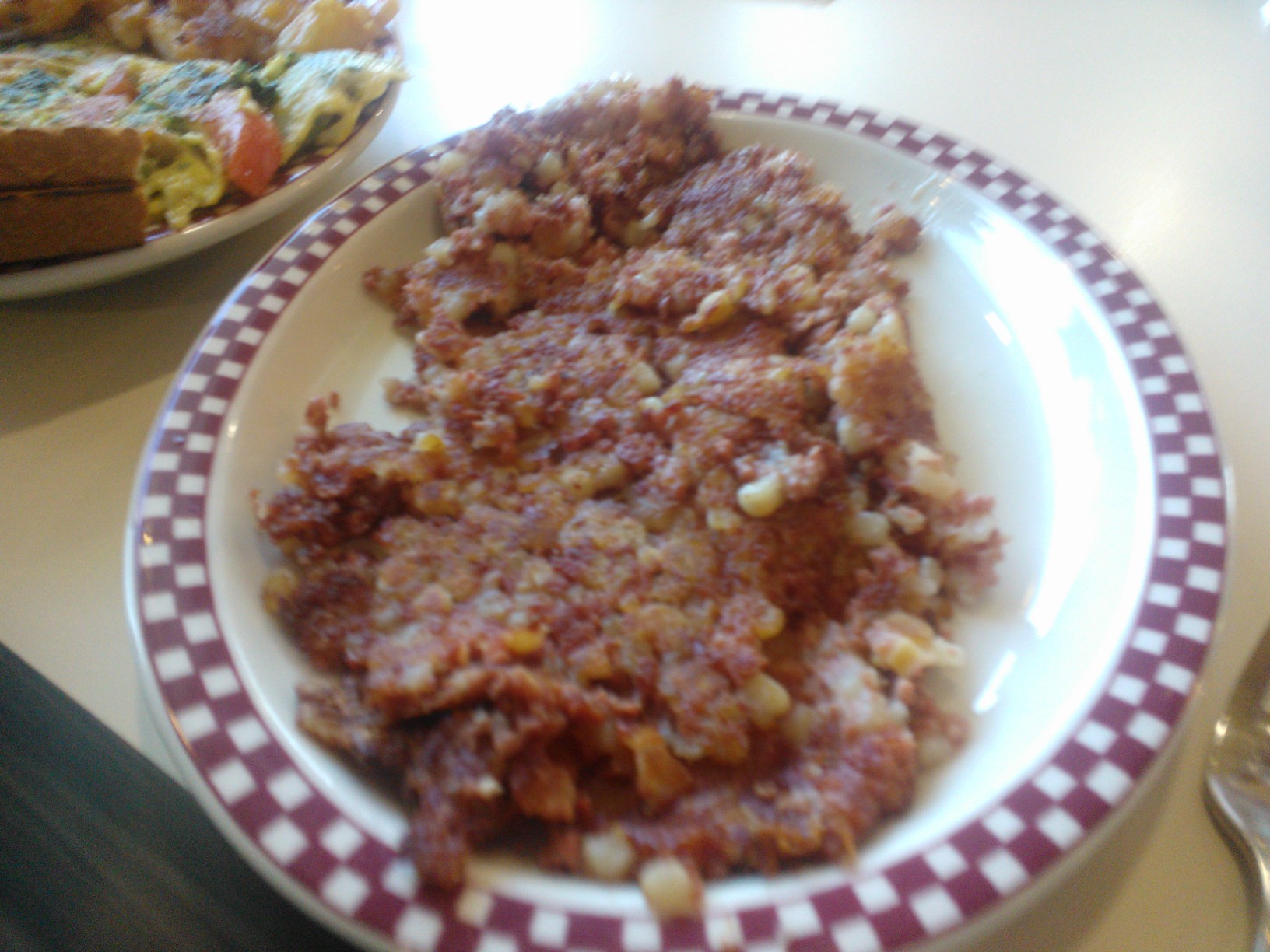 For our first visit:
I had the eggs benedict. They were served with homefries. Everything was perfect! I won't lie. I am picky about how my poached eggs are cooked, so to get a perfect from me is pretty impressive.
Jon ordered sausage & eggs. They have the big juicy breakfast sausage links that I LOVE! It looked delicious.
Gus had a veggie omelette. Holy cow! No shortage of veggies in that omelette! Looked fantastic and Gus said it was great! A side of homemade
orned beef has rounded out that meal. We shared the hash and both agreed it was great.
John with an "h" also had an omelette. They are big and loaded with your fillings of choice!
Top it all off with a milkshake? Why not? Good time was had by all. Great service, great food, great friends. We'll be heading back for sure! Wednesday guys?