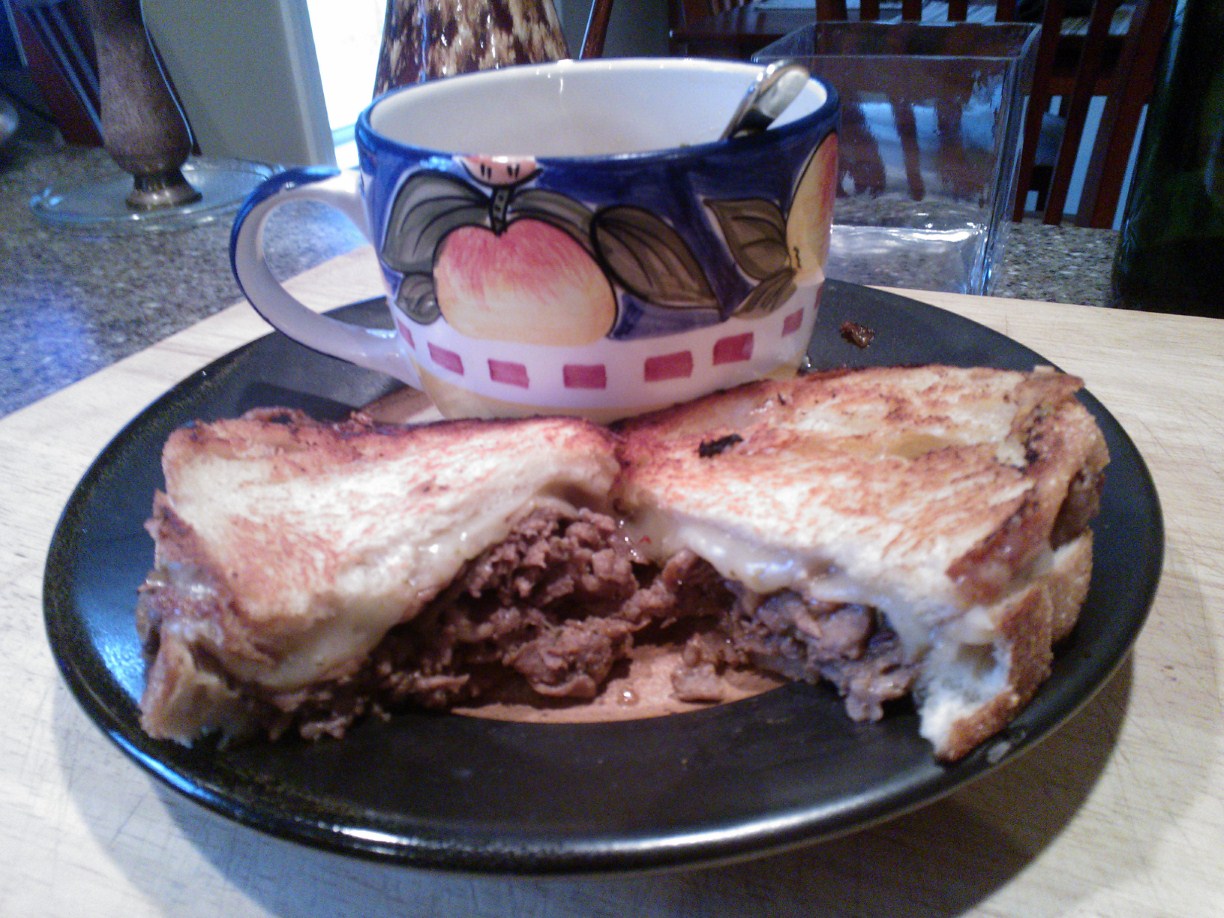 This was fun to make and so delicious! It was basically a French onion soup reduction with shaved roast beef and cheese grilled on some crusty bread.
If you have followed me at all, you know that I am all about comfort foods. The time of year dictates what I consider to be comfort food. This time of year (for me) calls for soups, stews, pasta dishes and MELTS!
Sorry for hibernating for a few weeks. I guess I had to come to grips with the end of summer and embrace the impending cold weather.
The good news is that I love the holidays and am feeling re-inspired to get cooking and share with my GFG friends!
Ingredients:
1 Large onion
3 Cloves of garlic
Pat of butter
Olive oil
Beef stock
Let's Do It:
Peel, cut in half and thinly slice the onion and saute with olive oil and butter. Season with salt, pepper and herbs of your choice. Once they have started cooking down, add the minced garlic.
Once onions are cooked down, start drizzling in the beef stock. Keep cooking and adding stock until you have very thick version of onion soup. Taste and adjust seasonings.
Sprinkle the shaved steak with salt and pepperr.
Add the meat to the "onion soup."
Saute to warm the steak.
Pile on crusty bread, lined with your cheese of choice. Cheddar or provolone are great in my opinion.
Grill the sandwich with a tad of butter on medium until golden brown
If you have a favorite recipe you would like to share, leave a message here, or like our Facebook page and post it there.
Stay tuned for my punch list of ways to take the stress out of preparing . Thanksgiving dinner. We already have gravy simmering here…