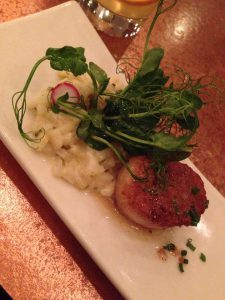 Last week I had the pleasure of dining at Creo Restaurant in Albany NY.
The food was so amazing that I had to share with you all!
Here's what we had:
We started off with Scallop Ceviche, a citrus marinated sea scallop with cucumber, cilantro and chili oil with a side of mashed potatoes.
This was light, airy and extremely flavorful. This might have been the best scallop I've ever had!
Next, we had a Beet Salad with beets, arugula, goat cheese, candied walnuts, tossed in a white balsamic vinaigrette and topped with spiced crispy onions.
I was actually surprised how delicious this was! The beets gave it just enough sweet flavor and the spiced onions gave it that perfect crunch that I like.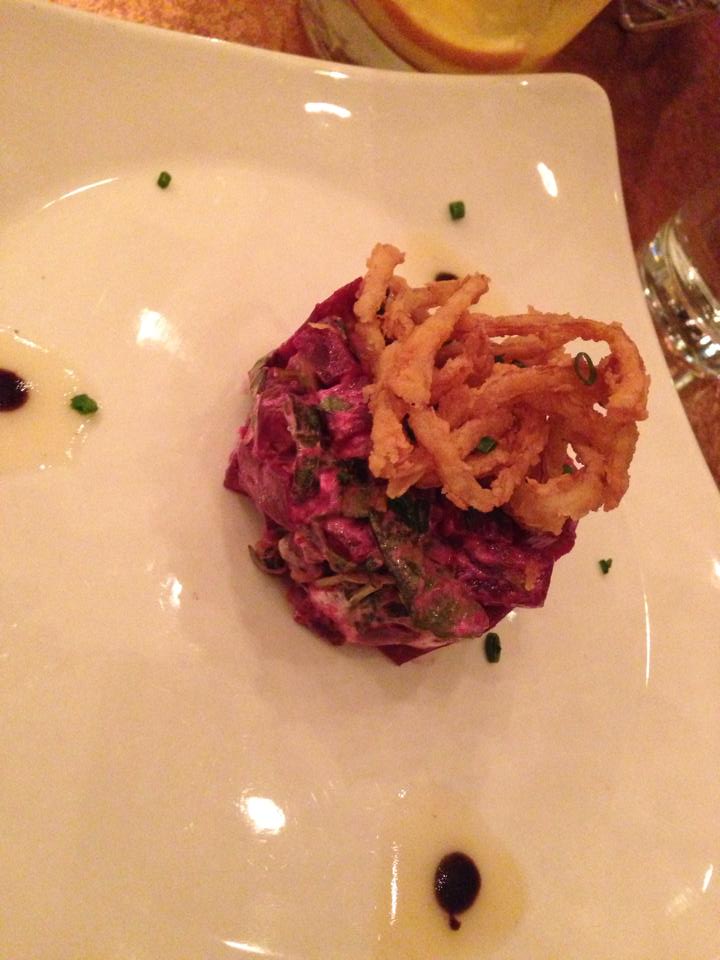 For our third course, we had a Thai noodle dish that consisted of sautéed shrimp, baby bok choy, carrots, daikon, cilantro and yaki soba noodles in Tom Yum broth served in spicy coconut red curry.
As an avid Thai food lover, I have to say, this was outstanding. It hit all four of the Thai taste senses (sweet, sour, salty and bitter) just perfectly.
Our main course was a pistachio encrusted sliced pork tenderloin over parsnip puree and cranberry-apple chutney. Yup. This pretty much melted in my mouth!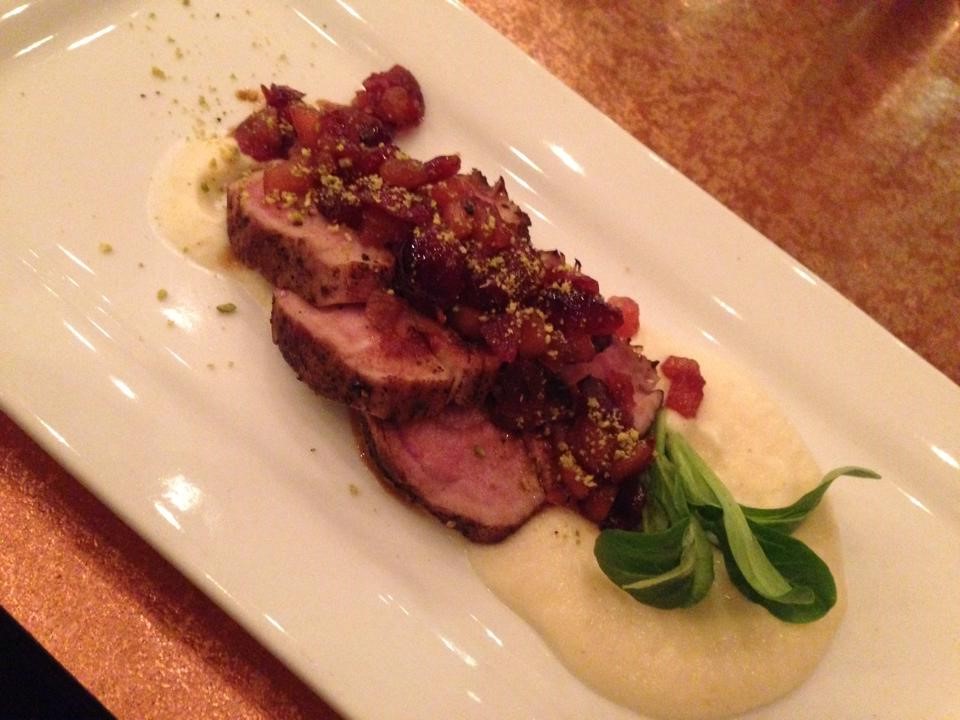 Last but not least, our dessert was a bread pudding du jour topped with homemade vanilla ice cream. This was light and tasty, a great ending to a wonderful 5 course meal!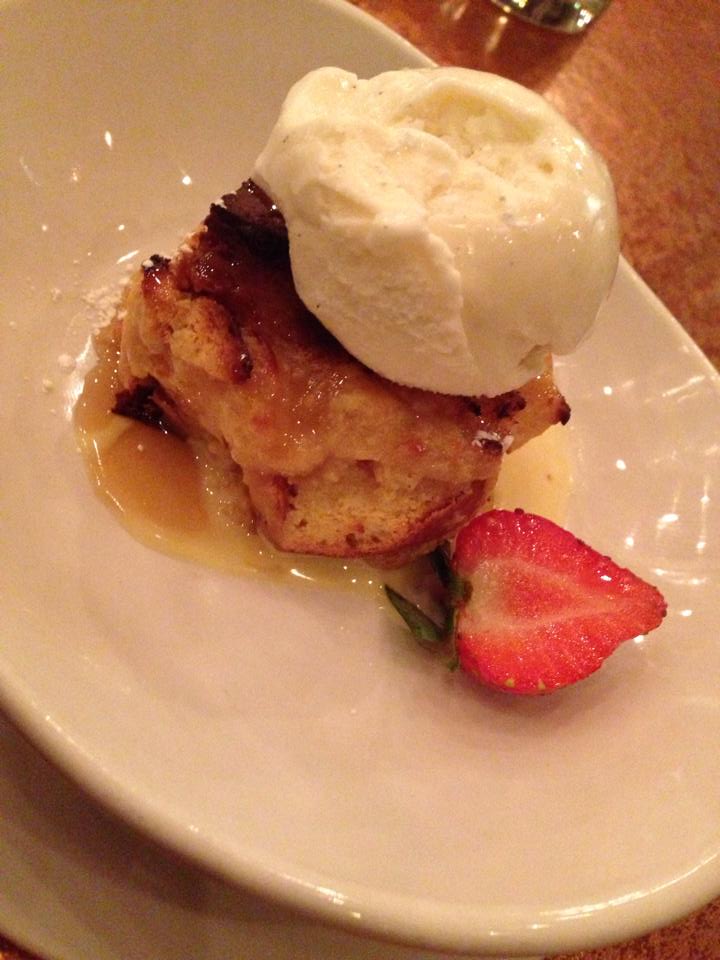 At the end of the meal, I got a quick shot with our server and Executive Chef David Gibson!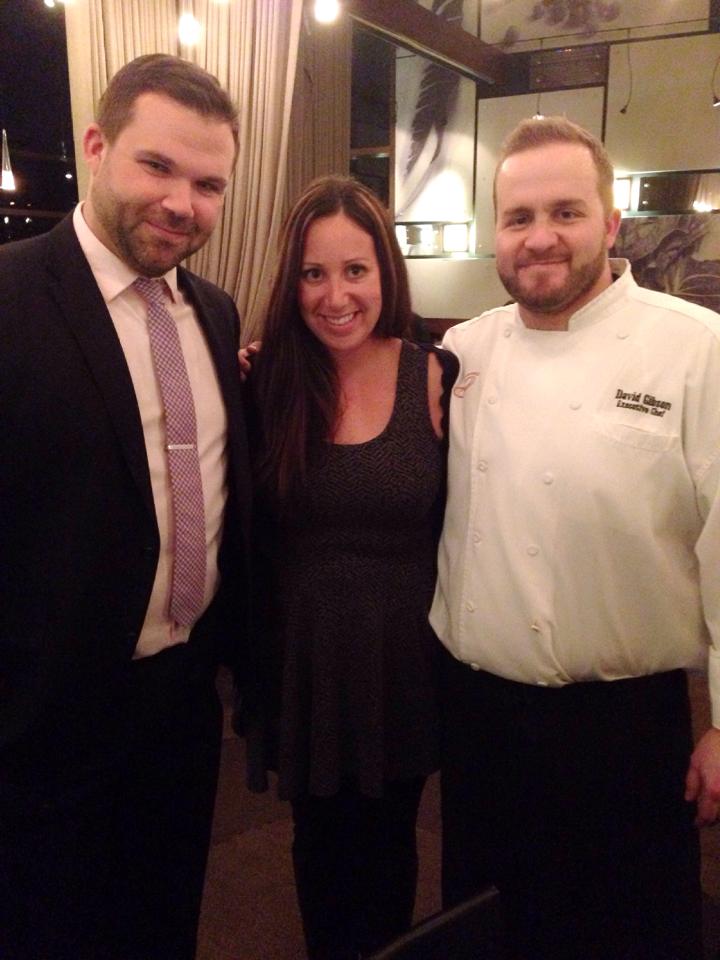 So how did Creo Restaurant rate overall?
All in all, I have to give Creo Restaurant 5 gourmet hats out of 5! I will definitely be going back again. The atmosphere was inviting, the food was out of this world, the service was impeccable and the staff were so friendly!





So now we'd like to hear from YOU! Have you ever eaten at Creo? What was your favorite dish? Let us know in the comments below!