Explore Queensbury Parks for Preserves, Playgrounds, Picnic Spots & More
Check Out 11 Parks & Trails in Queensbury, NY
Queensbury parks have everything you're looking for! Hear the gentle sound of trees rustling above as you walk down a nature path, watch the satisfying sight of your children smiling and playing on a swing set, or sink your teeth into a homemade sandwich as you rest on a bench looking out at a canal or pond.
A big thank you to Queensbury Parks & Rec for all they do to maintain and protect these recreational areas.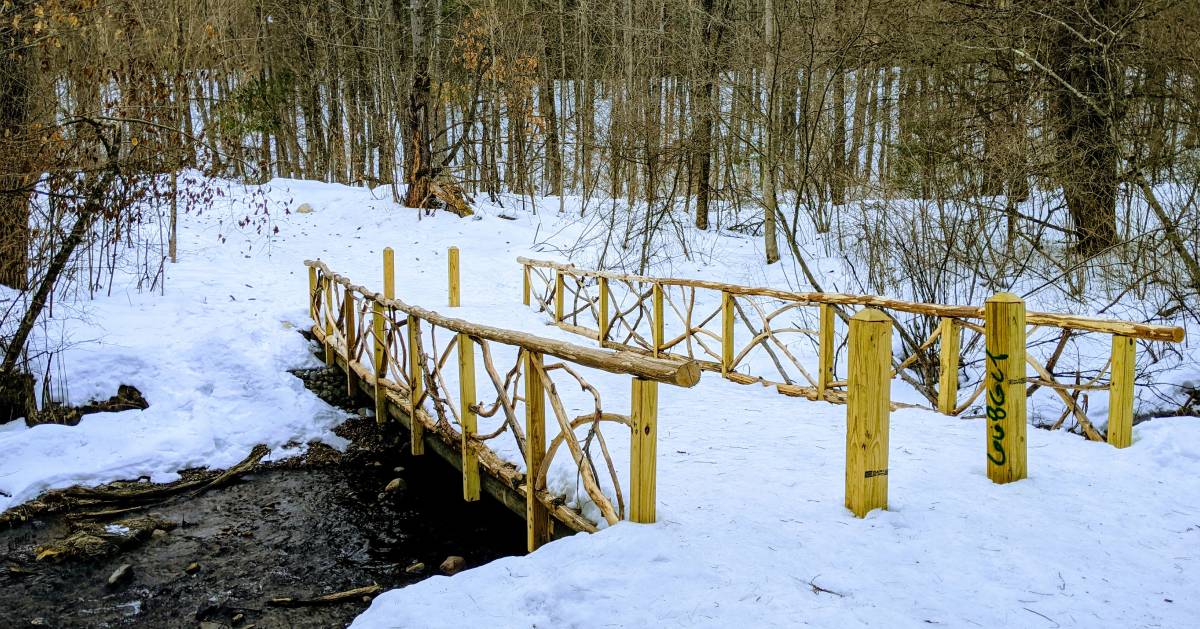 The newest addition to the Queensbury park family: The 1.5-mile Halfway Brook Trail, which was completed in December of 2020. This multi-use trail stretches from Potter Road to Peggy Ann Road, goes through the Glens Falls Watershed, and of course crosses over Halfway Brook.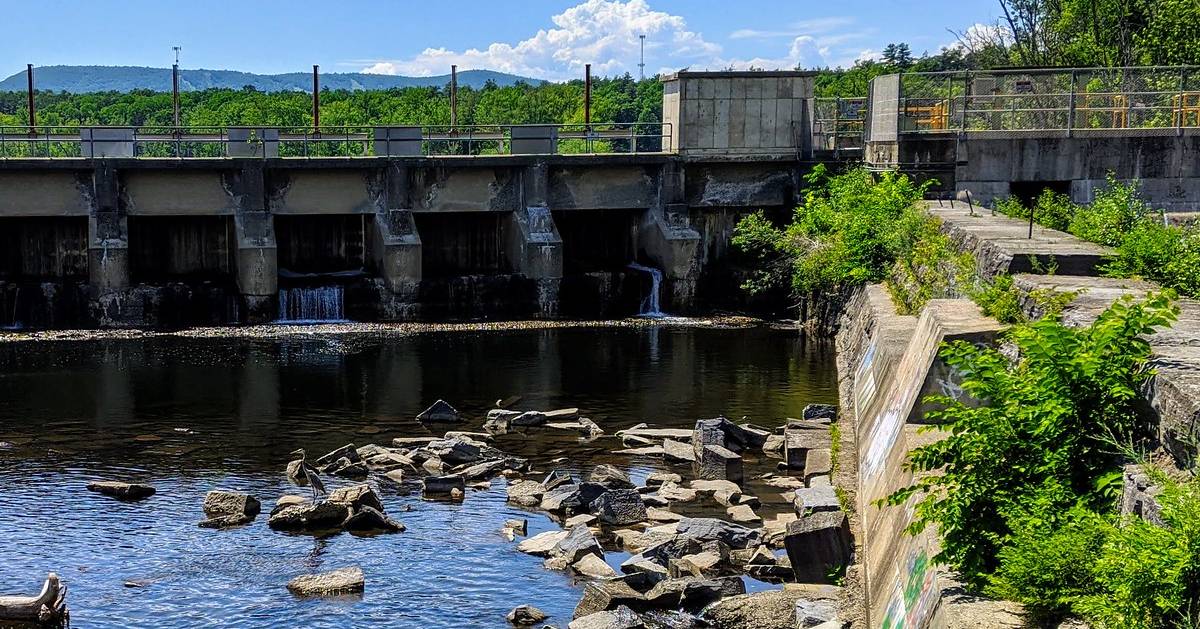 Feeder Canal Park serves as the start of the Glens Falls Feeder Canal Trail, and is one of several places where you can park if you're planning on embarking on the nine-mile trail. Hop on the trail or hang out at this five-acre park checking out the historic canal and making use of picnic tables and benches.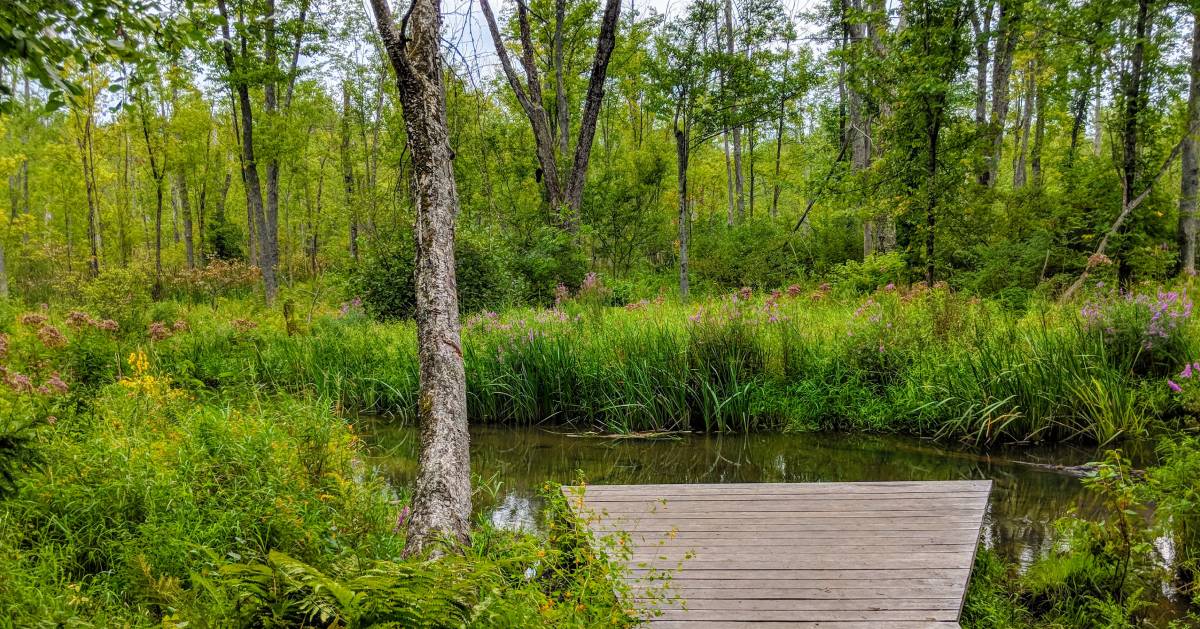 You'll find a 1.75-mile trail system in the 44-acre Meadowbrook Preserve that is open for hiking, biking, snowshoeing, and cross-country skiing. Check out 11 informative signs about the plants and animals of the preserve on the trails, and make sure to keep an eye out for the spot pictured above where you can see Halfway Brook from the outer red trail.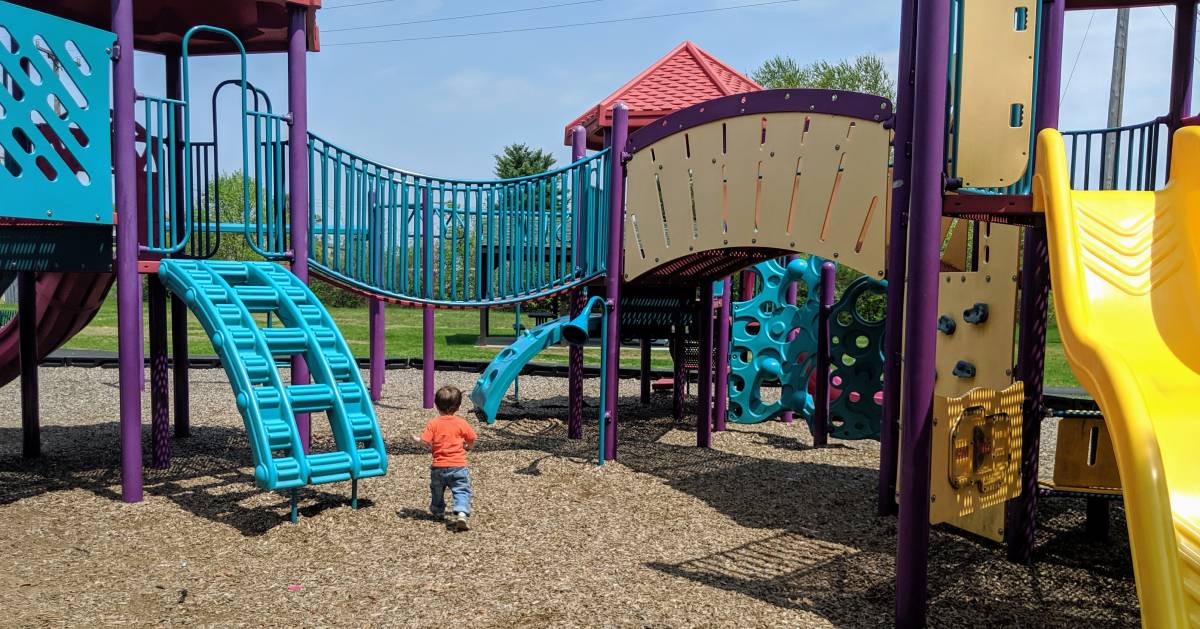 Three-acre West End Park features a playground, picnic tables under a shelter, a large field, and basketball courts. Portable restrooms are available seasonally. Bring the kids and rest on a bench in the shade or in the sun as you watch them slide and swing.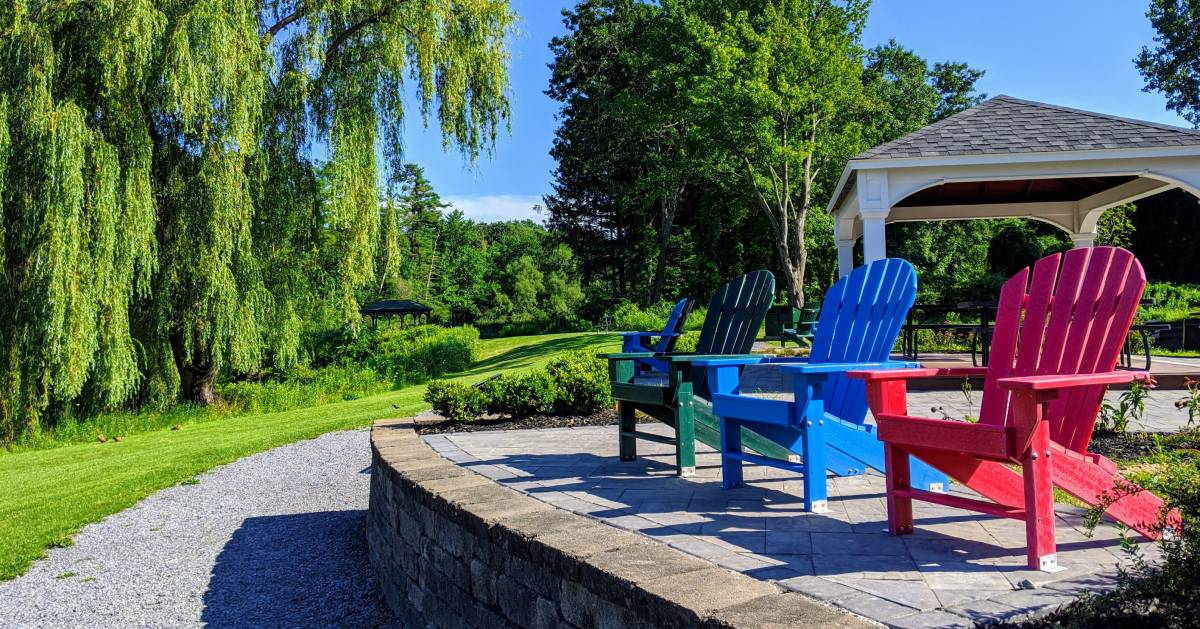 As of July 2020 there is a new barrier-free playground at Hovey Pond Park, to replace the one that was removed at the former Freedom Park. This 10-acre park comprises a large fish-dwelling pond with observation decks and a walking path that goes through a marshland. There are also floral gardens seasonally, maintained by Friends of Hovey Pond. See if you can find a friendly rock garden!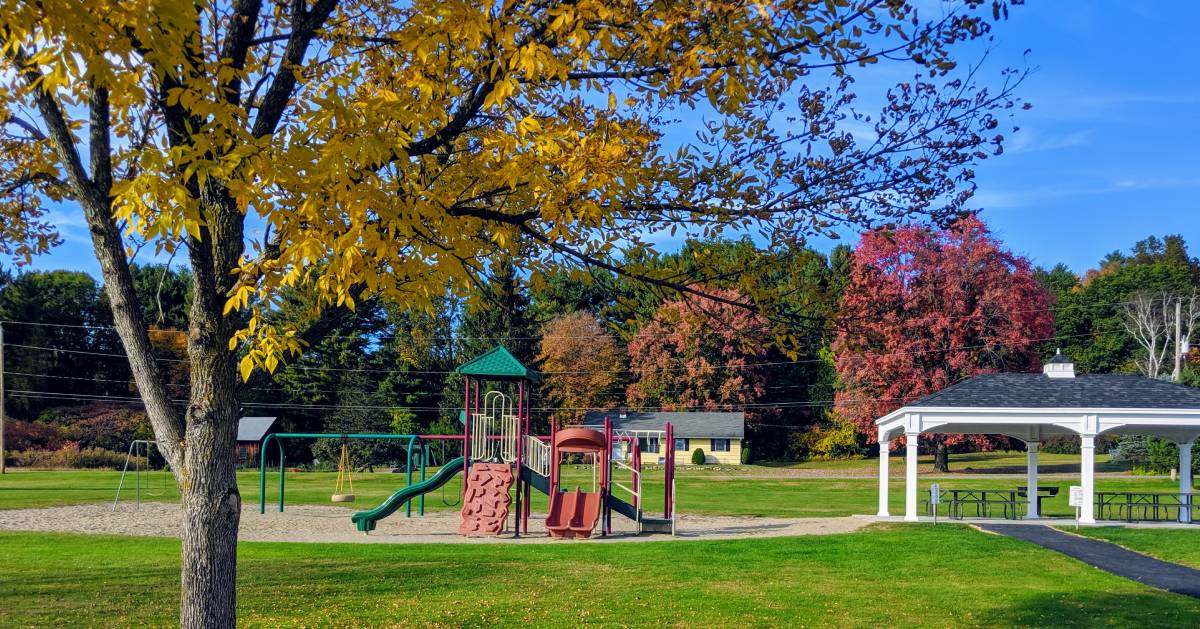 Ridge/Jenkinsville Park is 80 acres and contains several athletic fields, a basketball court, eight pickleball courts, picnic tables under a shelter, and a playground. This park serves adult softball leagues and youth soccer and lacrosse club teams.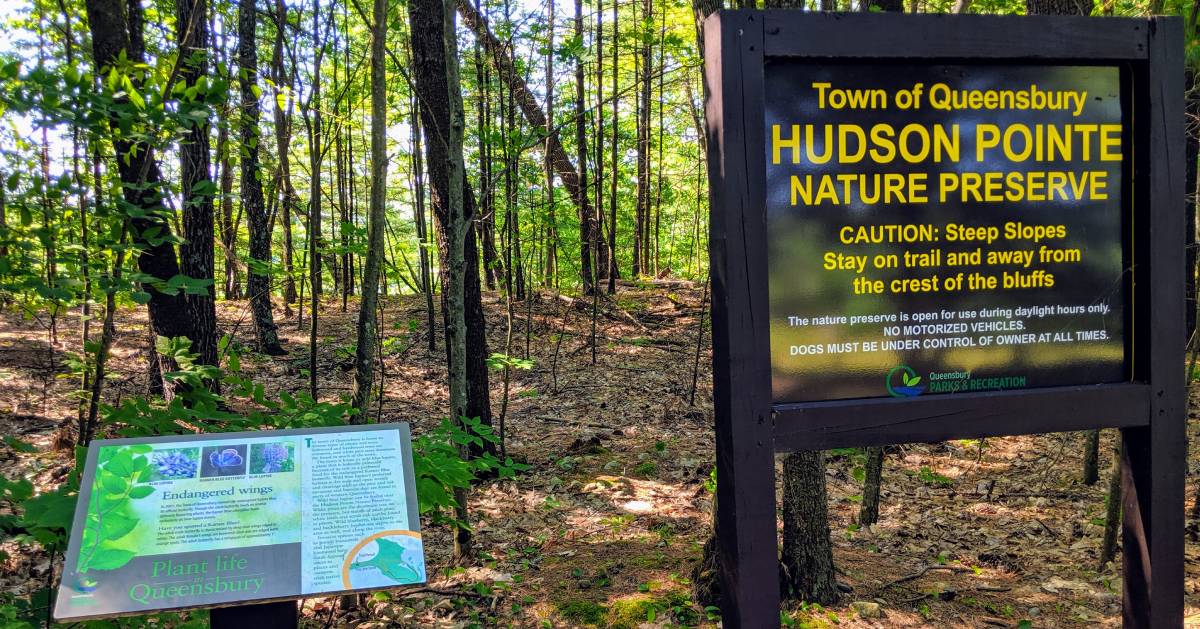 The 83-acre Hudson Pointe Nature Preserve has trails for hiking, biking, and snowshoeing. The Hudson River provides ample fishing opportunities, and there are interpretive trail signs throughout the preserve dictating information about the area's wildlife and history.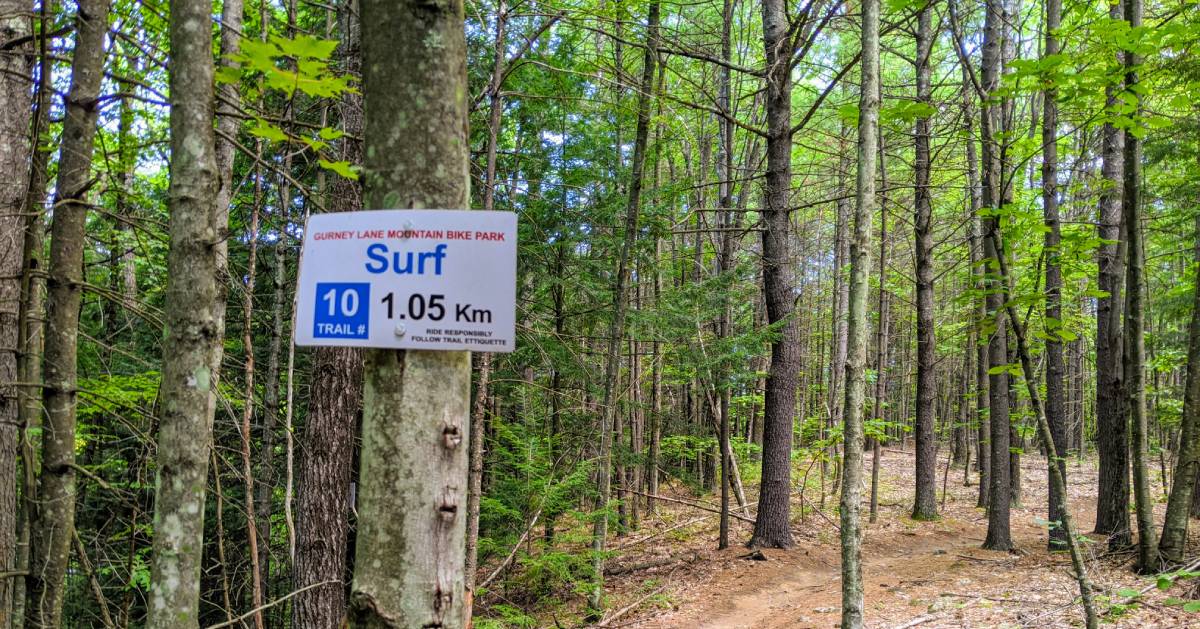 Gurney Lane Recreation Area has a slew of year-round activities, with trails used for hiking, biking, fat biking, and snowshoeing; mountain biking is especially popular. There's also a pool, a playground, a basketball area, a recreation area, sledding and skating in the winter, adult and youth programs, and more at this 150+ acre park. The pool is by reservation only for summer 2020.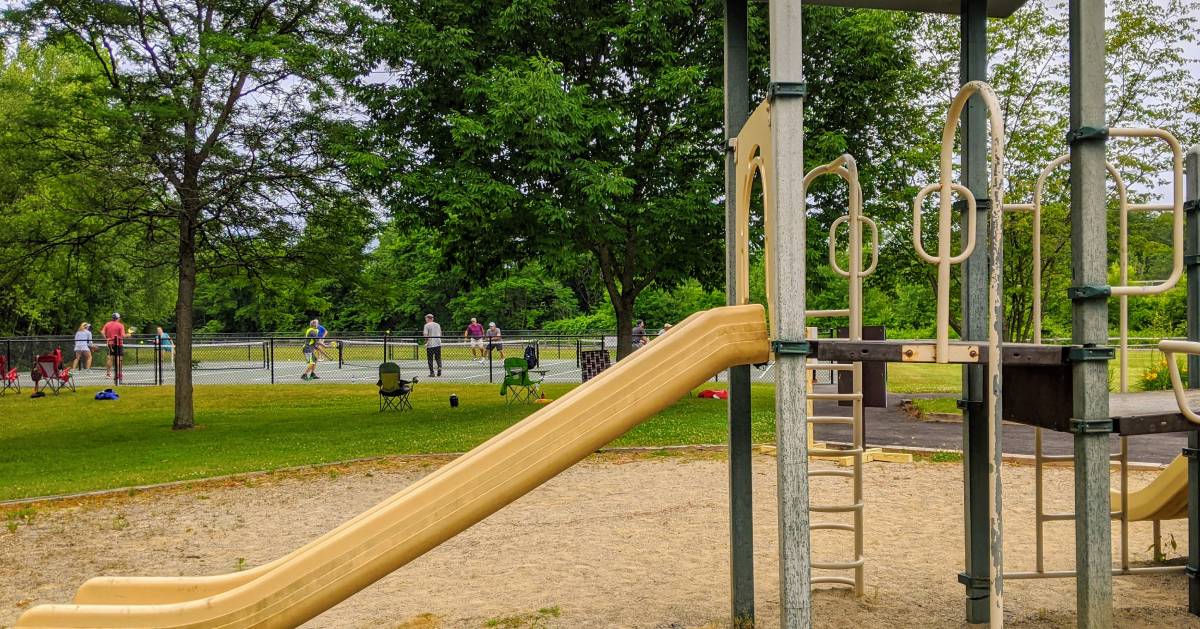 Tucked away in the western portion of Queensbury close to the Saratoga County line is Hudson River Park. This 44-acre park includes access to a six-mile stretch of the Hudson River, has a boat launch, a basketball court, a softball field, pickleball courts, a playground, a picnic table and grill, and restrooms.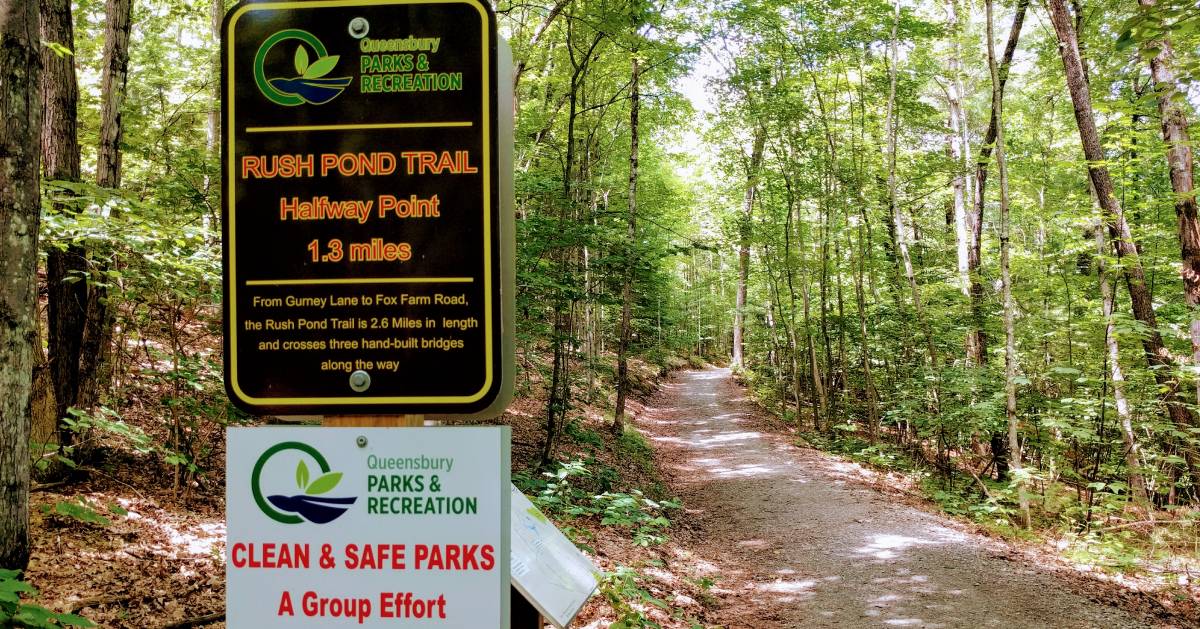 The 2.6-mile Rush Pond Trail is a one-way trail connecting West Mountain Road and Fox Farm. It's used for hiking, biking, cross-country skiing, and snowshoeing. The well-maintained trail consists of three bridges, including one that goes over a pond. Many small trails connect to Rush Pond Trail for more hiking opportunities.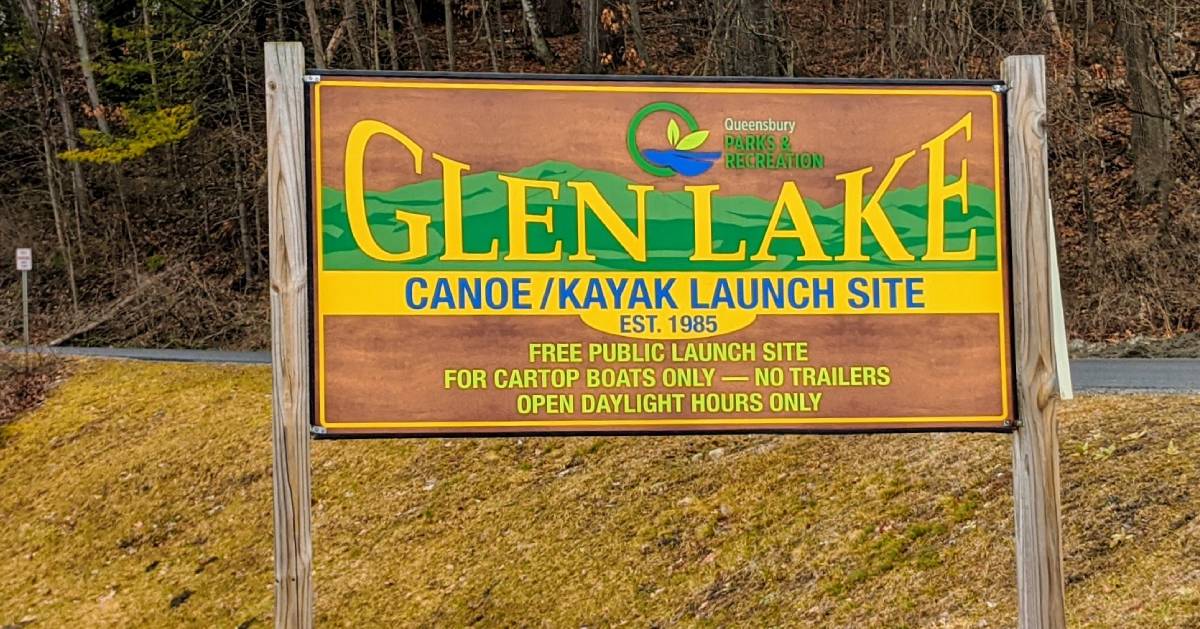 The Glen Lake Canoe Launch is a cartop boat launch on Glen Lake located in a 1/2-acre park. There are picnic tables, a fishing dock, and a portable restroom on site.