What's There to Do in Glens Falls? Plenty!
View Things to Do in Glens Falls by Season
Wondering what to do in Glens Falls, NY? All year long there are fun activities to engage in, attractions to check out, great restaurants to try, and more. Check out the list below for our top picks on things to do by season. The next time you wonder what there is to do in Glens Falls you'll have a plethora of ideas to pull from.
What to Do in Glens Falls in the Spring
Weather-wise, spring can keep everyone guessing in Glens Falls. It could be snowy, rainy, or the sun could be beaming down on us. Bearing this in mind, we've chosen both indoor and outdoor activities for spring.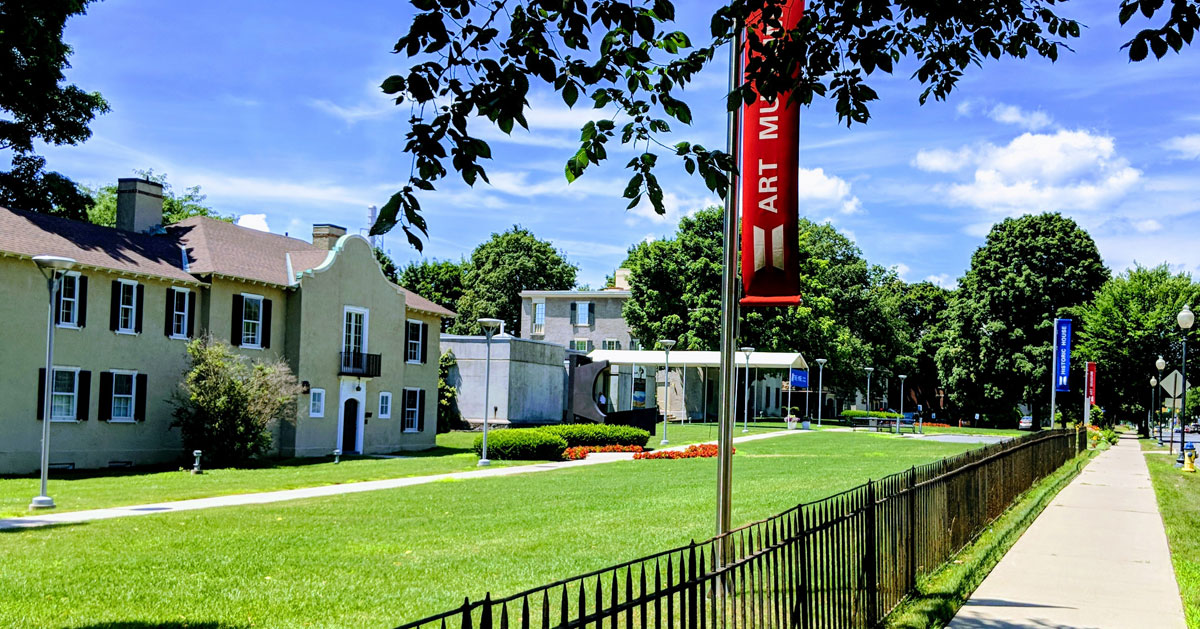 The Hyde Collection
Museums are a fun, inexpensive way to spend an afternoon looking at stunning artwork, learning about the history of our area, and spending quality time with family. We're lucky enough in the Glens Falls area to have spectacular museums to check out.
The Hyde Collection has been called "The Crown Jewel of Glens Falls," and with good reason. The historic house and museum encompass a world-class collection of art that spans from the 4th century BC through the 20th century. The Hyde is considered to be one of the most exceptional small art museums in the Northeast.
Or, families should visit The World Awareness Children's Museum, which is designed just for kids. They focus on bringing different cultures from around the world right to Glens Falls through interactive exhibitions, programs, and events. Although the museum is tailored to kids of all ages it's an especially nice place to bring toddlers. It can be difficult to find things to do indoors with kids ages 1 to 3, and the children's museum is one place where you can let them run around and be free to explore without the need to chase them every second.
Browse Glens Falls area museums »
Find more rainy day fun in Glens Falls »
Top of the World Golf Course
When the weather warms up the golf clubs come out. The Glens Falls region has some prime golfing opportunities, including Top of the World Golf Course in Lake George and Airway Meadows Golf Club in Gansevoort.
You can really experience the beauty of the Adirondacks at Top of the World, which is situated on the side of French Mountain. Their seasonal golf rates offer some of the most competitive fees in the area - including less expensive options in the spring!
Airway Meadows actually has a small, onsite airport, offering views of planes while you enjoy your golf game, and you might even see some skydiving. In addition to a golf course that has been named "Course of the Year" by the New York Golf Course Owner's Association, they also have delicious food at their Clubsite Tavern.
Check out area golf courses and clubs »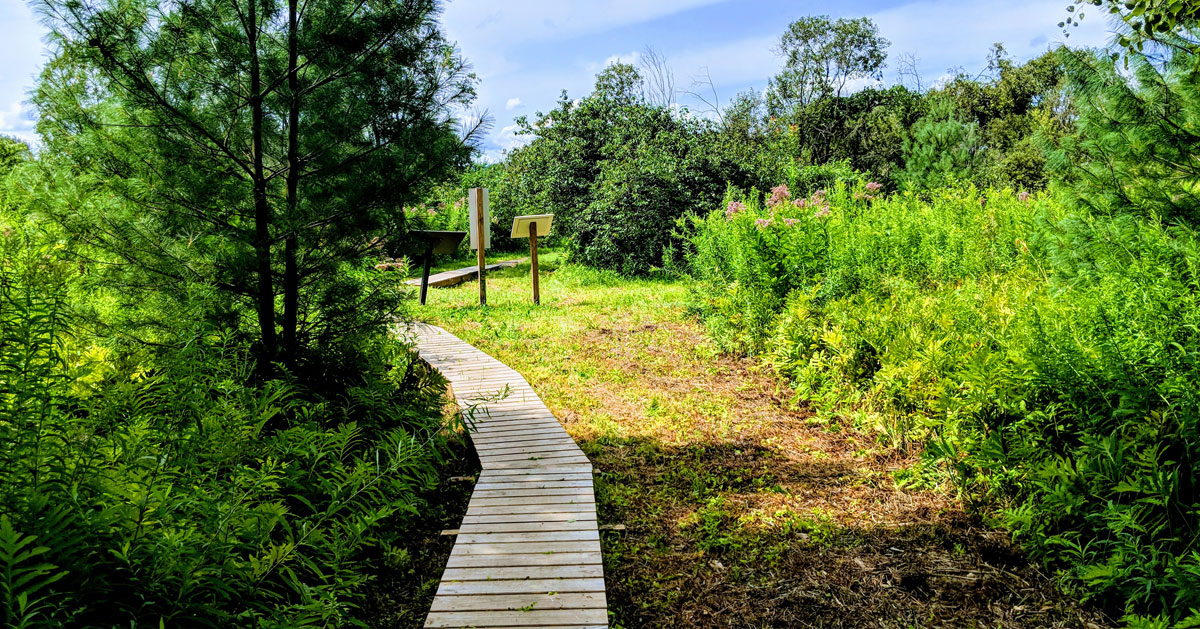 Meadowbrook Nature Preserve
If golfing isn't your thing but you'd like some warm weather fun to enjoy towards late spring the Glens Falls area is rife with parks, nature preserves, and hiking trails. Whether you're looking for a playground to take the kids or you'd like to get in some exercise walking among the woods and nice scenery there is something for everyone.
West End Park in Queensbury has a playground, a baseball field, a basketball court, picnic tables, and even a shelter over the picnic tables. Rush Pond Trail and Meadowbrook Nature Preserve have easy walking trails, and there are more options yet.
View list of Glens Falls area parks »
What to Do in Glens Falls in the Summer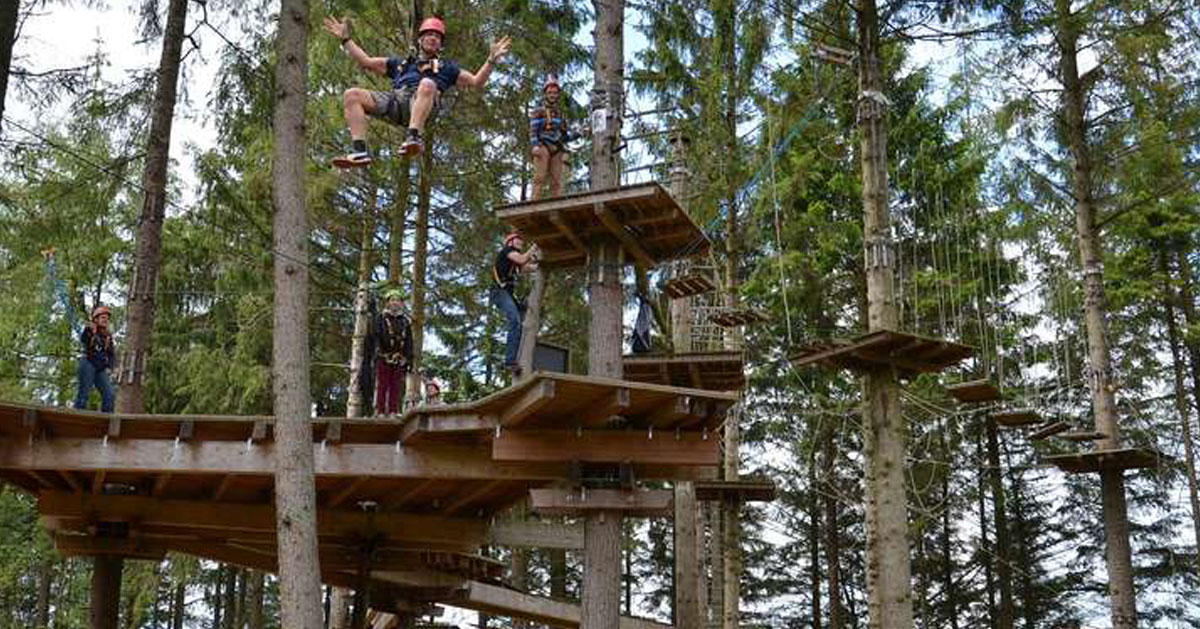 Ah, summer. Whether or not you managed to get in some outdoor fun during the spring, you absolutely can this season! If you're ready to go beyond a walk in a park for some real outdoor adventures, the Glens Falls region is the place to be.
An entire adventure center awaits at Adirondack Adventure Center in nearby Lake Luzerne. This is an aerial treetop course where you can swing, jump, climb, and zipline your way through the woods, high up in the trees, with the wind in your face and the ground far below.
Adirondack Adventure Center not only has a treeptop adventure course, but lazy river tubing and whitewater rafting as well. Lazy river tubing is a great option for the whole family on those really scorching hot days, and kids as young as five can whitewater raft here.
Find more outdoor adventures »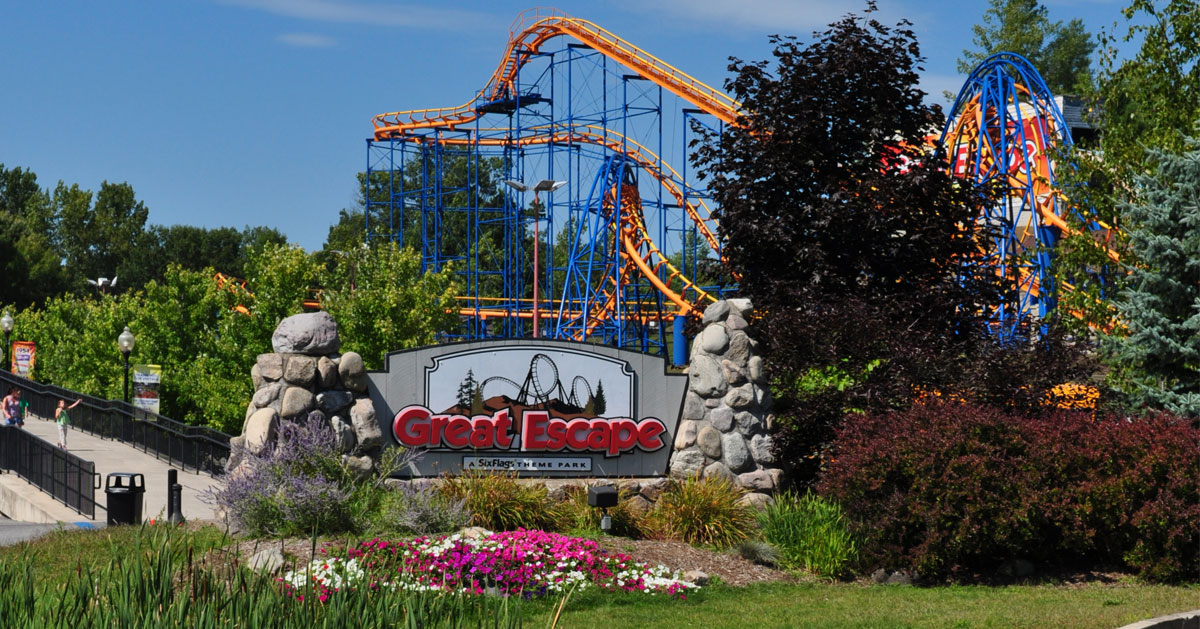 Summer is the perfect time to explore the region's top attractions. For a full day of family fun you'll want to head to The Great Escape in neighboring Queensbury. Feel the thrill of upside down rollercoasters, cool off in the refreshing wave pool, race along the go-kart speedway, and more.
Discover more area attractions »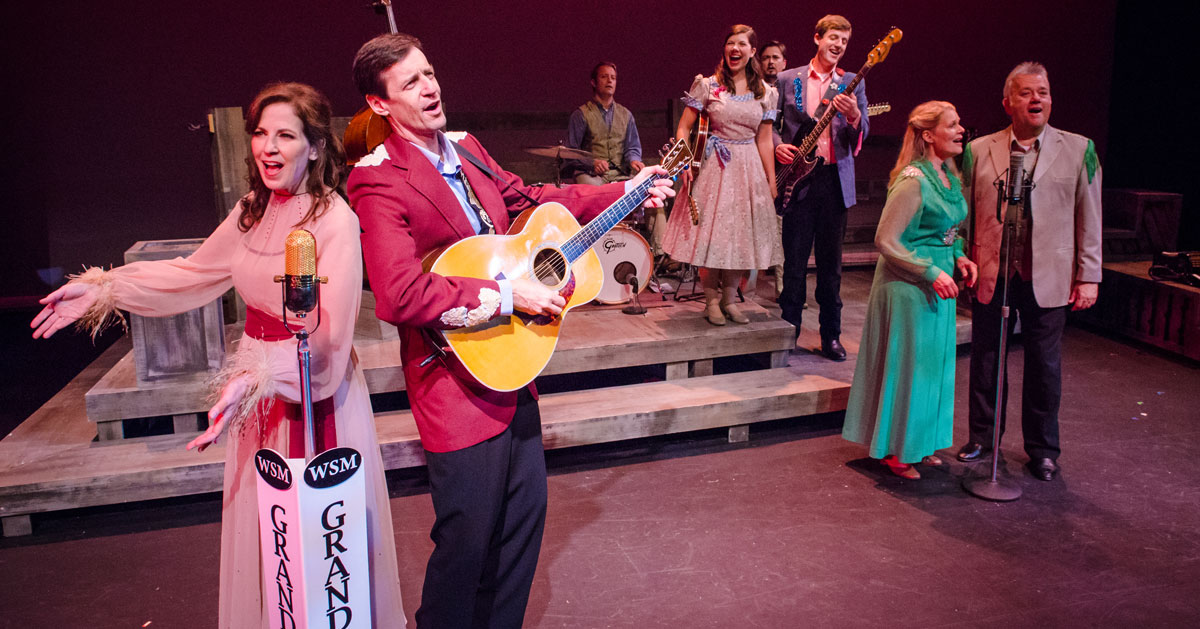 Every summer the Adirondack Theatre Festival delights residents and visitors alike with extraordinary performances. Even if you're not normally a theater-goer, you will not want to miss out on these shows. Wondering just how popular they are? Recent years saw record-breaking, sold-out performances.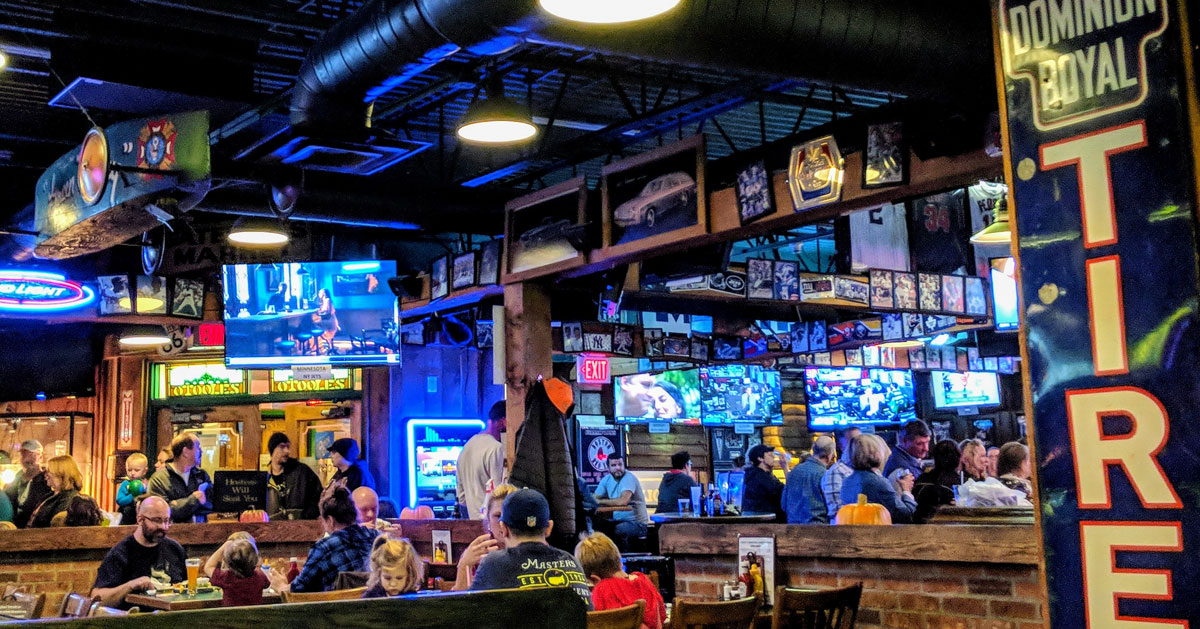 O'Tooles Restaurant
When the weather is warm folks tend to want to stay out later, and we have the places for you to go in and around Glens Falls. Check out O'Toole's Restaurant in Queensbury, which manages to combine an inviting family-friendly setting with a hopping spots bar. Hang out at the bar or grab a table to enjoy their extensive menu - we love the steak quesadillas!
Fenimore's Pub, located inside the historic Queensbury Hotel, is another excellent (and elegant!) bar option. Fenimore's Pub serves up top notch pub fare, but it's also a great place to just enjoy a cocktail. And, it's within walking distance of downtown Glens Falls, so you can grab your first drink here and then see what else is happening.
Browse the full Nightlife Guide for more bars, exciting events, and more »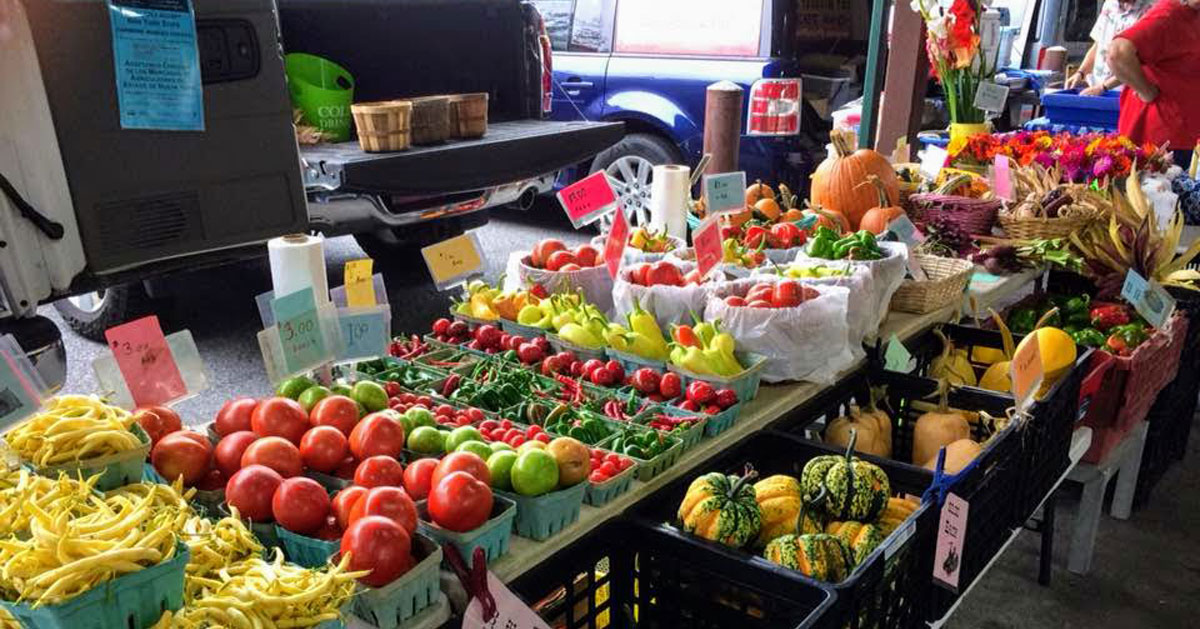 Photo provided
You can't let summer in Glens Falls go by without a visit to the Glens Falls Farmers Market, held under the South Street Pavilion. You can pick up the best produce straight from the growers, support local agriculture, and eat healthy all at the same time.
The Glens Falls Farmers Market is a producer-only market, meaning that every vendor you see will have grown their produce themselves, or produced the products. Going beyond fresh fruits and vegetables, you'll also find gourmet coffee, health and wellness products, special sauces - even top quality beef jerky!
Although we love visiting the market in the summer, please do note they also offer an indoor market from November to April; the outdoor summer market runs May through October.
Check out further details and more markets »
What to Do in Glens Falls in the Fall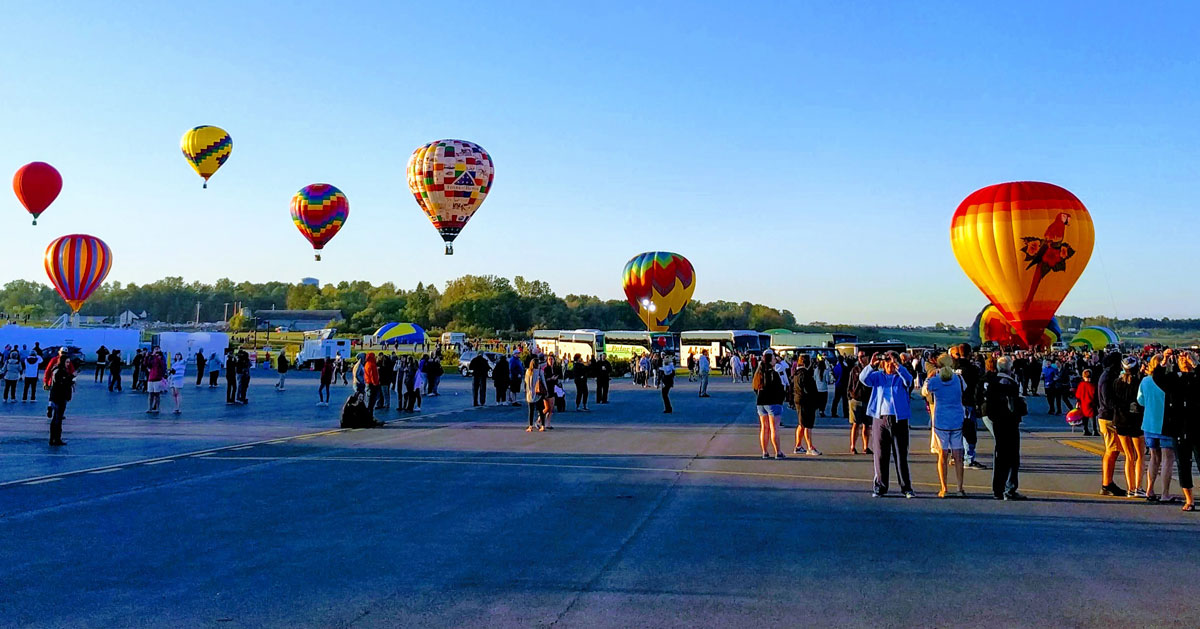 The annual Adirondack Balloon Festival takes place every fall and it is a sight to see! Over one weekend, more than 80 balloons take to the air from various locations around Glens Falls and Queensbury. There's also a block party with live music, a car show, fun for kids, and further related activities. This is one Glens Falls event you do not want to miss!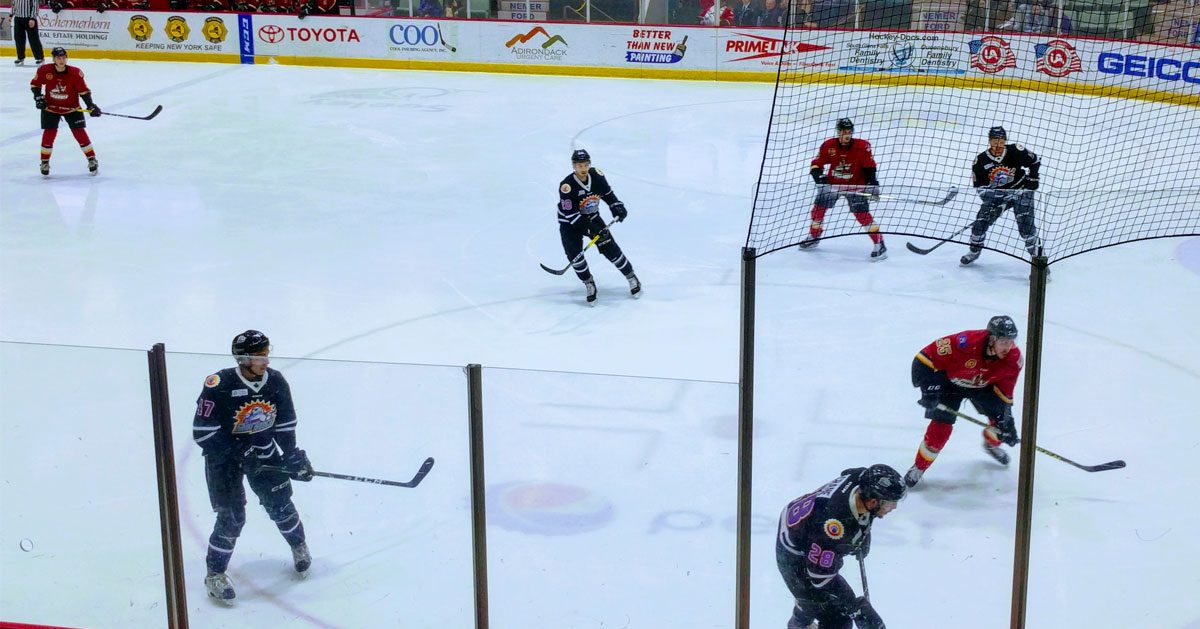 Glens Falls is a hockey town! Come October hockey fans in the Glens Falls, Lake George, and surrounding regions flock to the Cool Insuring Arena for some thrilling games on the ice provided by the Adirondack Thunder.
The Cool Insuring Arena is a medium-sized venue, making it easy to get in and out of, so you don't have to commit to a major event at a massive stadium. Parking is available at the arena or there is plenty of street parking nearby, so it's quick and easy to make your way into the game - come early and get a close seat! - and simply enjoy some hockey. This is classic hometown fun at it's finest.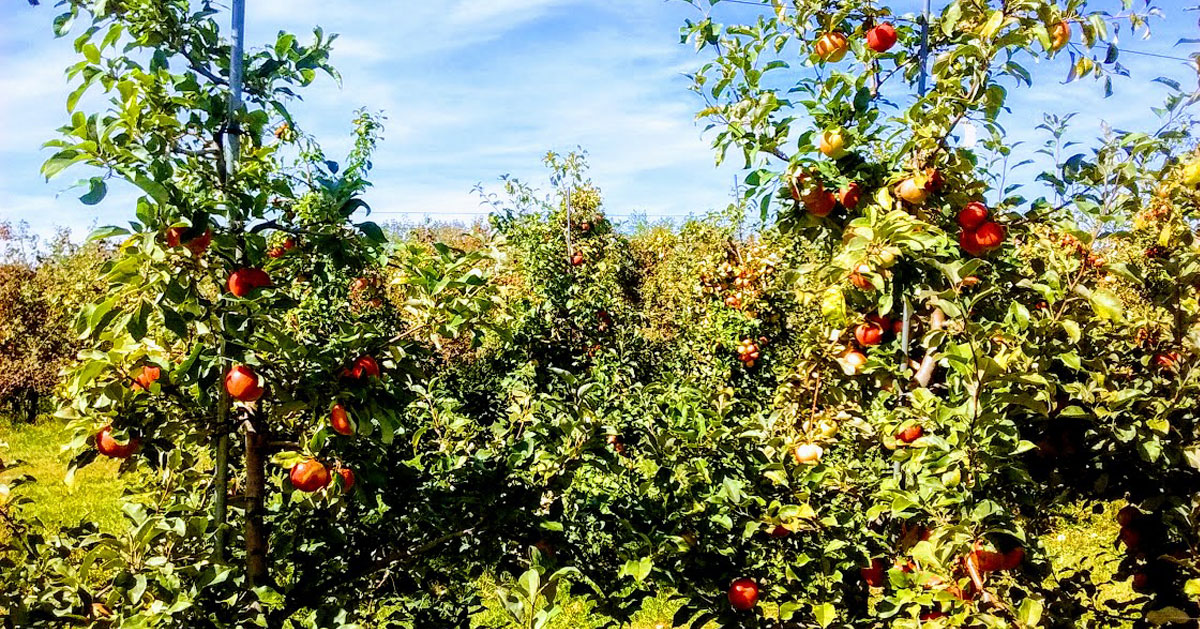 Hicks Orchard
Apple picking is a popular fall pastime in almost any area in the Northeast, but we in Glens Falls are lucky enough to live close to some spectacular orchards - it's a big bonus to living near rural areas and the country!
If you don't already, consider making apple picking a new family tradition. It's a fun outdoor activity to enjoy before the cold weather sets in. Pick fresh apples, bite into warm cider doughnuts, and check out what else the orchard has to offer, from hay rides to fresh produce and more.
See a list of apple orchards in the area »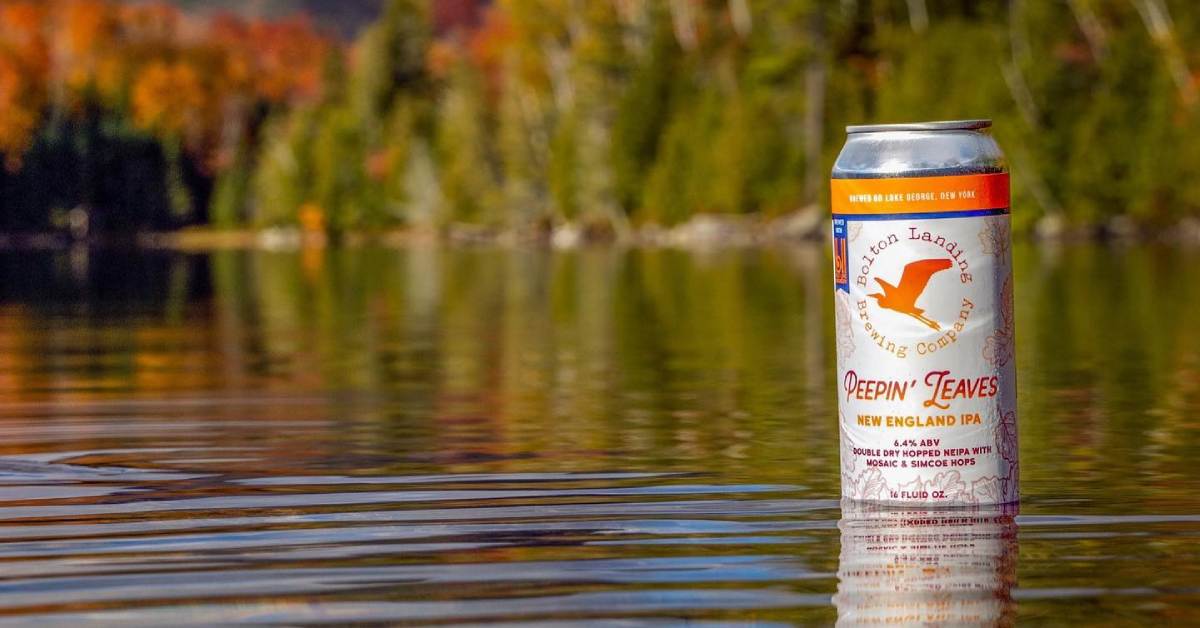 Although you can technically check out local breweries at any time, we recommend getting crafty with the local beverage scene in the fall - you just can't beat those autumn brews!
The Glens Falls area is home to a variety of craft beverage producers, such as Bolton Landing Brewing Company in Bolton Landing, Davidson Brothers and Mean Max in Glens Falls, Common Roots in South Glens Falls, and others. These breweries feature comfortable seating areas where you can try their unique beers and find a new favorite. Be sure to ask about seasonal craft beers on the menu.
Explore more craft beverage producers »
What to Do in Glens Falls in the Winter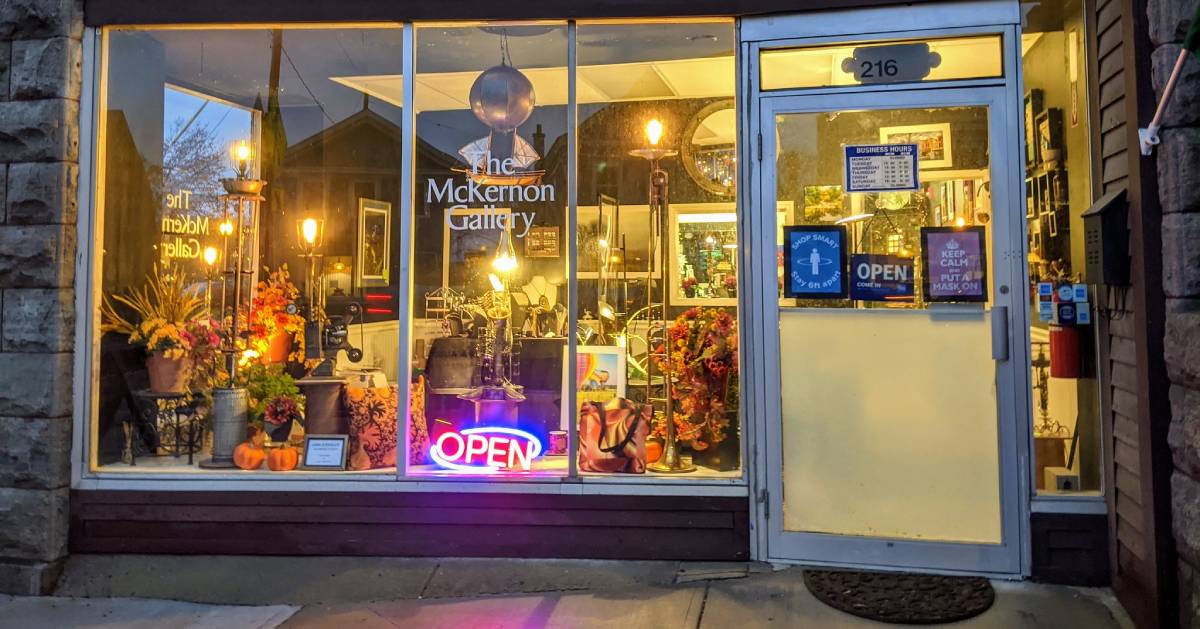 Wintertime means the holidays, and the holidays mean shopping. If you're looking to go beyond Amazon this year and find some unique, local gifts you are in luck, because the Glens Falls region is rife with one-a-kind boutiques and shops.
The McKernon Gallery in Hudson Falls features art and gifts with photos taken by the talented Kendall McKernon. Going beyond wall prints and art, you'll find items like scarves, mugs, ornaments, puzzles, journals, and more, including greeting cards, which you'll also likely need for the gift giving season.
While LARAC is known for its Fall and June Arts Festivals and regular exhibitions, it also has a gift shop that's fully stocked with locally handmade goods. Stop by their location on Lapham Place in Downtown Glens Falls to find the perfect gift.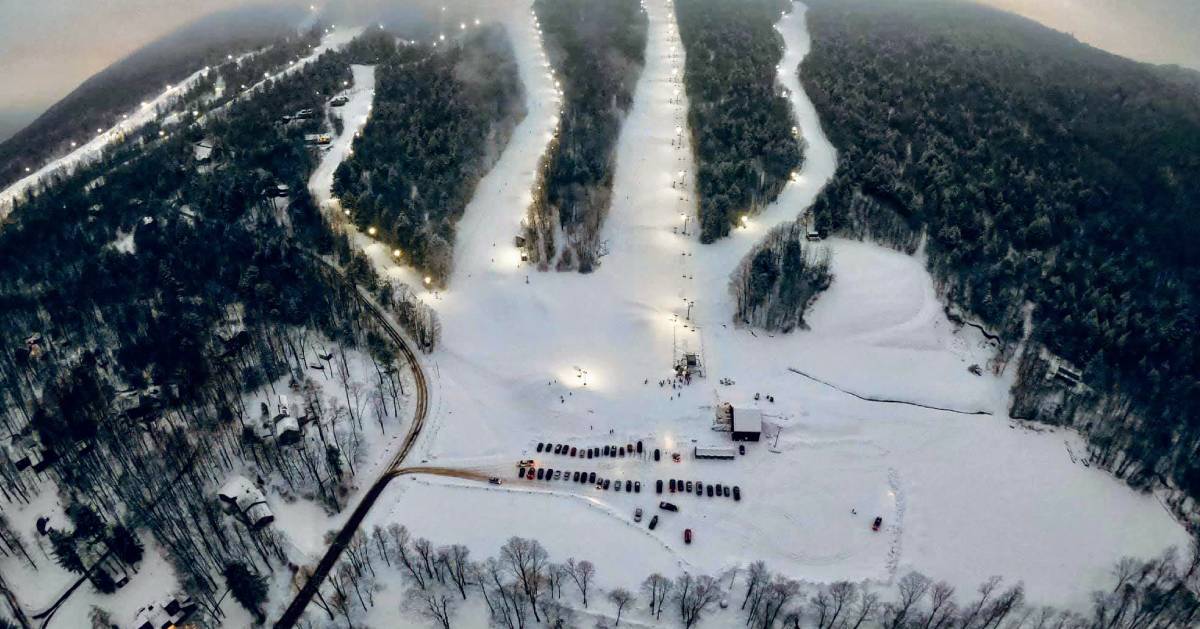 From West Mountain right in Queensbury to Gore Mountain in North Creek, skiing and snowboarding opportunities abound. West Mountain is the closest option to Glens Falls, and they offer over 30 trails ranging from beginner level to more challenging, and they're also considered to be one of the most family-friendly options.
Although we're highlighting them in the winter section, do know that West Mountain offers a treetop adventure park, mountain biking trails, and gondola rides during the summer and fall seasons.
View all the area ski resorts »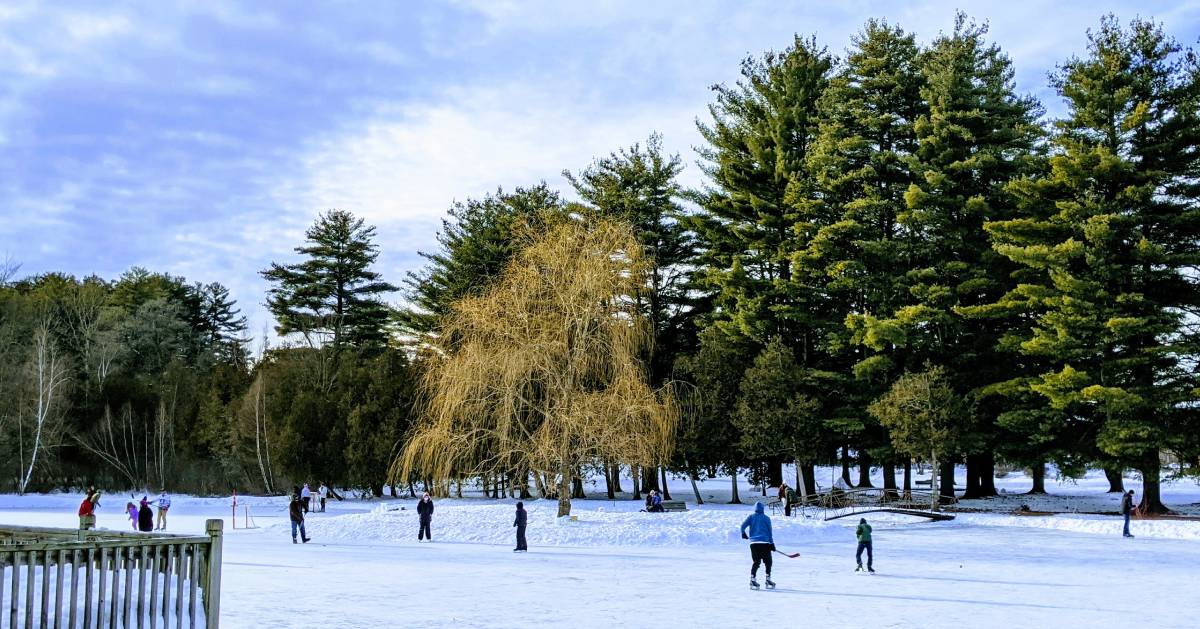 Please note, many ice skating rinks did not open for the 2020 - 2021 season, including the Cool Insuring Arena and Glens Falls Rec Center. Crandall Park's pond was open, shown above. Check ahead with individual establishments for the 2021 - 2022 season.
When you think "winter sports" skiing and snowboarding probably come to mind, but when is the last time you went ice skating? Glens Falls has four indoor and outdoor ice skating rinks available, with several more in the immediate area. And, some offer rentals if you don't own your own skates.
Check out the Cool Insuring Arena and Glens Falls Recreation Center for indoor skating, Crandall Park and East Field for outdoor skating, and more.
See the full list on area ice skating spots »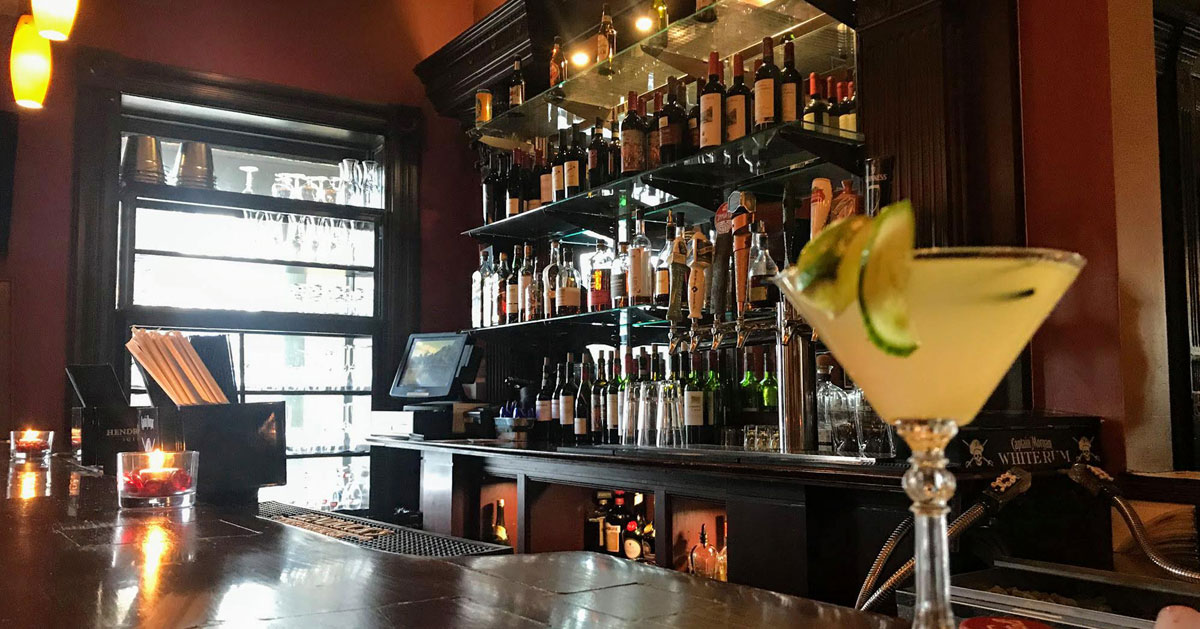 Morgan & Co. Restaurant, photo provided
Sometimes in the winter you just want to be warm. Why not get cozy at a local bar with your favorite cocktail or beverage? Several area bars and restaurants offer a rustic, welcoming atmosphere for you to pop in for a drink or meal after work or following a day of outdoor winter fun.
Morgan & Co Restaurant is known for their elegant fine dining options, but did you know they have an inviting bar and a fireplace as well? Speaking of restaurants with fireplaces, the Log Jam Restaurant has three stone fireplaces, so you'll definitely be feeling the warmth at this Lake George eatery.
Check out seven cozy bars in the Glens Falls area »