Top Ten Reasons To Love Queensbury
1. Gateway to the Adirondack Region
Nestled at the foothills of the Adirondack Mountains near Lake George, Queensbury features unparalleled beauty, along with abundant things to do.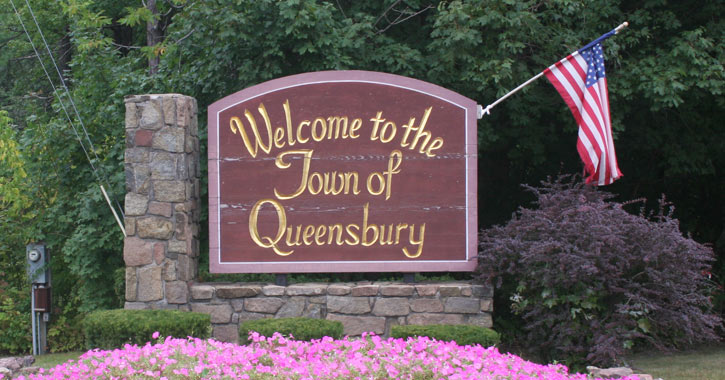 2. A Hotspot For Sports Enthusiasts
Do you crave adventure? There are lots of opportunities for it in Queensbury!
Go skiing, snow tubing, and even mountain biking at West Mountain Ski Center. Try indoor rock climbing at Rocksport or go on one of their outdoor guided climbs. Get involved at the Adirondack Sports Complex, which has a wide variety of sports leagues and instructional programs for both children and adults.
You'll find great trails for hiking or walking at the VanDusen Preserve, Rush Pond Trail System, and Hudson Pointe Nature Preserve. Go biking on the Feeder Canal trail or the Warren County Bikeway. A comprehensive network of multi-use recreational trails is constantly growing in Queensbury, so there's no shortage of opportunities to get out and explore.
If you prefer to be on the water, there are public launch sites for canoes and kayaks on Lake George, Glen Lake and the Hudson River, giving you access to an array of watersports. You can fish, sunbathe, or just cruise in your boat and enjoy your surroundings.
Other parks and recreation facilities within the town include: Gurney Lane's pool, pavilion and nature trails, Hovey Pond, Jenkinsville Park's baseball, softball, and soccer fields and much more!
3. The North Country's Retail Shopping Haven
You'll find a vast assortment of stores in Queensbury, from big box retailers to smaller boutiques. Shop the Factory Outlets, Aviation Mall, Northway Plaza, and even local antique dealers!
Go on a Queensbury Shopping Spree »
4. A World Renowned Theme Park
Although it is commonly thought to be in Lake George, The Great Escape and Splashwater Kingdom is actually located in the Town of Queensbury! This family-friendly theme park dates back to the 1950's and includes roller coasters, live entertainment, and even an entire water park area.
5. Rich & Exciting History
The Lake George Region was one of the key locations in the French and Indian War, and because of this, the Town of Queensbury holds historical significance. Throughout the town, blue and yellow markers depict past events that happened at those sites. The Warren County Historical Society, located in Queensbury, has several collections that history buffs will find intriguing, including archeological artifacts, historic postcards, historic records, and more.
6. Lodging & Dining Galore
Queensbury is home to dozens of places to stay and places to dine. When you stay in Queensbury, you'll have easy access to the region's best attractions.
7. An Easily Accessible Location & Transportation Services
Queensbury is located right off of I-87 between Exits 18 and 20. Those traveling by car can reach Albany in an hour, Boston in 3.5 hours, and New York City in approximately four hours. Montreal is also under three hours away by car.
Greater Glens Falls Transit, headquartered in Queensbury, operates a municipal bus and trolley system bringing riders through Glens Falls/Queensbury and up to Lake George. Floyd Bennett Memorial Airport is also located in Queensbury, providing private pilots and those with access to smaller aircraft a unique way to reach the area.
8. Popular Local Events
Queensbury hosts dozens of incredible events each year. Some highlights of the events calendar include:
9. Great Real Estate Buy
New homes are constantly springing up in Queensbury as the area continues to grow. With a great sense of community, a long list of things to do, and a high-performing school district, Queensbury is a smart place to buy a home.
10. Abundant Commercial & Industrial Sites
For those looking to start or grow their businesses, Queensbury is a great location. There are multiple industrial parks and commercial spaces within the Town's boundaries, and a variety of companies already have facilities here, from technological manufacturers to retailers. The central location off of I-87, the booming real estate market, and the close proximity to "Tech Valley" all make the process of attracting qualified, motivated workers much easier.