Beyond Your Dreams Travel Opens in Glens Falls NY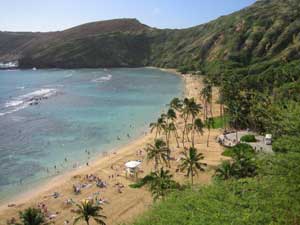 Cancer survivor, member of the Air Force, Red Cross volunteer, mother, and world traveler - all of these describe one South Glens Falls native, Joy Prue. "Not to be confused with pure joy," she jokes. Though pure joy is exactly what she hopes to bring to people with her new travel business Beyond Your Dreams Travel in South Glens Falls, NY.
The grand opening of Beyond Your Dreams Travel was May 5, 2010 and included Prue, friends, and directors of the ARCC, which Prue is a member of.
But 2010 is hardly the start of Prue's career as a travel agent extraordinaire. She is a South Glens Falls native but lived in Phoenix for about 20 years where she went back to school and gained experience during an internship at a travel agency. Prue then quickly signed up as an independent travel agent and incorporated her passion of travel and giving back to people into her business. She started an out-of-home travel agency in 1994.
Prue's business motto is "Doing more for the customer." Without hesitation, she will forsake any commission to give her customers all of the special amenities they deserve. These include amenities that many larger, online agencies conveniently "forget" to let their customers know about. To Prue, it is all about giving back, and she will do whatever it takes - sacrificing her own time and money - to make sure the customer has the best trip imaginable.
The benefits of using a smaller travel agency such as Beyond Your Dreams Travel well exceed those of online agencies. Prue mentioned something that many people don't know: those larger corporations will take the money that can be used toward nicer amenities or special little treats (such as a bottle of wine in the room) and apply it to their own commission! As more people learn these dirty little secrets, many online travel agencies are beginning to see a downfall in their popularity.
A more personal experience is what you get with a smaller agency. For example, Prue goes out of her way to help the customer learn the culture of their destination before they get there. This helps prepare people for things they may not know before they make their travel plans. To demonstrate this, Prue explained that if you have either DUI or DWI on your record, Canada will not let you into the country - many people who went to the Vancouver Olympics did not know this when they made their travel plans.
Beyond Your Dreams Travel at (518) 791-9079, or stop in! Beyond Your Dreams Travel is located at 73 Main Street, South Glens Falls, NY.
Need something to do? See what's happening around Glens Falls in the GlensFalls.com Events Calendar.