Crandall Public Library Film & Video Festival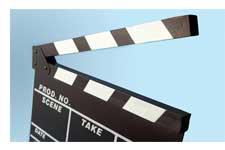 Every Tuesday from now until June 25, Crandall Public Library will host an event as part of its Film & Video Festival.
These are perfect chances to catch films you may have missed, want to see again, or to 'go out to the movies' without having to visit a cinema.
Films shown range from the popular Beasts of the Southern Wild to documentaries about Hitchcock and the Banjo, to family comedy, like Parental Guidance. There is something for every age group and interest.
The 2013 Summer Schedule is as follows:

April:
April 2 - Beasts of the Southern Wild
April 9 - The Loneliest Planet
April 16 - Hitchcock
April 23 - Give Me the Banjo
April 30 - Life of Pi
May:
May 7 - Bully
May 14 - Red Tails
May 21 - First Position
May 28 - Kanyarwanda
June:
June 4 - Parental Guidance
June 11 - Black Maria Film & Video Festival
June 18 - Won't Back Down
June 25 - Robot & Frank
All showings are at 6:30pm and will be held in the Christine L. McDonald Community Room in the lower level of the library, accessible through the Glen Street Entrance. Listening assistance devices and wheelchair access are both available.
Enjoy a night at the movies with your music-loving friend, Clooney-crushing mom, or the kids who listened to you read Maurice Sendack a hundred times. Whomever you bring and whatever you see, be prepared for an evening of entertainment.