"Lemonade" the Movie: A Bit of Inspiration in Glens Falls NY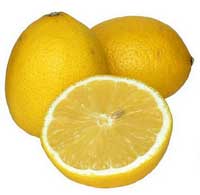 The saying goes "when life gives you lemons, make lemonade." Filmmaker Erik Proulx learned this life lesson the hard way, and came to realize he was not alone.
After the initial shock of being laid-off from an advertising agency, Proulx decided not to sit around sulking about his recent unemployment. Instead, he decided he wanted to make a difference. He put his creative skills to good use by writing and producing a film titled "Lemonade." The film follows the stories of 16 other advertising professionals that had found themselves in the same boat as Proulx. These people took what life handed to them, and found losing their job wasn't so bad after all because it gave them more time to focus on what they were truly passionate about. The 36 minute documentary is dedicated to "those who have lost their job, knows someone who has lost their job or is in a job they wish they lost."
Proulx spent very little of his own money during this experience, as all resources used to make "Lemonade" were donated. He connected with others about his idea for the film via social media sources and found people were very interested in becoming involved. By connecting with people, he found everything it took to make the film, from flights to the production crew.
Proulx now tours around the country showing "Lemonade" and sharing his lesson in hopes of inspiring others to not settle into something they don't love to do. His key message was to look inward, find what you are passionate about, and make a career of it. Take losing your job as an opportunity for reinvention, as stated: "it's not a pink slip, it's a blank page."
Hosted by the Adirondack Regional Chamber of Commerce (ARCC), "Lemonade" showed three times at the Charles R. Wood Theater on Friday, February 26, 2010. The movie was followed by a question-answer session with Proulx and a reception with goodies from the Chocolate Mill.
After the film, he stated: "People tend to blanket the world with their resume as soon they find themselves unemployed, rather take the time as an unemployed person to discover what drives you." His favorite line from the film is "don't be the person out there looking for a job, be the person out there doing something interesting."
His life lessons were truly inspirational, so if you missed the showings of "Lemonade" you can visit the website and purchase a DVD at www.lemonademovie.com.
Find More Things To Do in Glens Falls NY!
Need something to do? See what's happening around Glens Falls in the GlensFalls.com Events Calendar.