Christmas & New Year's Dining Options in the Glens Falls Region
Find Restaurants Offering Dine-In & Takeout Holiday Specials for 2020-2021
The holidays are a time to celebrate with family, and one of the best parts of Christmas and New Year's is the food. If you'd like to skip cooking a whole meal in the kitchen this year, then consider dining out or ordering dinner to-go. We've rounded up some local restaurants in the Glens Falls Region that are offering special holiday menus or takeout meals.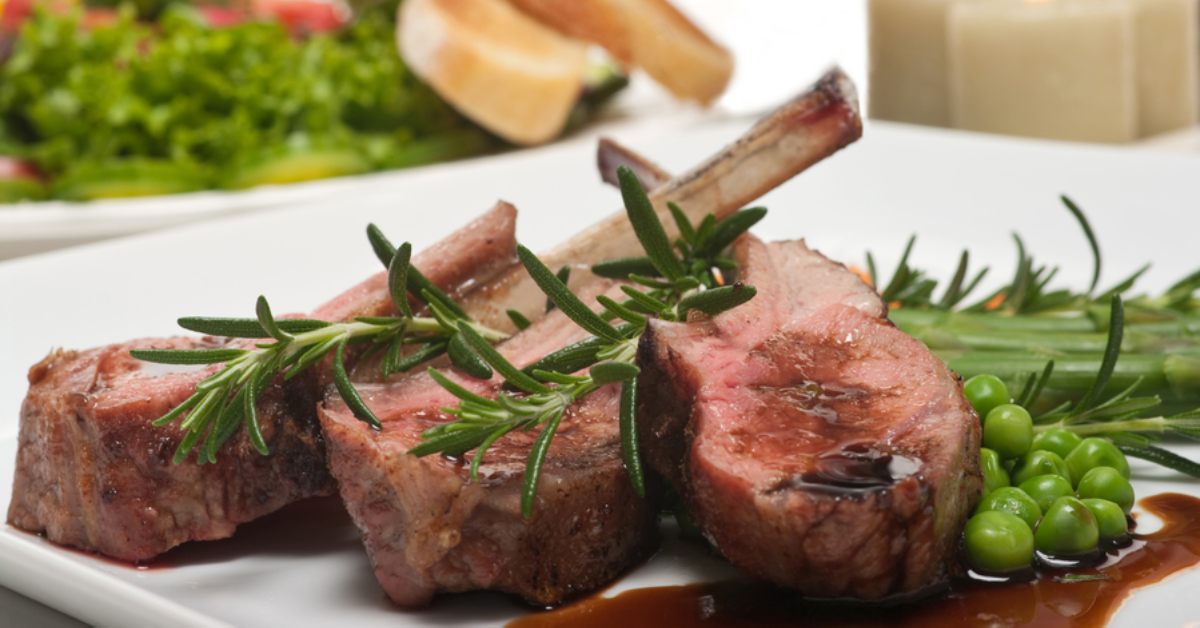 Featured Holiday Dining Options at Glens Falls Region Restaurants
Chez Pierre (Takeout)
Christmas & New Year's
To help you prepare for the holidays, Chez Pierre has released a special holiday catering menu. Each 1/2 pan entree serves 5, and the options include: Chicken Chez Pierre, Chicken or Pork Picatta, Pork Paupiette, Shrimp Scampi or Chez Pierre, and Filet Mignon Beef Tips Diane. Please place your order no later than December 21, as pickup or delivery will be available no later than December 23.
Note: Chez Pierre will also be serving on New Year's Eve starting at 5:00pm. If you'd like takeout, please place your order by 4:00pm.
Massie's Restaurant (Takeout)
Christmas
Although Massie's Restaurant in South Glens Falls will be closed on Christmas Eve, they are offering family dinner catering that you can pick up for the holiday. Preorders will be accepted until December 22, and pickup will be available on Christmas Eve from 3:00pm-6:00pm.
Morgan & Co. Restaurant (Takeout)
Christmas & New Year's
Morgan & Co. Restaurant's Holiday Take and Bake Dinner for Christmas is customizable and available for pickup only. Some of the dinner options include prime rib, rack of lamb, roasted turkey, and spiral ham, and each one comes with a variety of sides. You can also add on extra starters, entrees, and sides for a separate fee. Items will be available for pickup on December 23 and 24, so place your order and schedule your pickup time today.
In addition, the restaurant is offering a Holiday Take and Bake Dinner Menu for New Year's featuring a roast turkey dinner, a prime rib dinner, surf and turf, and more. Place your order today and schedule your pickup date/time for December 30 or 31.
View the Full Christmas Menu | See the New Year's Menu
The Queensbury Hotel (Dine-In)
New Year's
The Queensbury Hotel is now accepting reservations for a special 5-course dinner on New Year's Eve. The cost is $99 per person plus tax and service charge, and reservations are required. You can also ring in the new year in style with the hotel's overnight stay package, which includes: Dinner for Two, Complimentary In-Room Bottle of Champagne, Deluxe Overnight Accommodations, and Breakfast for Two.
The Peppermill (Dine-In & Takeout)
New Year's
Celebrate New Year's with an amazing meal from The Peppermill in South Glens Falls. The local restaurant is accepting New Year's Eve reservations and takeout/delivery orders. The full menu will be available, and specials will include broiled salmon with lobster sauce, roast prime rib with au jus, roast turkey with dressing, and more.
The View Restaurant (Dine-In)
New Year's
Located at Dunham's Bay Resort in Lake George, The View Restaurant will have a special menu and dinner hours for New Year's Eve on Thursday, December 31. Reservations are required, and seating times are 6:00pm, 7:00pm, and 8:00pm.
---
More Great Holiday Dining Specials & Options
Bean's Country Store (Takeout)
Christmas
Bean's Country Store in Queensbury is offering a Christmas Eve Dinner Special that includes baked lasagna, a garden salad, an order of garlic knots, and a slice of pie per dinner. Each dinner costs $13.99, and you can pick up your meal until 4:00pm on Christmas Eve. Place your order today!
Radici Kitchen & Bar (Takeout)
New Year's
Radici Kitchen & Bar in Glens Falls is offering a New Year's Eve Tasting Menu, a Cocktail Menu, and more. Orders will be accepted from now until 7:00pm on December 30.
Did we miss one?
If you know of a local restaurant offering holiday dinners who is not listed here, please tell us about it!