Local Gifts You Can Order for Mother's Day
Check out these local gift ideas in and around Glens Falls, and hurry to place your order for Mother's Day!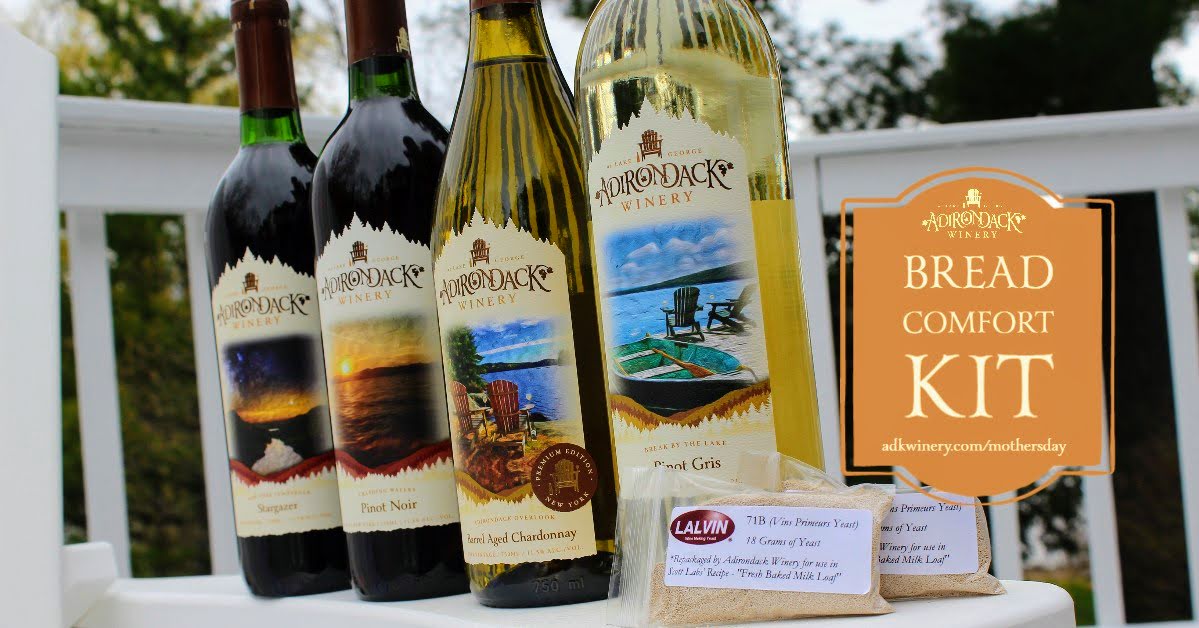 Featured Mother's Day Gift Ideas
Adirondack Winery
In addition to wine, Adirondack Winery is offering a new Bread Comfort Kit which includes four bottles of wine and wine yeast to make up to four loaves of bread.
Love is on Lake George
Love is on Lake George is offering three themed gift bags for Mother's Day: Islands of Lake George laminated placemat and Love is on Lake George mug gift bag, Adirondack ball camp and apron gift bag, and a Saratoga wine and horse lover bag with a stemless wine glass and horse heart wall mount. Their other products are available as well.
More Great Mother's Day Gift Ideas
Binley Florist
Binley Florist has bouquets and potted plants available for pickup or delivery. The greenhouse is open!
Lake George Olive Oil Company
Choose from three different sets that include small batch, handmade skincare items by Herbal Alchemy and a canister of 12 sachets of loose leaf tea from their own private label.
Lavenlair Farm
Does Mom love lavender? Order from a variety of products from Lavenlair Farm.
Sharp Presents
Sharp Presents has a number of gift items that would be perfect for a Mother's Day, including "The Artisan Experience" and "The Sweet Tooth."
« Back to the Mother's Day Guide