Winter Staycation Fun for the Whole Family in Glens Falls
9 Outdoor & Indoor Ideas for Family-Time Excursions
Families looking for fun things to do together close to home in the Glens Falls area can check out the below 9 suggestions for kid- and adult-friendly activities. Head outdoors into a winter wonderland or warm up with some indoor activities.
Take a Winter Walk at Meadowbrook Preserve or Gurney Lane Recreation Area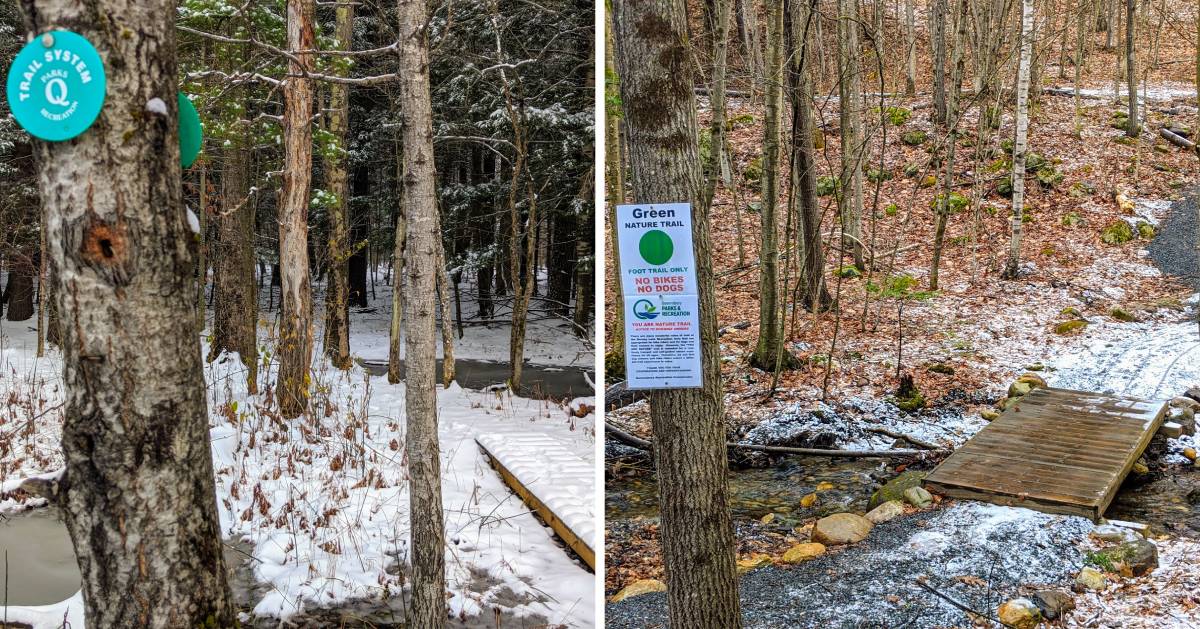 For families who like to stay active but may have little ones who aren't ready to tackle a High Peak or nearby mountain, check out the Meadowbrook Preserve and Gurney Lane Recreation Area, both of which are in Queensbury.
The Meadowbrook Preserve is a 44-acre park with a 1.5-mile trail system that includes interpretive, informative signs about local plants and other wildlife along the way. The 150-acre Gurney Lane Recreation Area has five trails ranging from 0.3 to 1.2 miles each. Both parks allow snowshoeing and cross-country skiing.
Check Out the New Winter Realms in Lake George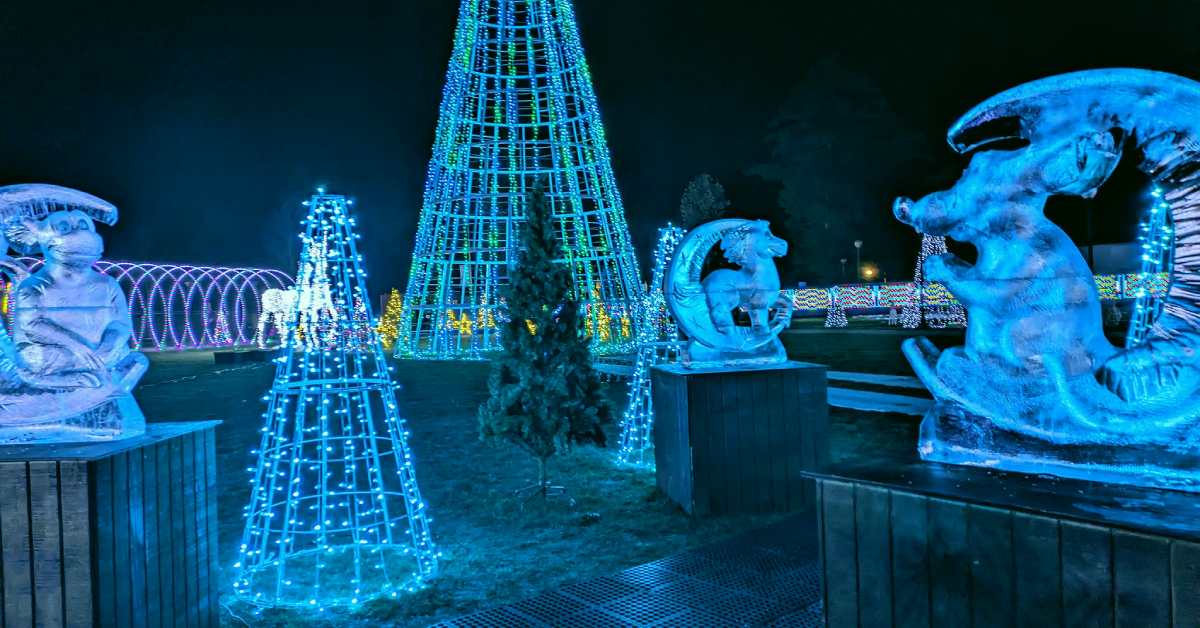 Taking place at the Charles R. Wood Park Festival Commons, this is fun for the entire family & friends. Winter Realms will be opening November 24, 2023 and plans on staying open until early March. There is plenty of time to make incredible memories with others as you experience this winter wonderland!
Stay updated on the details >>
Fly Down a Hill Snow Tubing at West Mountain, Crandall Park, or the Lake George Rec Center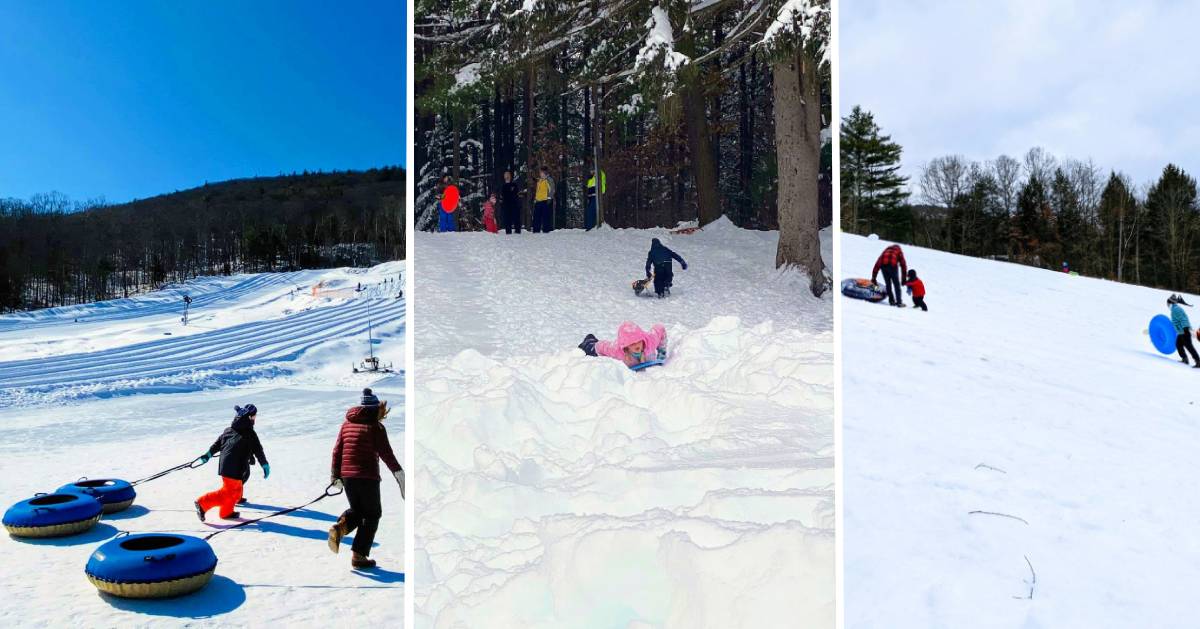 West Mountain's snow tubing park is great for all ages and ability levels. There are no height or age restrictions, however, all tubers over the age of three must be able to sit up alone and by themselves in a snow tube; those under three can ride with a parent on the shorter lanes only.
Tubing tickets at West include the tube, but if you have your own, you can can check out a small hill at Crandall Park or a giant hill (only snow tubes are allowed for safety) at the Lake George Rec Center.
Explore Local Trails By Snowshoeing at Cole's Woods or Up Yonda Farm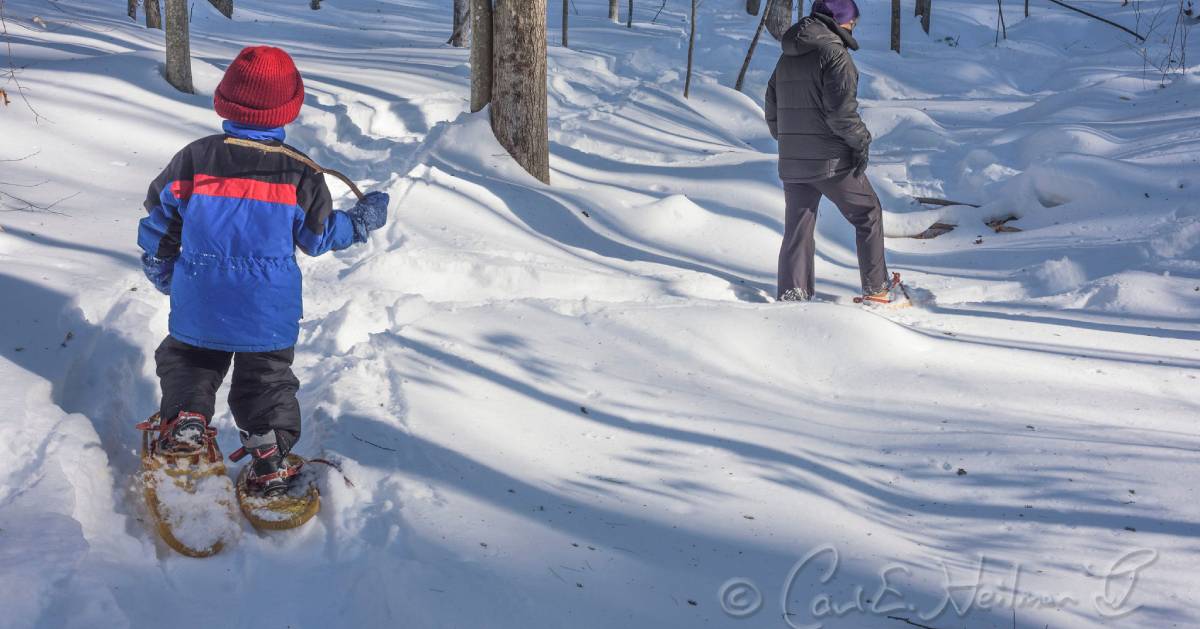 Snowshoeing is a fun and inexpensive way to enjoy the winter - you don't need to be athletic or even outdoorsy to give this one a try, and kids as young as three can snowshoe. However, you know your child, and if you think you'll be carrying them after the first five minutes, consider putting them in a kid carrier backpack or pulling them behind safely in a tube.
If you are ready to get everyone snowshoeing, there are trails at Cole's Woods and rentals are available at Inside Edge Ski & Bike across from the park. You can also check out guided and self-guided snowshoeing tours at Up Yonda Farm in Bolton Landing; they do offer rentals for tours and during business hours.
Bring the Whole Family Ice Skating at Crandall Park (No Rentals) or Weibel Avenue (Rentals)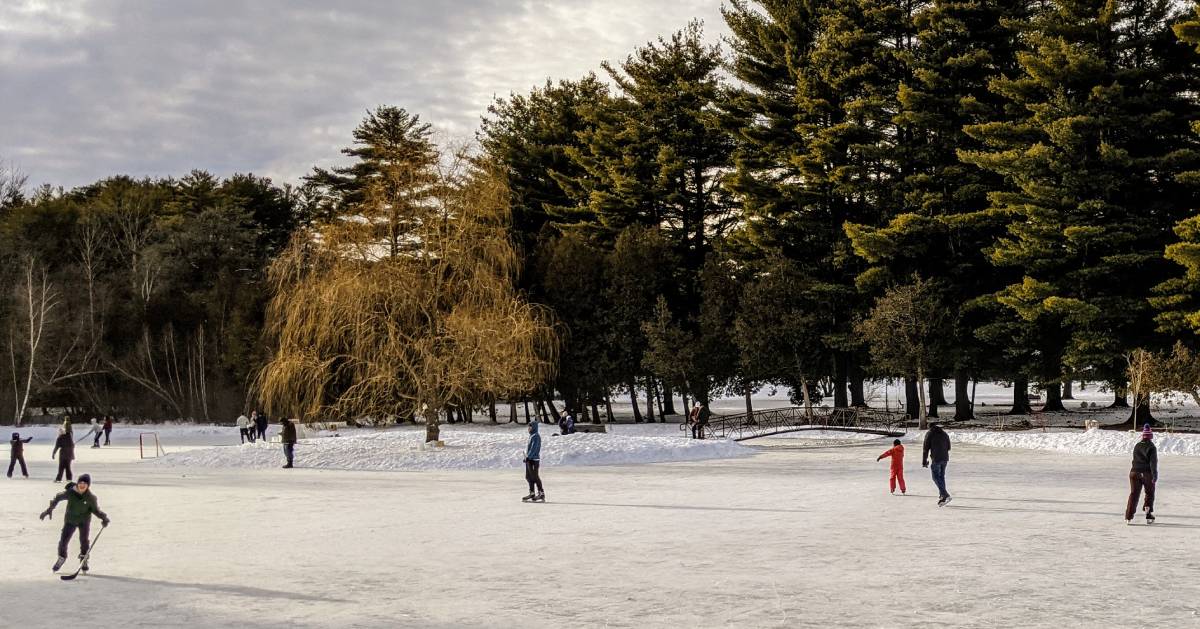 When Crandall Park's pond is officially frozen over, the public is welcome to ice skate, although there are no rentals. Follow Crandall Park on Facebook to check the status of the pond. If you're up for the 30-minute drive to Saratoga Springs, the Weibel Avenue Ice Rink is open and has rentals available.
Bonus suggestion: Dynamite Hill Recreation Center in Chestertown has an ice rink, but no rentals, and is about 30 minutes from Glens Falls; they also have a snow tubing hill, but they do get busy. If you have your own skates, we recommend checking out the close-by Crandall Park first.
If You Have Older Kids: Try Something New at Adirondack Axe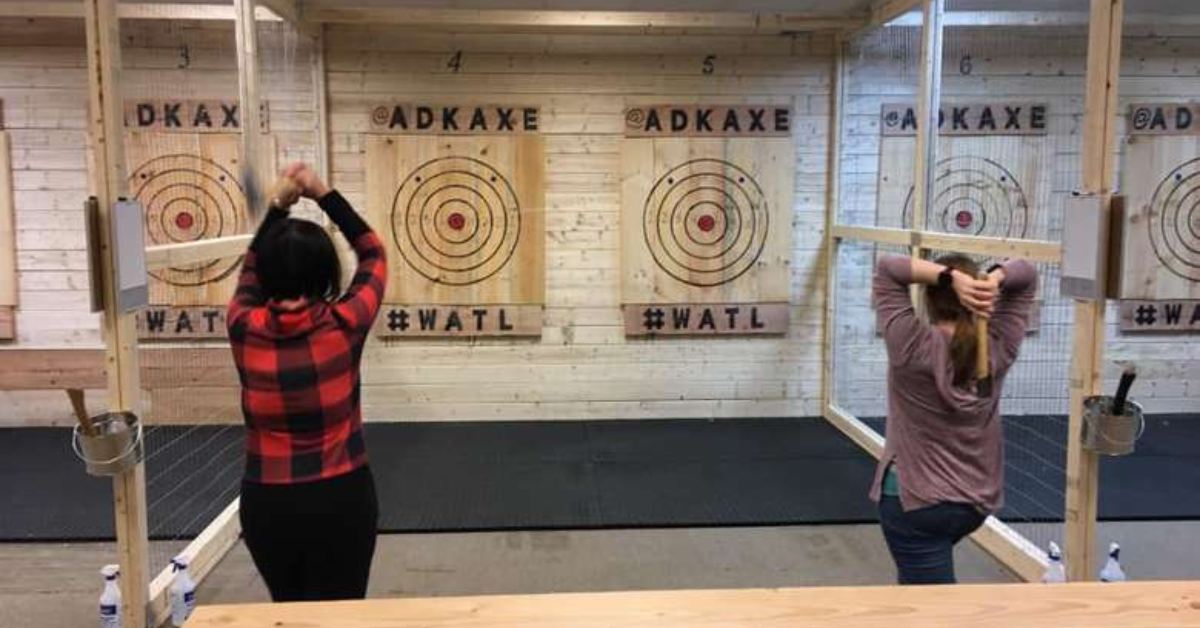 Have teens who need to get out aggression? Could you stand to relieve some stress yourself? Kids 10 to 17 years of age and up can participate in the fun at Adirondack Axe, provided their parent or guardian is present and held responsible for them.
Axe throwing businesses have been popping up in the Capital Region in recent years, but Adirondack Axe is the first in the North Country, which opened in January of 2020 in Queensbury. Come see if you and the fam can "stick it!"
Browse a Funky, Independent Bookstore in Hudson Falls or Saratoga Springs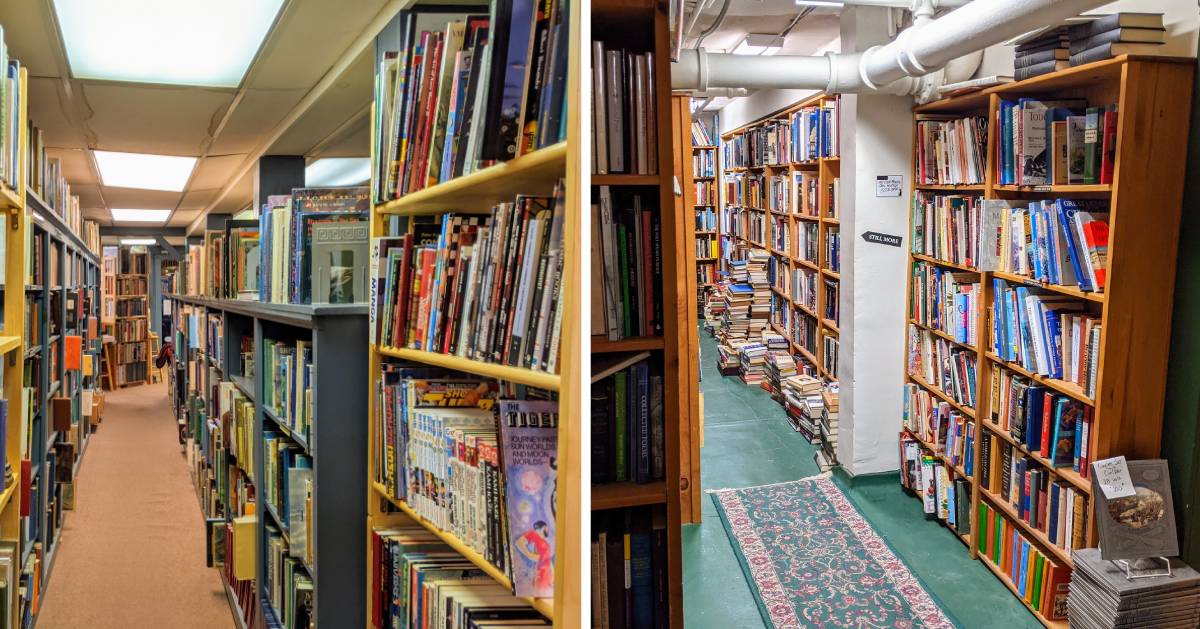 Got bookworms in the family? Bring the whole gang to an independent bookstore for a decidedly different experience than a larger, chain store bookstore. (If your kids are old enough, send them off to find the children's books while you browse on your own!)
The Village Booksmith in Hudson Falls and Lyrical Ballad Bookstore in Saratoga Springs each look like a quaint, unassuming bookstore from the outside, but when you step in you'll find room after room of books spanning all genres.
Visit Local Museums for History, Art & Kids Fun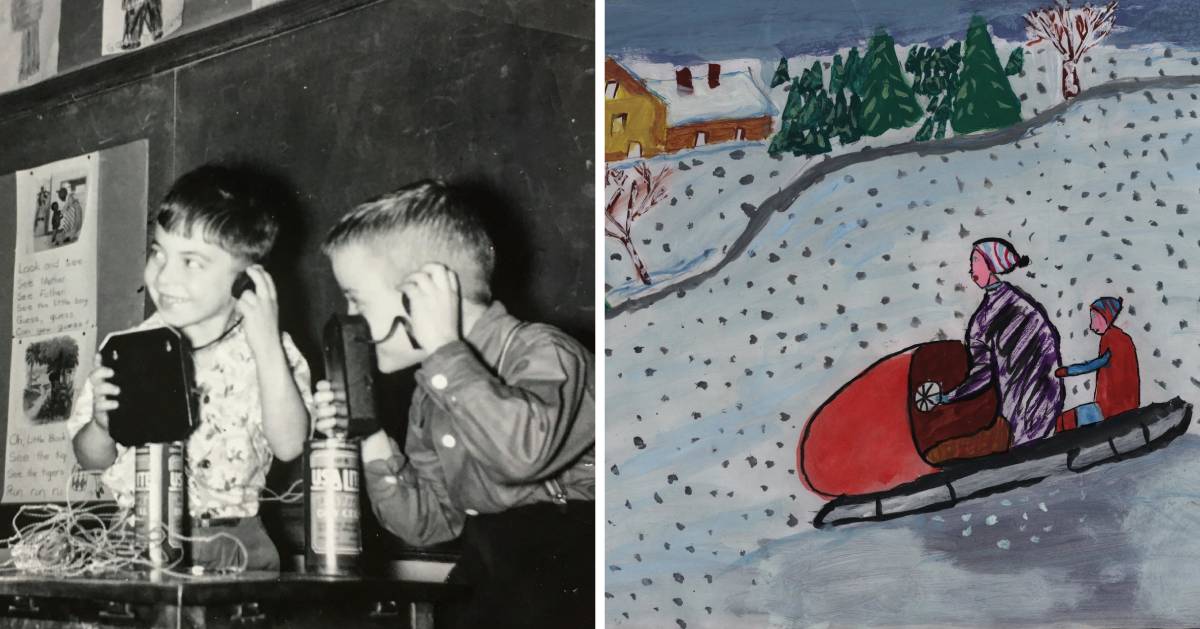 The Hyde Collection and Chapman Museum are excellent to show kids incredible art and local history. At the Chapman, introduce the kids to the captivating backstories of those who used to live in the Glens Falls region and Southern Adirondacks. Of course, the World Awareness Children's Museum is another fabulous option.
Bonus suggestion: Here's another idea for a winter walk - the Chapman has a self-guided walking tour map.
Reserve Tickets for Downhill Skiing or Snowboarding at West Mountain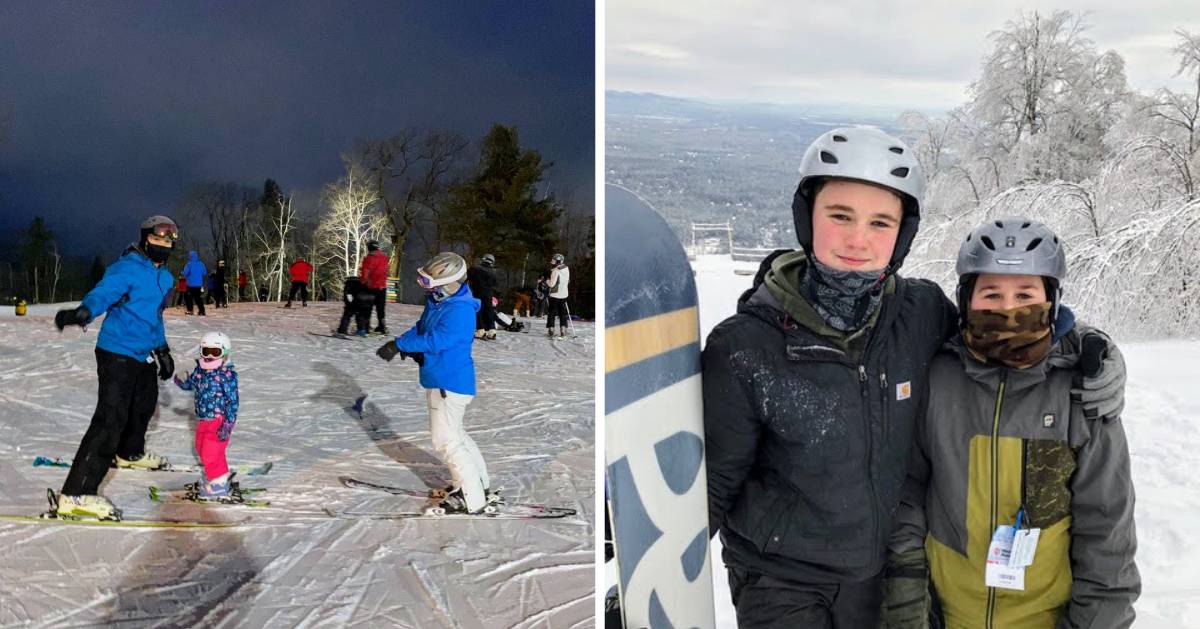 It doesn't get more family-friendly than at West Mountain, our local ski resort. They have 100% mounted snowmaking and 100% lighted trails for day and night skiing and snowboarding - for all ages and abilities. Rentals are available in addition to lift tickets, and each offer discounted prices for youth.