Charitable Organizations In & Around Glens Falls
Looking to spread cheer beyond your family, friends, and loved ones during the holidays? There are many different ways you can give back, including helping various charities, participating in food drives, and more. Take a look at the options and offer a helping hand this season.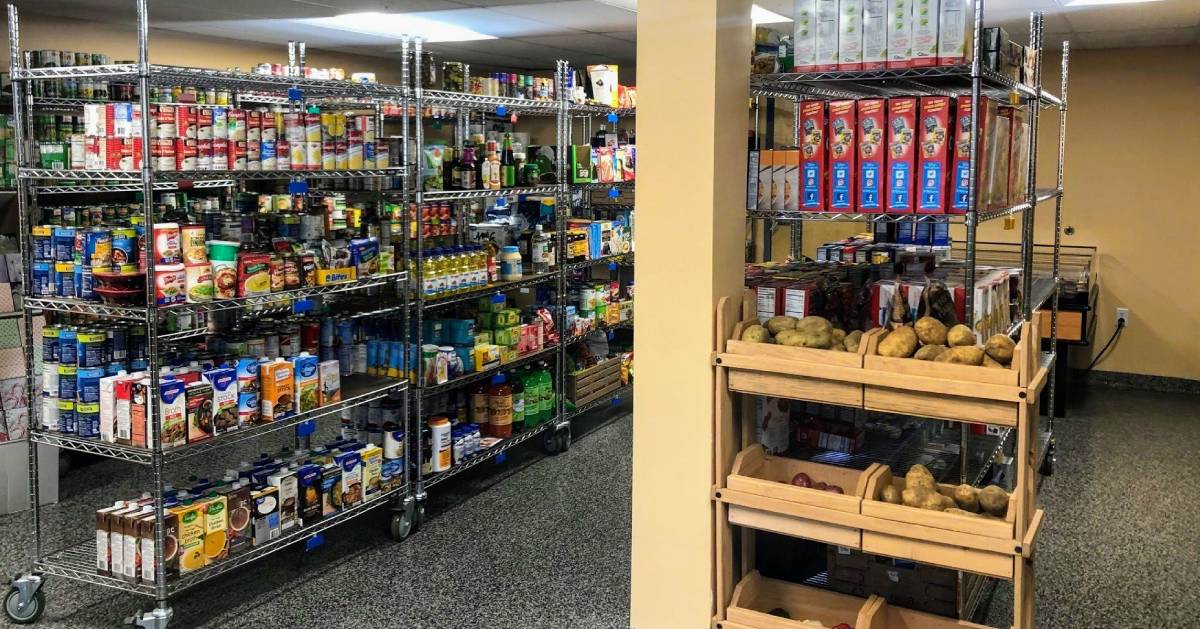 Find Local and Regional Charities
Located in Lake Luzerne, Double H Ranch is a nonprofit organization that provides a Summer Residential Camp, an Adaptive Winter Sports Program, spring and fall family programming, and more to children dealing with life-threatening illnesses. All programs are FREE of charge and capture the magic of the Adirondacks.
97 Hidden Valley Road, Lake Luzerne, NY 12846
(518) 696-5676
The Open Door is a Christian Ministry dedicated to reaching out and serving the needs of the homeless and the less fortunate of our community regardless of race, color, creed, or sexual orientation. One way this is accomplished is through the provision of nutritious meals served in a welcoming environment.
226 Warren Street, Glens Falls, NY 12801
(518) 792-5900
Based in Washington County, NY, the Grassland Bird Trust is a 501(c)(3) nonprofit land trust dedicated to acquiring and permanently protecting critical habitat for New York State's endangered and at-risk grassland birds. The organization currently owns 78 acres of critical grassland habitat in the heart of the Washington County Grasslands.
The Washington County Grasslands Important Bird Area is critical to the survival of the state's short-eared owl population, as well as the populations of eastern meadowlarks, upland sandpipers, northern harriers, American kestrels, and more.
The WAIT House provides stability to youth who present themselves as homeless. This is accomplished through the immediate provision of coordinated services, reunification of families where appropriate, and the provision of supervised emergency and transitional housing, with the goal of personal responsibility and self-sufficiency.
10-12 Wait Street, Glens Falls, NY 12801
(518) 798-4384
The traditional red kettle is an integral part of the Christmas scene, with millions of dollars donated each year to aid needy families, seniors, and the homeless, in keeping with the spirit of the season. Donations provide Christmas dinners, clothing, and toys for families in need.
37 Broad Street, Glens Falls, NY 12801
(518) 792-1960
The Red Cross exists to provide compassionate care to those in need. Their network of generous donors, volunteers, and employees share a mission of preventing and relieving suffering, here at home and around the world, through five key service areas: Disaster Relief, supporting America's Military Families, Lifesaving Blood, Health and Safety Services, and International Services.
American Red Cross of Glens Falls
333 Glen Street, Suite 104, Glens Falls, NY 12801
(518) 792-6545
The Warren, Washington & Albany Counties chapter of NYSARC serves people with intellectual and other developmental disabilities and their families. Their vision is to support and empower families and people with developmental disabilities so they may realize their full potential in our communities.
436 Quaker Road, Queensbury, NY 12804
(518) 793-4204
Disabled American Veterans
This nonprofit organization is dedicated to the service of our nation's injured heroes. DAV is here to help them and to ensure that they are not alone on their road to recovery. The organization links vets with services that assist them with physical, emotional, and financial needs. DAV helps service-injured veterans with job training and connects them with job assistance programs. The foundation also gives emergency grants to ill and injured veterans who have been impacted by natural disasters.
PO Box 163, Glens Falls, NY 12801
(518) 290-3030
MITO Hope and Help
This program is dedicated to raising awareness of mitochondrial diseases and is committed to funding local appropriate medical care and support services for MITO patients of all ages.
33 Milton Street, Warrensburg, NY 12885
(518) 623-2634
Glens Falls City School District Backpack Program
The GFCSD Backpack Program provides weekend bags of food for 115 Glens Falls students in grades K through 8 who come from low income households. For many, school is the only place they have to access meals. This program ensures that no child goes a weekend or school break without food.
The GFCSD Backpack Program is run by volunteers and receives no funding from the school district. You can find them on Facebook or donate below.
Operation Santa Claus
Operation Santa Claus is a local, nonprofit organization that provides food and clothing for children in need. The organization is always accepting donations and volunteers.
PO Box 707, Hudson Falls, NY 12839
(518) 747-2628
Tri-County Marines Toys for Girls and Boys
The Memorial Detachment 2 of the Marine Corps League in Hudson Falls hosts their own Toys for Girls and Boys program to provide gifts to area children for the Christmas season. Contact them directly to find out how you can donate.
3033 St. Rt. 4, Hudson Falls, NY 12839
(518) 792-2687