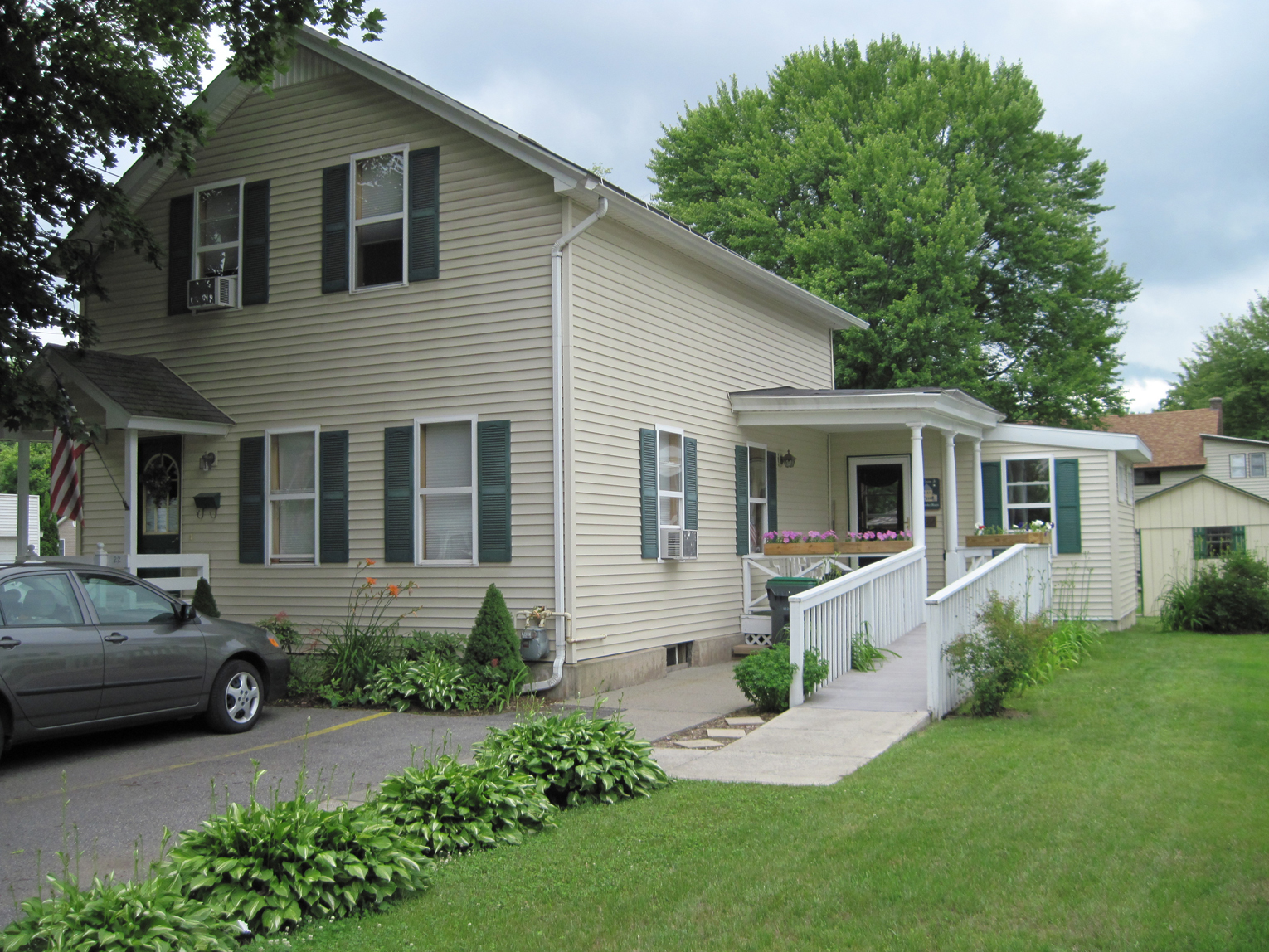 Glens Falls Hospital and the board of directors of Amanda's House Inc., announced they are proceeding with a plan for the hospital to assume ownership and management of Amanda's House, allowing the facility to continue its decade-plus service to the regional community.
Amanda's House, 22 Henry St., Glens Falls (just a couple blocks away from Glens Falls Hospital), provides a free home-away-from-home for patients and family members who have traveled from a distance for medical treatment at the hospital.
The facility has been operated by an independent not-for-profit organization since its opening in January 2001, but its future had been in question as its board of directors faced an increasing challenge of raising the funds necessary to sustain the house for the long-term, according to hospital officials.
"This is yet another example of how Glens Falls Hospital serves as a vital health care safety net for people across a six-county region," said Donna Davison-Smith, president of the Amanda's House board of directors. "We are extremely thankful that the hospital's board of governors understands the important service Amanda's House provides and stepped forward to ensure its continued availability."
Amanda's House and Glens Falls Hospital have enjoyed a close working relationship over the years. Davison-Smith is the hospital's patient experience director, and hospital President and CEO David G. Kruczlnicki was a founding member of the house's board of directors.
"We are pleased to be able to continue helping our patients and their families and loved ones during their time of need," said Kruczlnicki. "Helping them is consistent with the mission of our organization and at the core of what we do."
Under the planned agreement, Amanda's House Inc. will donate the house, along with any remaining assets, to the hospital and then dissolve its not-for-profit organization, hospital officials said.
The plan is subject to the approval of the state Attorney General's office and the state Supreme Court.
Amanda's House experienced its busiest year ever in 2012, with more than 150 guests occupying the house for a total of more than 900 nights. The house will remain open throughout the transition period, officials said.
Amanda's House was established in memory of Amanda Cafaro, a young girl who touched the hearts of people across the greater Glens Falls region before losing her battle with leukemia at the age of 10 months in September 1998. The idea for the House was born in the mind of Amanda's grandfather, Tony Cafaro of Queensbury, who stayed in a similar guest home while Amanda was hospitalized in the Boston area. The initial funding for the house came from the fund established to help pay Amanda's medical costs.
Glens Falls Hospital is a comprehensive integrated system of primary care, specialty care and hospital services, serving a six-county region of the southern Adirondacks. With 3,000 employees and 28 regional locations, it is the largest health care provider between Albany and Montreal, offering a wide range of physician services, hospital care, and community health improvement programs. For more information visit www.glensfallshospital.org or facebook.com/GlensFallsHospital.