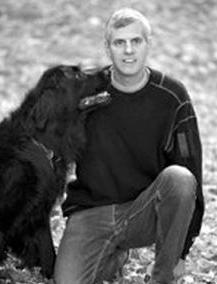 The Battenkill Conservancy (BkC) announced
Joshua Levy of West Hebron as the
recipient of its second annual Community
Citizen Award for 2013.
Community leader, environmentalist and
business owner, Levy has been an important
contributor to the well-being of the
Battenkill watershed communities, BkC
officials said.
He is president and founder of The
Phantom Laboratory in Salem, which since
1989 has developed and manufactured highprecision
phantoms and custom solutions
for medical imaging and radiation therapy
fields.
In addition to being a key employer in Washington County, his company has been recognized by the U.S. Department of Labor for its workplace safety and health program.
The company was one of New York state's first to receive membership in the Safety & Health Achievement Recognition Program.
Officials said Levy's commitment to the environment is evidenced by the design and energy improvements that have been made to the laboratory itself including the building's passive solar design, maximum use of natural light and an on-grid solar energy system that produces 40 percent of the building's electricity. Excess clean energy is sold back to the local electric company, further reducing the C02 emissions generated by conventional electricity.
The addition of a recycled, carbon neutral wood pellet boiler enables The Phantom Laboratory to produce 80 percent of its building and process heating requirements.
Levy's focus on the environmental impact of his company extends to the work environment he provides his employees including over 41 acres of outdoor recreational hiking, biking and snow shoeing trails. Levy has invested much of his time assisting those organizations that help to preserve and protect the area's natural resources including serving many years on BkC's board.
"His hard work and dedication to BkC and his continued service on the Advisory Board is key to the organization's ongoing mission of protecting and enhancing the Battenkill Watershed and made him a natural choice to receive this year's award.," BkC officials said.
The Battenkill Conservancy board of directors created the annual Community Citizen Award in 2011 to recognize a local resident whose contributions to civic, nonprofit, artistic or environmental projects have been beneficial to the Battenkill and thus to the community at large.
The Battenkill Conservancy is an all volunteer, non profit organization dedicated to preserving and enhancing the Battenkill watershed through education, conservation, advocacy and the River Watch Program. It is managed by a board of directors and maintains an office in Cambridge. Its website is www.battenkillconservancy.org