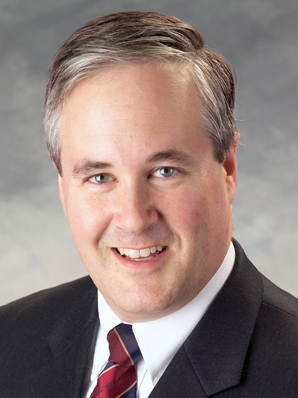 By Jill Nagy
John Conroe, an investment officer and
financial planner at Adirondack Trust Co.,
is hearing "an awful lot of conversation
about retirement lately," and expects to see
"a lot of retirements now," in contrast to
five years ago, "a horrific year in the stock
market" when many people deferred their
plans to retire.
Mary Pat Rabin, retirement plan and
services manager at Glens Falls National
Bank and Trust Co., also finds people who
were close to retirement in 2008 but felt
that they could not do so, are thinking about
it again. Although "people feel better" now
that the market has improved, they are
"more cautious about how much they take
out of their accounts," she said.
Rabin also sees growing interest in Roth IRA accounts, both as freestanding investments and as part of a qualified retirement plan. They are attracted by the "great flexibility" as well as the tax advantages of the Roth.
Both advisors also said they are seeing that there is more interest among younger people in retirement planning. Rabin said that they are aware of the need to begin early to save for retirement, but find it hard to do anything about it because of other obligations from student loans to mortgage payments and saving for their children's college educations.
Still, her advice is "If you have extra money, put it in a retirement plan, not just a savings account."
Conroe agrees, noting that even small investments, if made when the saver is relatively young, can grow to significant amounts by the time of retirement.
Conroe said many people are unduly worried about how much they will need to finance a comfortable retirement.
The "rule of thumb" is that you should be able to replace 70-80 percent of your pre-retirement income but, he said, the actual amount may be less because of diminishing expenses. For example, he noted, retired people no longer have to save for retirement.
He described a curve representing retirement spending as "a smiley face." In the early years, there is a lot of money spent, often in a flurry of travel and investment in new hobbies. Then, expenses decrease significantly for a period of time, until medical expenses push them up again at the end of life.
Conroe cautions retirees to "look at things carefully in the beginning."
Another trend he sees is that "more and more folks are easing into retirement." They may work part time, either in their previous job or a new one, or turn a long-time hobby into a money-making business. He sees this as a healthy trend, both financially and from the standpoint of general well-being.
After the experience of the market crash of 2008, they find, people are very cautious, especially about investing in equities. "Decisions are driven by greed and fear and fear is stronger than greed," Conroe said. Still, he advises a balanced approach, combining equities as protection against inflation with low-risk fixed income investments.
He suggested, for example, putting enough into bonds to provide income for five to seven years and the rest into stocks. If the stocks lose value, they can recover in five years or so.
He said in 2008, he advised clients not to sell equities and "It's nice to see five years later that advice has panned out for most of our customers."
Rabin and Conroe both emphasized the need for individual advice on both saving for retirement and spending during retirement.
Conroe also recommended sitting down with a Social Security expert to review the options available, especially for a husband and wife planning jointly. And, he cautions, people should be sure to sign up for Medicare on time, even if they defer receiving Social Security benefits.
Photos Courtesy of Glens Falls National Bank and Trust Co. and Adirondack Trust Co.