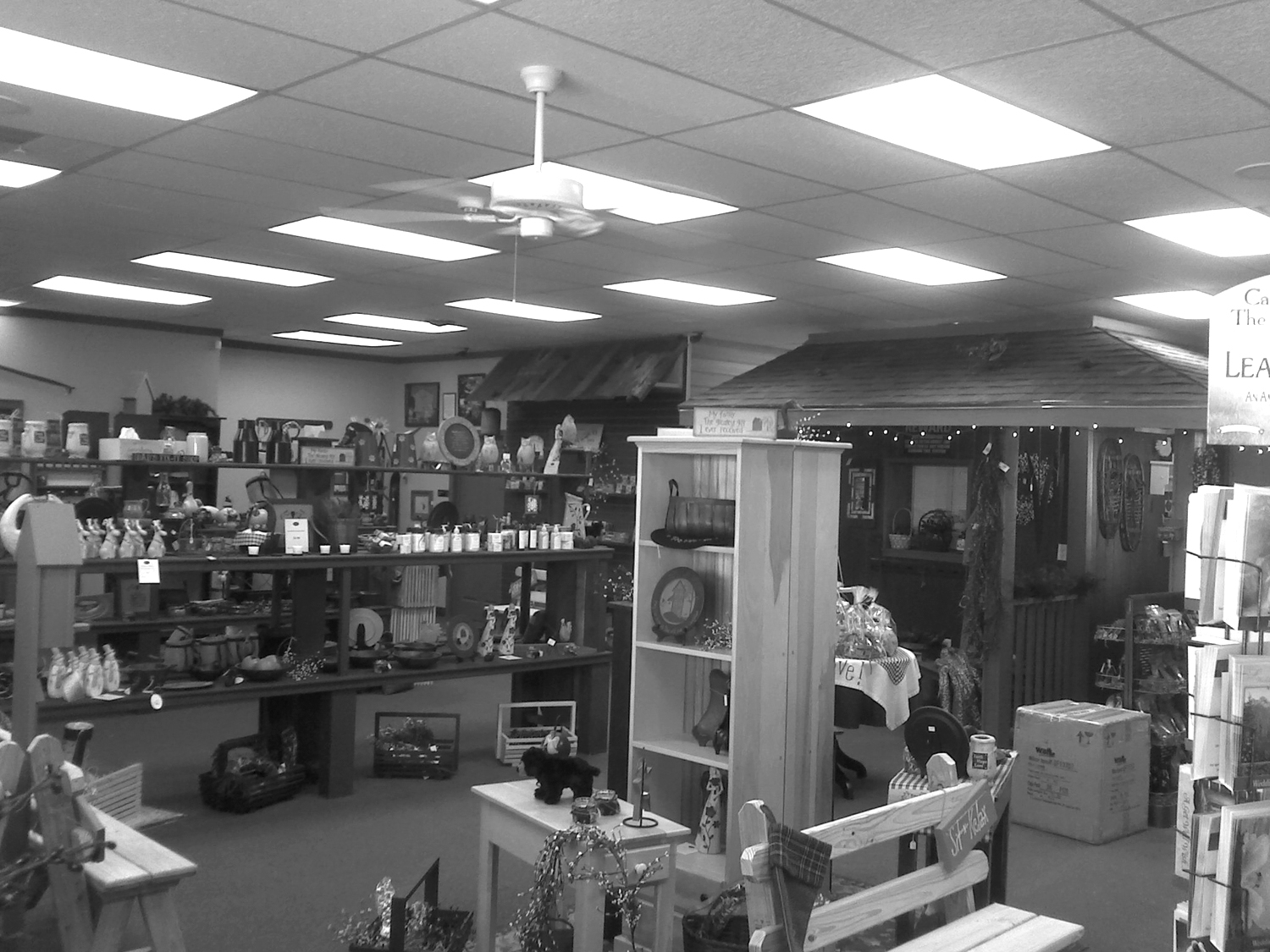 Back Home Styles For Living has opened at
797 Route 9, North Gate Center, Suite 1B, in
Queensbury.
The Tremblay family of Queensbury run the
new country store that features locally produced
jewelry, home decor, gifts, maple products, pottery,
sculpture and greeting cards, as well as antiques
and custom handcrafted furniture created with
lumber from the Adirondack region.
Offerings also include an educational "artisan's
corner" to allow local craftspeople the opportunity
to demonstrate their skills and wares by invitation.
"We wanted an outlet to showcase local talent"
said Tim Tremblay, a partner in the new enterprise.
"We're encouraging regional artists to contact us
with examples of their work".
His partner and brother, Matt Tremblay said their ultimate intention is to eventually offer an Internet shopping experience with direct shipping as well, but for now, they want to build more relationships with local artisans to build inventory and selection.
"We want to offer the kind of distinctive items you won't find anywhere else," Tim Tremblay said. The store began operation in November and is adding new wares daily, but a grand opening was held on Saturday, Dec. 14.
Customers are encouraged to visit the store's Facebook page for daily updates and new items. Christmas holiday hours are extended to run Monday through Sunday, 9:30 a.m. to 9 p.m. After the holidays, store hours are Tuesday thru Saturday, 10 a.m. until 8 p.m. and Sunday 10 a.m. until 4 p.m. The store will be closed on Monday.
For additional information, contact Tim Tremblay at the store at 761 4663.
Photo Courtesy Tim Tremblay