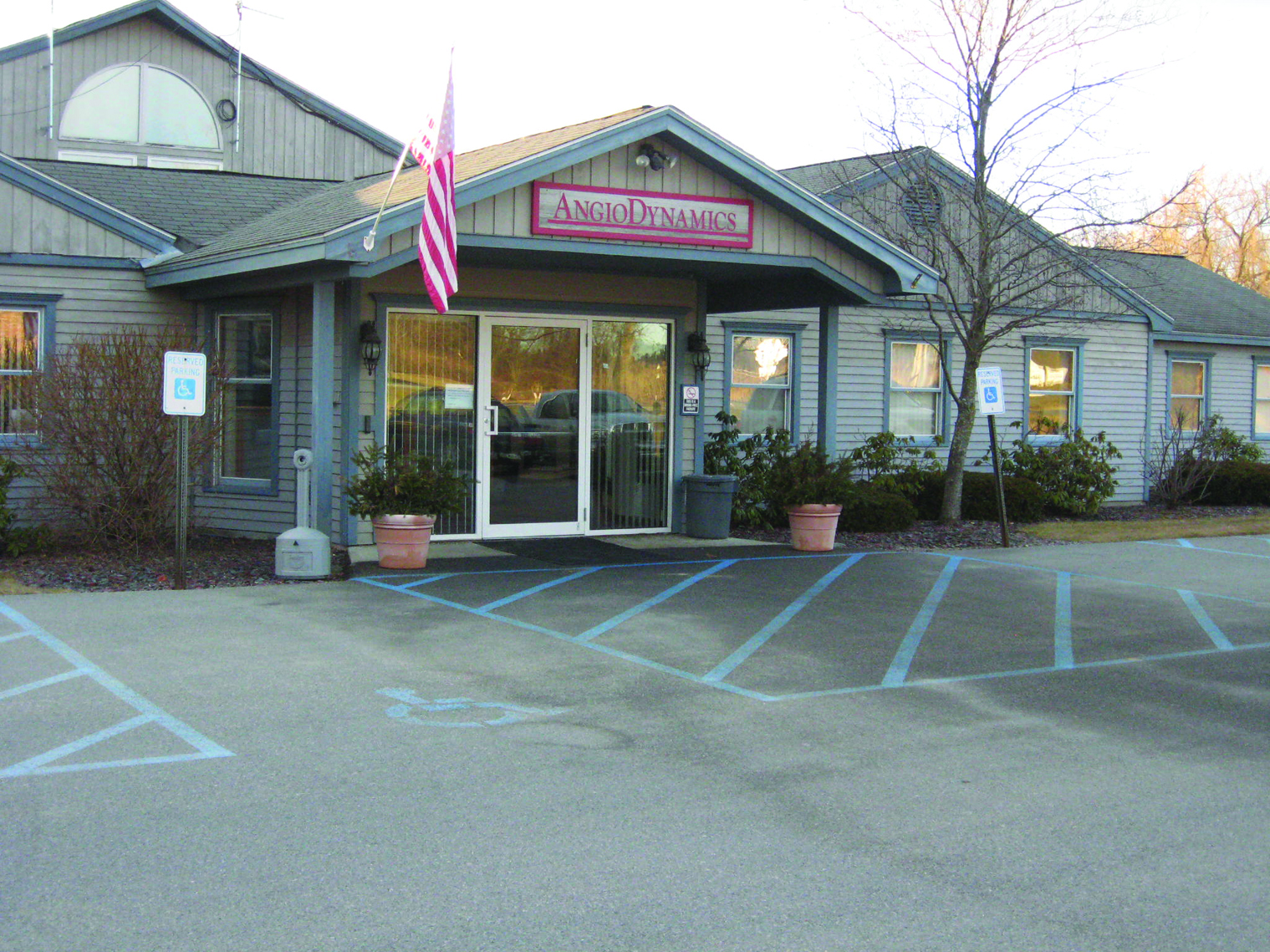 AngioDynamics of Glens Falls, a provider of innovative, minimally invasive medical devices for vascular access, surgery, peripheral vascular disease and oncology, started a company-wide operational excellence program designed to save $15 million to $18 million during the course of the next three years.
According to company officials, the initiative is expected to create greater efficiencies and drive business performance improvements by focusing on several key elements, including product rationalization, lean initiatives, supply chain optimization and enterprise resource planning (ERP) implementation.
The plan also incorporates the consolidation of the company's New York plants to establish a single manufacturing "center of excellence" in Glens Falls and a distribution "center of excellence" in Queensbury.
AngioDynamics plans to invest $5 million to $7 million in its Glens Falls facility, on top of approximately $2 million in one-off charges, to increase its capacity to accommodate the additional lines coming from the Queensbury plant, where the company will be maintaining its world-class distribution facility, officials said.
EDC Warren County President Ed Bartholomew said the company's announcement "reflects positive action and a commitment to maintaining AngioDynamics' manufacturing and operational presence in Warren County. EDC will work closely on the company's transition with its operational and manufacturing facilities at the Queensbury and Glens Falls sites."
During the course of the three-year program, the company said its New York employee base will be reduced by approximately 80-100 positions in the reorganization.
"Our operational excellence program is focused on creating an organization that is more efficient within the context of its current assets," said George Bourne, senior vice president and chief technology and operations officer. "We believe bringing our New York manufacturing teams under one roof and centralizing our distribution center will result in the propagation of best practices and continuous improvement techniques, while also contributing to our overall efforts to reduce costs."
"The three-year savings of $15 million to $18 million will build on our initial integration savings of $10 million in fiscal 2013 and $5 million in fiscal 2014," said Mark Frost, executive vice president and chief financial officer. "This is an opportunity to not only bolster the gains earned through recent acquisitions and the execution of our strategic plan, but to invest in our New York team to position us well for the future by proactively anticipating, and reacting to, the rapidly changing health care industry."
AngioDynamics' diverse product lines include ablation systems, fluid management systems, vascular access products, angiographic products and accessories, angioplasty products, drainage products, thrombolytic products and venous products.
More information is available at www.AngioDynamics.com.