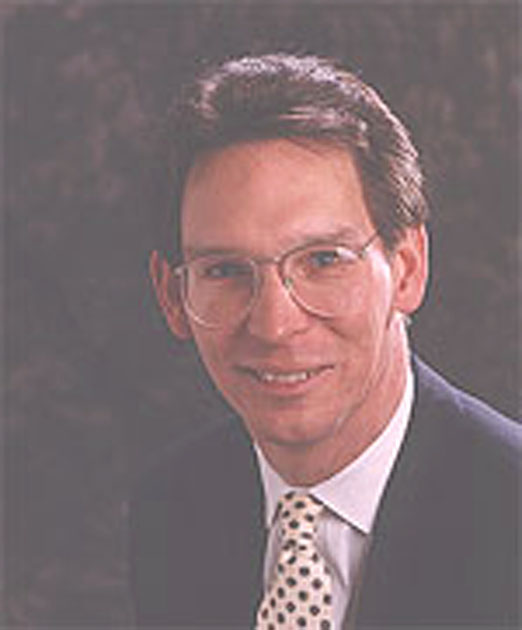 Jonathan "Pete" Steffan, managing partner, Grove Associates, Glens Falls
By Jonathan "Pete" Steffan, SPHR
Many small businesses are one or two-person creations; an idea, a dream, a concept.
If the business stays very small, it can work. Two people can share a dream and work together to make it happen. What happens next is when the business begins to take shape and add people. Without a common understanding by all of the new players, trouble begins.
It is rare for more than two people to be able to intuitively share a common vision for an enterprise, and rarer yet for employees who are not principals to share that same concept. The new additions see the business as a source of employment; a job, some tasks or duties, an obligation of time and effort for some current reward. Without a well defined plan, the business can be sidetracked by its own success as the new additions define the business in their own terms.
A mission statement, or desired future state, is the beginning of the planning process. From there, a set of goals and objectives must be defined. There needs to be a set of values that the business wants to embody and all players must embrace.
Resources need to be strategically aligned with those goals and values. From that point on, every hire, every initiative, and every decision must reflect and reinforce those values and that mission. When this is done well, the business explodes into the desired end result with all of its assets focused on the concept and the goals.
When this is not done well, the business devolves into another mediocre enterprise without focus and energy. Customers feel the emptiness whenever they deal with the company. Owners become dissatisfied with the results, and employees become dissatisfied with the process. Loss of customers, employee turnover, and loss of investment results.
In total, over half the new businesses that fail do so because they did not have a business plan. Failure to have a mission, values, and a set of goals and objectives limits the availability to borrow, hire, or grow. Without a business plan, investors do not invest. Without a clear set of goals, employees do not become partners. Without a clear set of values, customers do not become clients.
Many new business startups are begun by an individual with a special skill or ability; an art, a unique talent, an idea for a better product. Rarely do they also have the business experience to plan, execute, measure, and adapt as the business evolves.
What begins as a promising startup becomes another statistic of a failed attempt. Every small business should partner with an experienced advisor who knows how to run a business. That advisor is as a critical as their banker, accountant, or lawyer. A trusted advisor who can guide you through the first year or two is a critical investment in the future.
Two or three days, off-site in the appropriate setting, are ideal for beginning the process. Strengths, weaknesses, opportunities and threats are analyzed. An honest appraisal of resources is a must.
The company's mission and values must be written and posted. Goals must be clear, measurable, challenging but achievable. Individual performance expectations must be delineated and committed to. (Who cleans the bathroom has long been a source of organizational distress.)
Reward systems must reinforce the behaviors that satisfy the goals, values and mission. Poor performance must be immediately addressed and corrected.
Without these fundamentals in place, the possibility of success diminishes. If you are investing your life savings into a new enterprise (or borrowing against it), you owe it to yourself to invest the time and effort to get off on the right foot.
Steffan is managing partner of Grove Associates in Glens Falls, a regional management consulting firm. He is a senior professional in human resources (SPHR), through the Human Resource Certification Institute (HRCI), the credentialing body of the Society for Human Resource Management (SHRM).